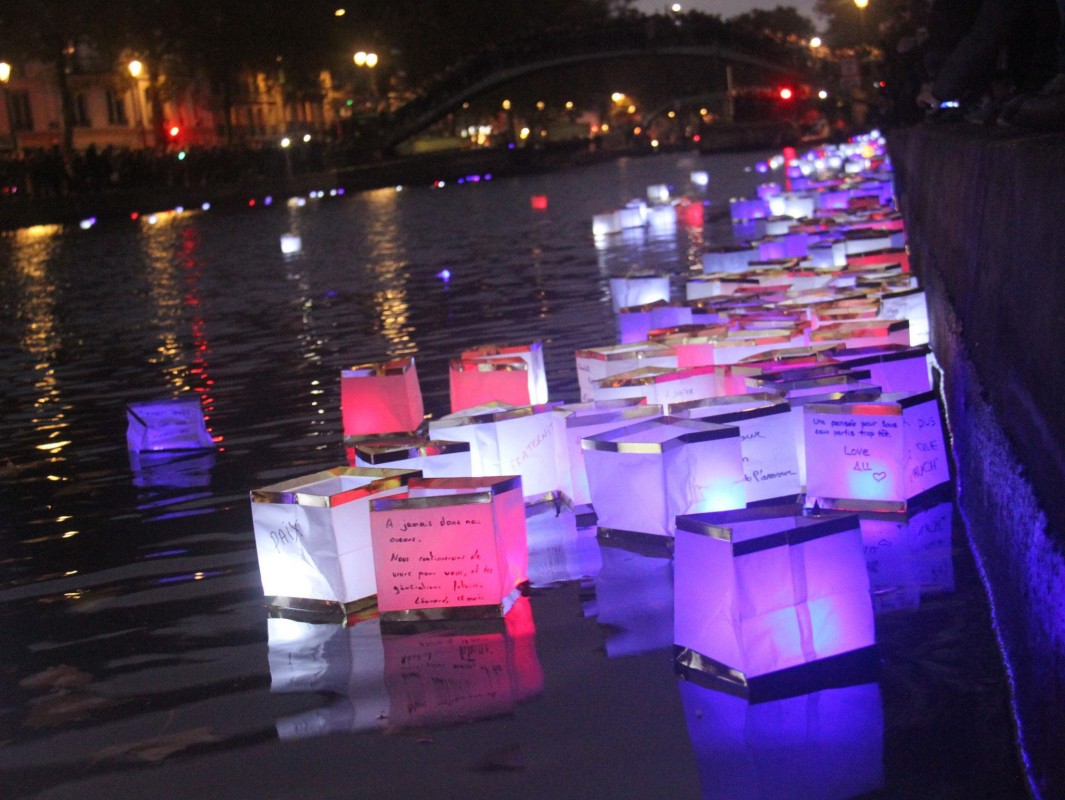 Today is the first anniversary of the deadly Paris attack.
On Nov 14 last year, in a series of coordinated attacks, terrorists targeted a concert hall, city restaurants and the football stadium that left nearly 129 people dead and more than 300. The worst casualty was Bataclan, a concert hall that was packed for a performance by an American heavy metal band. The concert hall had remained closed to the public until this weekend. The ISIS claimed responsibility for the attacks.
To mark the anniversary, British singer Sting performed at the Bataclan. Following a minute of silence, Sting told the audience "We shall not forget them,"  in French, referring to the victims. The performance which lasted an hour began as a remembrance and ended in celebration of life, music and culture.
At another event to mark the celebration, people lit hundreds of floating paper lanterns on the Canal de Saint Martin on Sunday in memory of the victims of the terrorist attacks.