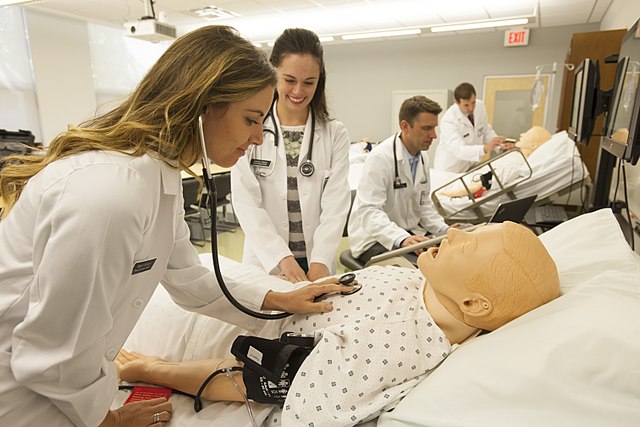 Chances are when you go to your primary care clinic or to the hospital for a surgery, you might meet the Physician Assistant first.
Physician Assistants are generalists and are trained to work in all areas of medicine -- from emergency medicine to surgery, pediatrics, primary care, women's health, mental health, and inpatient medicine. 
PA, RN, NP: What Do They Mean?
How are Physician Assistants different from Registered Nurses (RN) and Nurse Practitioners (NP)? While nurses can care for, provide medicines and educate patients, they cannot diagnose a patient or prescribe medications. Aside from doctors, only Physician Assistants and Nurse Practitioners can do so - and even among them, there is a difference. 
Nurse Practitioners are specialists in one field of medicine such as family medicine, women's health or geriatrics (elder care). Physician Assistants, on the other hand, can change specialties throughout their career, though there is a learning curve every time they change fields. 
Working Closely With Doctors
As the name Physician Assistant suggests, PAs collaborate with a physician (M.D doctor) and will practice the same type of medicine as their collaborating physician.
PA's can do many of the same duties as a physician from initial patient discussion to taking vital signs, examining and diagnosing patients, prescribing medications, and even assisting in surgeries! 
In fact, when I was watching the open-heart surgery as an undergrad, I was amazed to see the PA leading with opening the patient's chest, dissect a blood vessel from the leg (known as venous graft harvest), and then close the chest. The cardiac surgeon operated on the heart, aorta, and replaced the blocked blood vessel in the heart coordinating with the PA to increase efficiency in this long and complicated surgery. The PA gets to see the patient from the initial consultation, through the surgery, and then at follow-up appointments.
The Stanford Physician Assistant training is a graduate program and is 30 months long. PA's are nationally certified and can apply for a license to practice in any state. However, before they can practice, they have to go through rigorous background checks and credentialing similar to physicians to their skills and training are validated before they begin caring for patients in a new practice.
After becoming a PA, one can rotate through different fields of medicine as well as in outpatient clinics and hospitals. You can also develop different skill sets by taking courses that will open more doors – in leadership, research, activism like professional advocacy, and education. Each of these enriches the experience of being a PA.