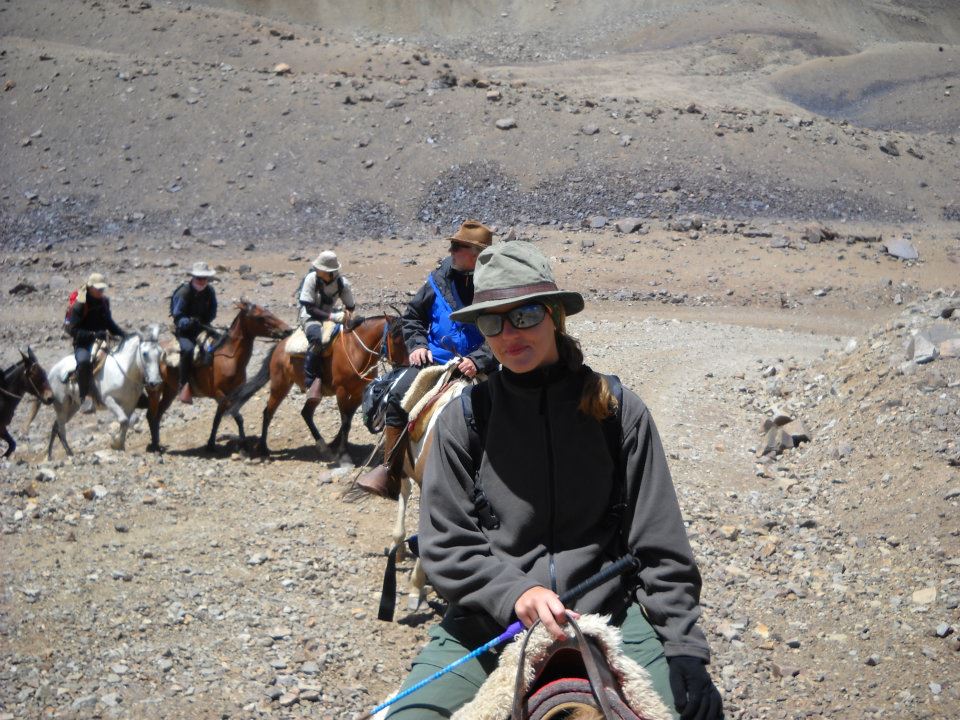 I was born in Campinas, a big city in the state of Sao Paulo, Brazil. When I was a child my parents moved to a farm not too far from the city.
As a kid, I had the opportunity be in nature every day. I used to ride a horse alone in the countryside and, on these horse rides, I was always thinking about how things in nature were made. I wondered how plants, soil, rocks, rivers, and mountains were all related.
With this curiosity, I started getting really interested in the history of the planet. I was always reading books and watching documentaries about the Earth. Through these books I discovered the wonderful world of geology and I became certain of what I wanted to do for the rest of my life.
Captivated by Planet Earth
After high school, I went to the University of Campinas, an outstanding Brazilian school, to study geology. This is where I really became captivated by how the planet was first made.
I also got involved in a lot of fieldwork. Science was not just about reading books but going out into nature as well. Fieldwork was special in the sense that it provided me the opportunity to observe and practice what we learned in class.  I also learned how to work well with others as a team and interact with people of many different cultures and backgrounds. For example, one time I was visiting a house that had been destroyed by a landslide. I met the home owner who was very upset because he lost a relative and his home in the landslide, and we had to help him deal with this problem. Geologists don't only work with rocks, but with people too.
Studying Craters
When I was in college I worked on several geology topics including landslides, underground water and mapping. Then I started learning about impact craters, which really got me excited. I learned that geology is not only the study of what is happening underground but also how things in outer space influence the Earth.
Since then, I have had the opportunity to study craters in Brazil and the USA and I was able to work with some really great scientists. I had so much fun studying craters that I decided to move to the USA to get my graduate degree in Geology at Auburn University, studying a crater in Tennessee.