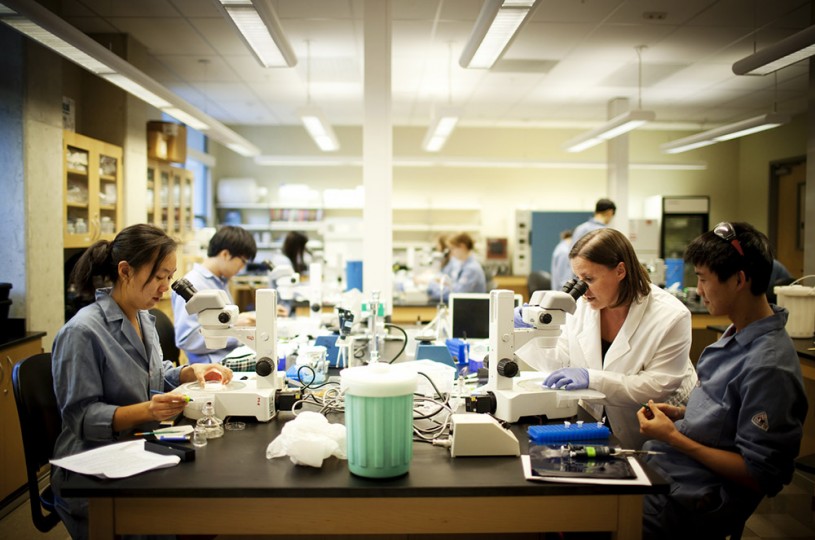 You always hear about people who knew exactly what they want to do with their life from the time they were four years old. They fell in love with something early on that led them to their dream job. That did not happen for me.  
Like the science itself, my journey toward being a scientist was slow, and helped along by many teachers and professors who revealed, showed me the way. Now, I get to spend each day learning new things and creating new knowledge
Small Town To A Big College
Like most students who earn good grades in math and science classes during grade school, I found people encouraging me to be a doctor. I come from a small town in rural South Carolina, and I hadn't considered very many career options when I graduated high school.
"Scientist" certainly wasn't listed alongside the usual doctor, teacher, lawyer, and engineer choices, but all of that changed when I transitioned from my high school of only 200 students to Clemson, a public university of over 20,000! I will never forget the feeling of walking into my very first Biology lecture and seeing a crowd of over 300 students, more than was in my whole high school!
I nervously found a seat and waited for the type of professor you see in TV shows, old and grouchy. What I got was the exact opposite. Dr. Espinoza was a passionate and caring teacher, and two semesters of her class made me fall in love with Biology. Her exciting classes on cellular pathways, population ecology, and everything in between made me realize that I had other options besides being a doctor. It meant I was headed for a career in biological research.
Following My Love For Biology
Thanks to Dr. Espinoza and many other professors like her, I found that scientists aren't just mythical creatures you hear about on the National Geographic channel. They are real people who answer real questions and solve real problems.
This led me to seek out opportunities to do real science projects and see if I enjoyed them. While I was at Clemson, I spent 3 years researching biomechanics (a fancy word for the way animals move) of turtles. I learned all about how to ask good questions, how to design experiments and collect data, and how to share what I learned with people.
As it turned out, I loved every minute of it. It wasn't always easy or "fun", but I was constantly learning and using my brain to solve problems. That, I found, is one of my favorite things about science. Every day it can be something new. I sought out positions as a graduate student so I could continue researching and answering questions about the world around me, and it lead me to Auburn University where I'm currently working as a Ph.D. student in Biology.
Falling in love with science was a long process for me, but it led me to a job I love.