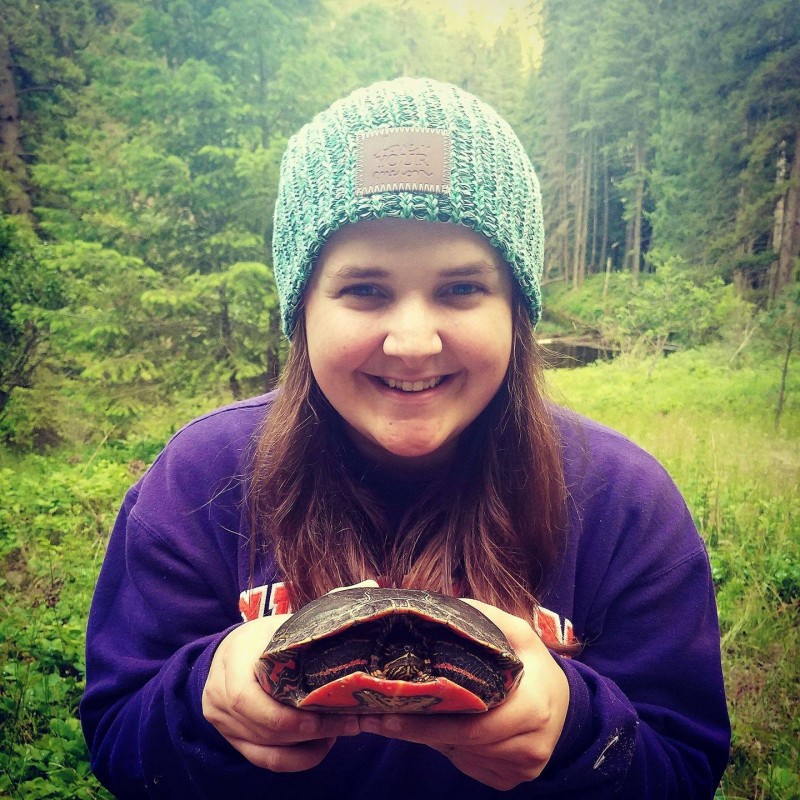 Jenna Pruett is an ecologist who studies the interesting ways that nest temperatures of turtles influence the eggs inside. 
Growing up in a small rural town, Jenna did not quite know what she wated to become when she grew up. However, she found her passion, thanks to a college biology teacher who inspired her love for science. 
In her free time, Jenna enjoys reading, playing music and looking for reptiles and amphibians outside.