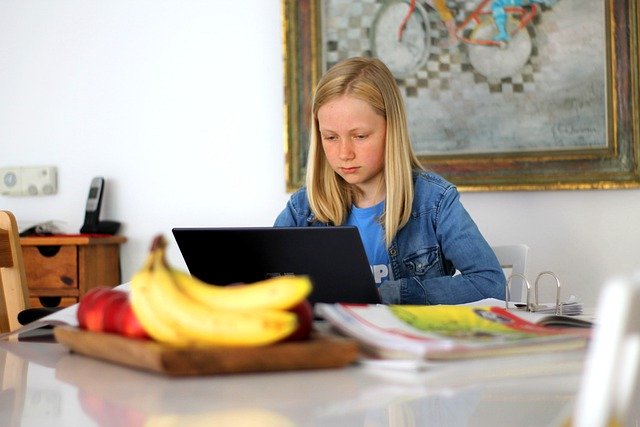 When my principal announced our school's closure (for three weeks, at that time), the sounds of rejoicing erupted.
Students were ecstatic, excited about their elongated spring break. Teachers remained solemn, gravely announcing their makeshift plans to distracted ears.
Most of us had failed to grasp what this actually meant, until it was too late to exchange tender goodbyes with friends and mentors, too late to repeat words of encouragement, too late to band together one last time.
A New Normal
Five weeks after that initial news, we had all sobered up. School has been canceled until August. On social media, half-hearted affirmations (We can do this! We can beat this! Stay home!) contend with severe projections and statistics. The lucky students post images of pure boredom, continuously asking their audience for ​something​ to do. Meanwhile, the unfortunate are so consumed by their economic and medical struggles that they cannot even attend our Zoom conference calls.   
On the conference calls, those who are fortunate discuss those who are not, in hushed tones (which is unnecessary, since the unfortunate are not able to hear what their classmates are talking about). Teachers speak in confidence to their students, about how fellow classmates have lost their family income, lost their well-being, or lost a family member. Students look down, nodding, aware of their privilege yet unable to depart from thoughts of themselves and their own boredom.
That boredom seeps into every class, every social media post, every text/phone exchange. Though it is far from the greatest of problems that some are facing, the lack of sociality is truly unnerving.
The conference calls are stripped of any sort of repartee that in-person teaching offers. Without the eye contact and body language that signal interactions, students speak over one another, leading to moments of awkwardness. Students are also increasingly turning off their cameras and muting themselves, creating a swarm of black squares with names on them, surrounding the lonesome face of the teacher.
The classes plod forward at a slow pace and feel like a canned substitute of what they were before. If anything is going to deter the youth from transitioning to a completely online lifestyle, this is it. FaceTime cannot replace the assembly of friends. Zoom cannot replace the assembly of classmates and the teacher. Social media cannot replace intellectual and emotional discourse about turmoil and sorrow.                   
How Am I Coping?
Some students, like myself, have to take care of younger siblings, small children too young to manage homeschooling by themselves. And since parents are occupied, older children must divide their time between teaching themselves and teaching someone else. I have managed to maintain a task list each day in order to adhere to a schedule, but the day is arduous still, exacerbated by my mounting lack of motivation.
In an attempt to remedy my fatigue, I pepper in some of my old habits. I listen to my daily news podcast, which I used to do while cycling to school. I dress up and adorn myself with earrings and bracelets like I used to do to bashfully receive compliments at school. I clear up my desk, draw out my binders that were unnecessarily tucked into my backpack, position my laptop perfectly, and attempt to feel like I am actually in my usual space. Though these rituals are trivial, they do deliver a partial sense of normalcy, which is so coveted these days.
Coronavirus is indiscriminate (to an extent, of course). Every single part of society is being strangled by the virus, whether it be the transition to online school, the loss of livelihood (with the rampant job losses), or the simple loss of ​what once was​.
Those who are lucky have a family to exchange jokes with or to console them. But even those people are experiencing a lack of social fulfillment. This is a worldwide, involuntary, social experiment, testing our need for other people and our relationship with the internet. And already the results seem to be clear.