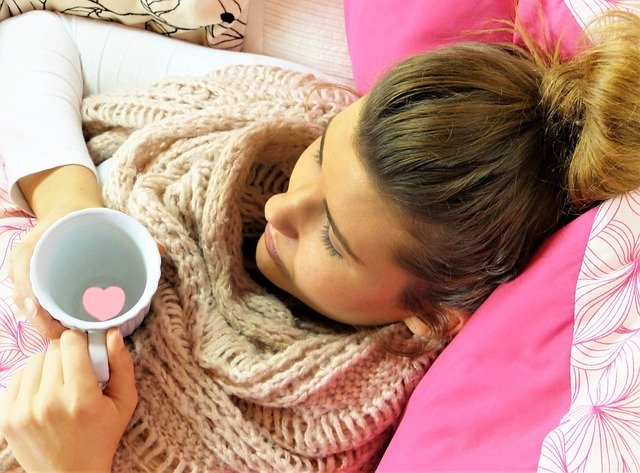 I admit I haven't been the best daughter, sister, or friend since COVID-19 started affecting our lives. After California's shelter-in-place law was passed, I took the opportunity of staying home just to confine myself in my room. 
Though I still had online school and homework, I had a lot more time to myself and in response to all this time, I chose to spend it by watching hours of Netflix, taking continuous naps, and hoarding snacks in my room.
Sure, out of boredom, I'd occasionally walk around the house to see what the rest of my family was up to, but I never actually appreciated the fact that my family was all together. In every instance where I would spend a prolonged amount of time with my family, I'd eventually get annoyed or tired. And most definitely, there were times when my family members wanted me to just shut up. 
My behavior even extended toward my friendships as I would leave my friends' messages unread for days and ignore their calls. Spending hours responding to them and video calling them was draining and got to the point where I thought it was almost like a chore.
I felt like I had to be alone in my thoughts more, which is why I spent so much time in my room. I let myself drown in my thoughts, and my mind would go to scary places. I thought a lot about the "what ifs", specifically pertaining to COVID-19. 
"What if someone in my family gets it?" "What if I lose my loved ones to this?" "I wonder how my family in China is doing?" "What if I never get to see some of them ever again?"
As the pandemic situation got more severe, I found myself having a harder time acclimating to the reality of things. I mean, it's gotten to the point where people are afraid to go grocery shopping. It's gotten to the point where millions of Americans have lost their jobs due to the pandemic. 
"What if people aren't taking social distancing seriously?"
Of course, I've been trying my best to do my part by practicing social distancing. I do this because I care about my family, friends, and everyone else, and because I realize the extremity of the situation. But what if others don't? How do I know that my loved ones will be safe? What about the part of my family that lives thousands of miles away, across the ocean? 
But my perspective on this changed one day while I was video calling my grandma and relatives. Seeing her face, their faces, brought me ease. I felt relaxed and safe, something that I hadn't felt for a while. Amid the horrors of the pandemic, having simple conversations and laughing with my grandma through a device was the most important thing to me during that moment. It reminded me that I wasn't alone and made me realize that the fear I had been feeling was something that everyone has also been experiencing. 
As cheesy as it may seem, the epiphany I had while talking to my grandma, someone who I cherish so much and would cry over every time I left China, made me promise myself that I would open myself up to family and friends more. She reminded me of the power that bonding with our loved ones has. And so from that day, I've been walking my dog with my parents, baking with my sister and obsessing over Netflix with her, and laughing with my friends through our messages and calls. 
Yes, I'm still scared. And yes, occasionally I get exhausted from spending too much time with my family. But in order to alleviate our feelings or fear and concern, we need to remember that none of us are alone, especially in a time like this. Though sometimes our family may get on our nerves, pushing them away is never the answer. We need to let ourselves live in the moment and appreciate our time with our loved ones.