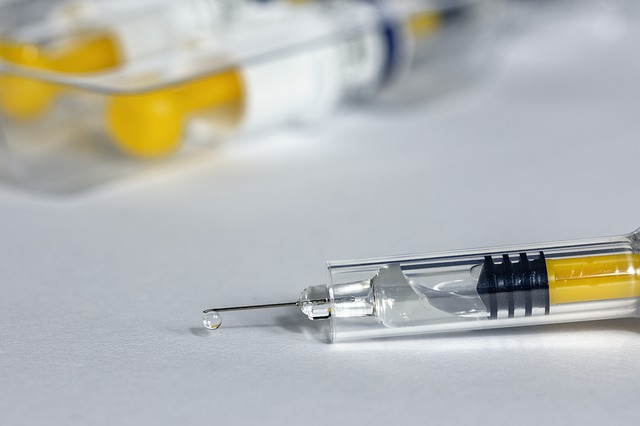 As COVID-19 continues to spike in the U.S and around the world, everyone is asking the big question - "When will we have a vaccine?"
While there is no vaccine as yet, scientists have been working tirelessly to produce one ever since the start of the pandemic.  
The biotechnology company, Moderna, has taken a step closer to producing an effective vaccine. After receiving positive results with 45 volunteers, the company is expanding its trial to 30,000 people, set to start on on July 27. 
Let's look at the phases of vaccine development and the companies that are leading the way. 
Phases Of Vaccine Development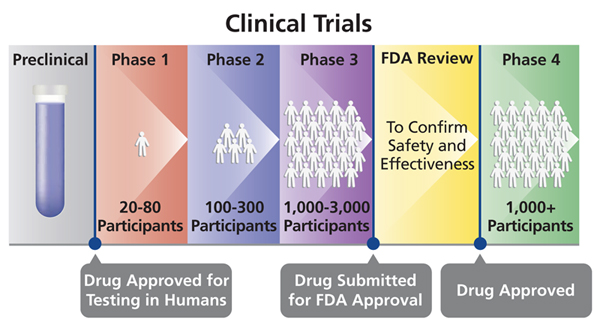 The testing and approval of a new vaccine take place through a lengthy and strict process.
First, scientists begin with the exploratory phase in a lab where they identify different types of antigens that will help the human body produce antibodies. These could include a weakened virus or bacteria, or other substances extracted from pathogens.
The next phase, called pre-clinical trials, involves testing in animals such as mice or monkeys. Scientists typically inject live viruses (or bacteria) after the vaccine dose, to see if the animal's body can fight off the infection. 
Phase 1 involves testing in small groups of 20-80 people. If a vaccine is being developed for children, it is first tested on adults in this stage.
Phase 2 expands human testing to hundreds of people, including those who are sick or prone to the disease. In this stage, scientists get a better idea of the immune response and vaccine dosage (amount and frequency) needed. 
Phase 3 involves thousands to tens of thousands of people after which the vaccine may be ready for widespread use.
A new vaccine development typically takes 5-10 years! Some of the risks of vaccine trials include severe side effects, lack of protection for a large group of people, and lack of antibody production. If these side effects are too severe, scientists may abandon the project.
What's Next?
Since China released the genetic sequence of the novel coronavirus in January, many companies were able to skip the exploratory phase of vaccine development. To make faster progress, companies are combining phases, such as Phases 1/2 or Phases 2/3. 
Moderna's vaccine was able to generate a high level of antibodies in the 45 volunteers who were tested in Phase 1.  The company has already started Phase 2 and hopes to enter Phase 3 by the end of this month. 
Other companies leading this effort are AstraZeneca (in partnership with Oxford University) in the U.K. Their combined Phase 1/2 testing was completed successfully in July, and the company is moving to large-scale testing in Brazil and South Africa where coronavirus cases are high. Among Chinese companies, Sinovac Biotech is a frontrunner and is in Phase 3 trials in Brazil. 
The results from Phase 3 are expected by October of this year, and then vaccines will need to be produced in large quantities. Until then, health experts advise we continue to be careful and use masks when in public
Sources: New York Times, Reuters, Scientific American, historyofvaccines.org