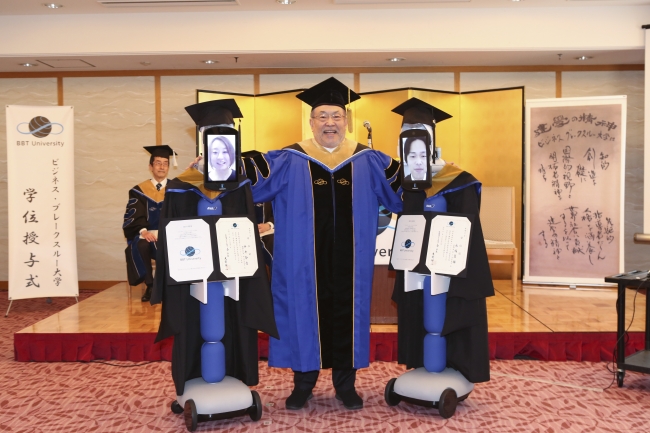 After four years of high school, graduating seniors finally get the chance to walk across the stage and receive their diploma.
However, because of the pandemic, students in the Class of 2020 will have to celebrate their accomplishments differently.
Celebrities are joining in to honor the graduating class and schools are coming up with creative ideas.
A Japanese University had robots controlled by students from their homes attend the graduation ceremony -- with the students' faces were projected onto the screen!
Nationwide Celebrations
The LeBron James Family Foundation will be organizing a special called "Graduate Together: America Honors the Class of 2020," which will air on May 16 on several news channels and social media platforms.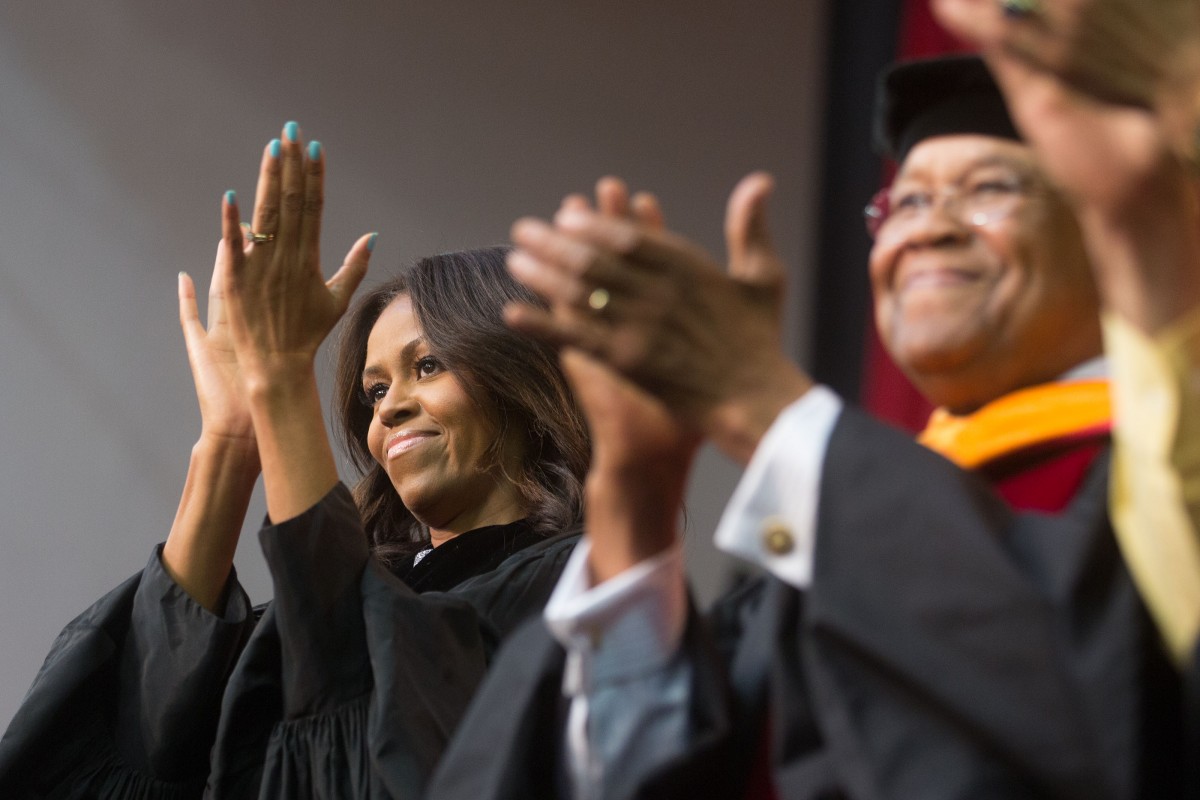 The event will feature LeBron James, the Jonas Brothers, Bad Bunny, Charli and Dixie D'Amelio, Megan Rapinoe, Malala Yousafzai, and many others. Even former President Barack Obama will participate! Obama recently declared that he will deliver the main address at this event.
Obama, alongside others including BTS and Lady Gaga, will also deliver the main address in a Youtube event called "Dear Class of 2020."
A new podcast from iHeartMedia called "Commencement: Speeches for the class of 2020" will debut on May 15. Speakers include Jimmy Fallon, Hillary Clinton, John Legend, and Kesha.
Creative Graduation Ideas
Slidell High School in Louisiana held a car parade for its seniors. People watching the parade held up signs with the seniors' names on them, and Pomp and Circumstance played in the background.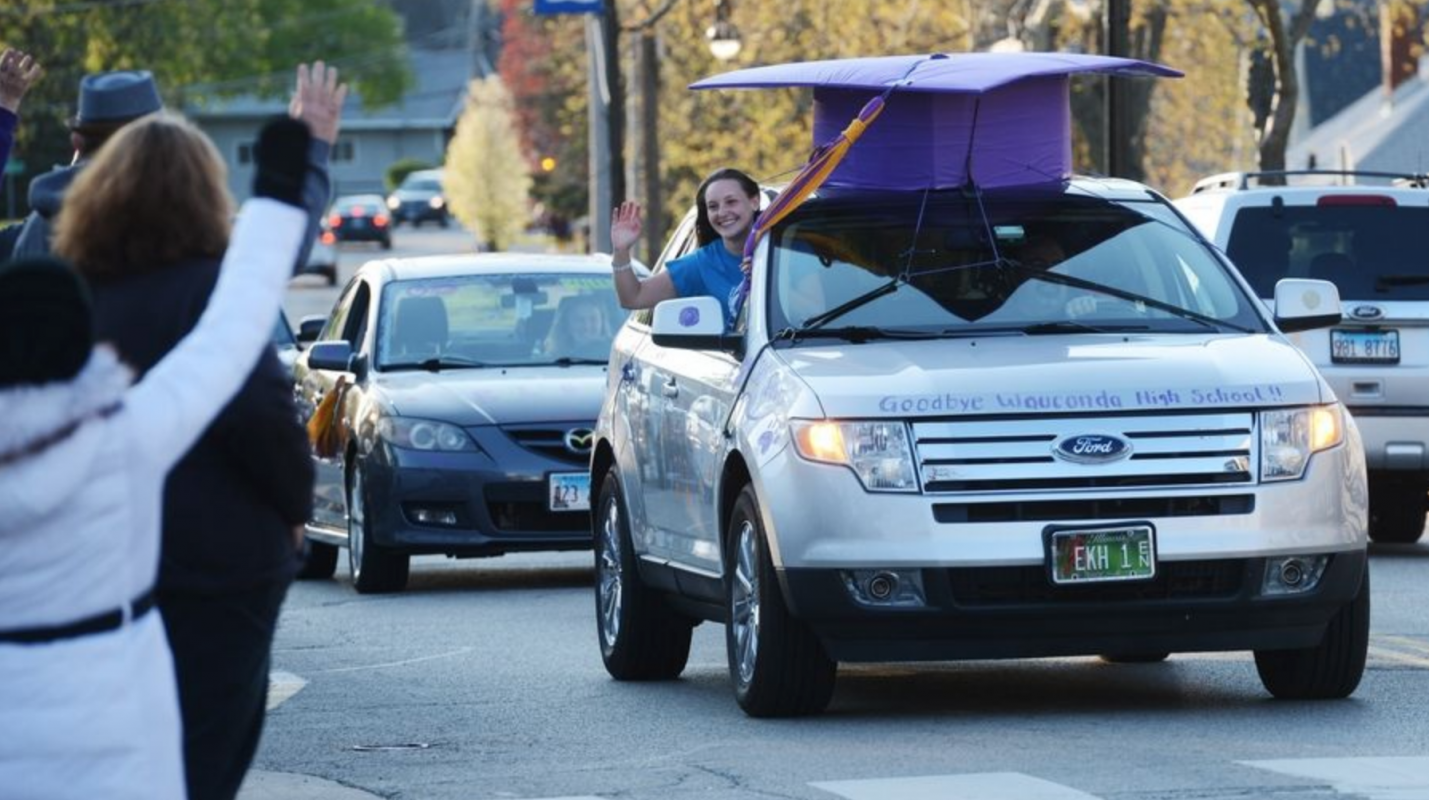 One school in Pennsylvania has figured out a way to hold graduation live. Hanover Area High School seniors will go to a drive-in with their families. They will stay in their cars and watch the pre-recorded speeches on the big screen. The owner of the drive-in will also provide entertainment, such as a movie or inspirational messages from the seniors or their parents. This way, students can graduate together while staying within the safety of their cars.
Lusher Charter School School in Louisiana is planning to hold a "senior stroll" on May 23. Seniors will decorate their cars and drive through neighborhoods while people cheer from their porches. The "stroll" will end at school, where they will receive a diploma.
Other creative ways to celebrate the seniors include surprise visits and gifts from faculty members, virtual performances, and yards decorated with pictures of graduating seniors.
As a substitute for yearbooks, many seniors started Instagram accounts for their school's seniors to post their picture, post-graduation plans, and a quote. Other students can comment on the Instagram posts, just as they would sign a yearbook.
While it is upsetting that the Class of 2020 has to graduate virtually, it is also very inspiring to see the community rally together during these times to give seniors a memorable graduation celebration!
Sources: NYTimes, Reuters, NOLA, CNN, CBS