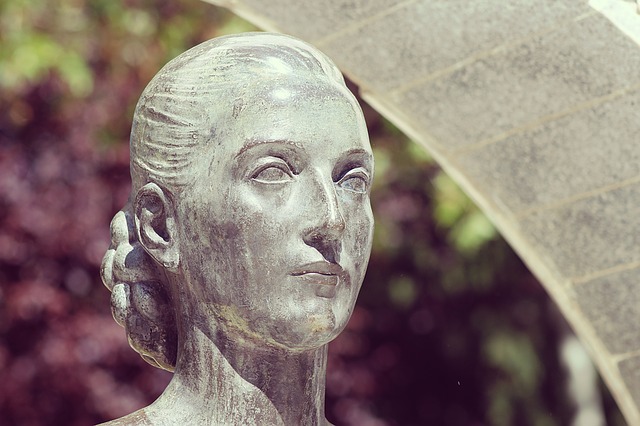 Born into an impoverished family on May 7, 1919, in Los Toldos, María Eva Duarte would eventually become the first lady of Argentina and a figure beloved by the people.
Though she died in 1952 at the age of 33, "Evita", as she came to be called, lives on in the hearts of Argentinians nationwide.
In honor of Eva's 100th birthday, the Evita Museum in Buenos Aires added an exhibition which features toys that Eva's charity donated to poor children. Worn dolls, trains, cars, marbles, and footballs are among the toys displayed. Eva's legacy continues on, as she was the inspiration for Tim Rice's musical Evita.
Let's learn more about Evita and why she is so respected.    
The First Lady of Argentina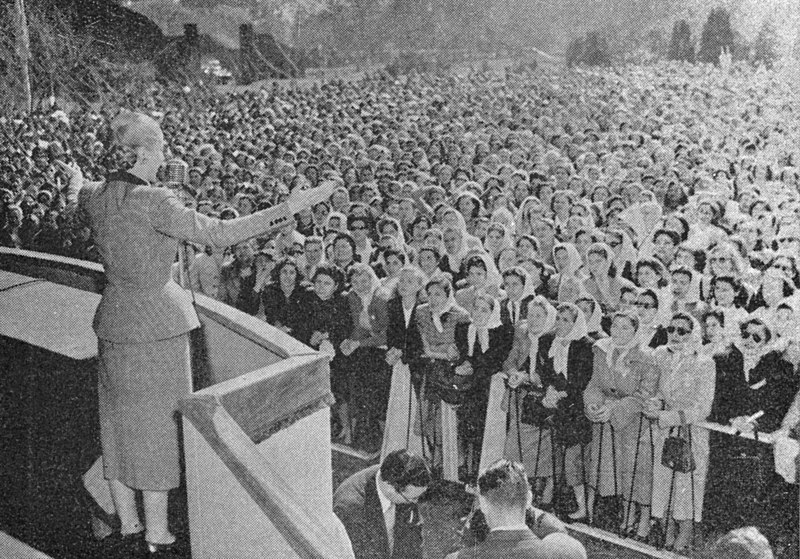 As a child, Evita aspired to become an actress and performed little plays with her sister Erminda. At the age of 15, Evita left for Buenos Aires, where she worked as an actress at several theater companies.
In 1944, Evita met her future husband Juan Perón, who was a colonel heading the Ministry of Labor at the time. While carrying out relief efforts after a serious earthquake, the two met at a gala in Luna Park Stadium and got married in 1945.
In that same year, Juan announced his run for the presidency in Argentina, and he was inaugurated in 1946. Evita, as the first lady, unofficially ran the ministries of health and labor, passed a law legalizing women's suffrage (the right to vote), and increased the wages of labor unions.
These actions garnered her the support and adoration of the working class. Internationally, Evita embarked on her worldwide "Rainbow" tour, where she forged relations with foreign countries and met prominent European leaders.
More Achievements
One of Evita's most prominent achievements was her establishment of the Eva Perón Foundation, which helped create thousands of charitable institutions across the country. Before its establishment, however, the main charity organization in Argentina was the Sociedad de Beneficencia (Aid Society). The upper-class women who ran the Aid Society refused to give Evita the position of ceremonial director, causing Evita to cut the society's government funding and replace it with her own.
Though Evita did use the fruits of Argentina's booming economy to aid the poor, she also used them to fund her luxurious lifestyle, purchasing expensive clothing and jewelry. She and her husband were very powerful, and they used that power to suppress opposition parties, mass media, and social and cultural establishments.
Evita's Death and Delayed Burial
In the long run, Evita's health could not cope with her whirlwind life. In 1950, she was diagnosed with cervical cancer. Despite this diagnosis, she ran for vice president in 1951 and was even nominated, though she was later forced to withdraw. In 1952, Evita died, to the grief of her passionate supporters. Millions came to attend her funeral.
Juan entrusted Spanish pathologist Dr. Pedro Ara with the daunting task of embalming (preserving) Evita's body. Her hair was dyed blonde, and her fingernails were painted. Her body was mummified completely and filled with various preservative chemicals like alcohol and glycerin. The process took almost one year and cost the Argentinian government $100,000!
Nevertheless, Evita was not to be buried for 26 years. In 1955, General Pedro Eugenio Aramburu led an anti-Peron coup and overthrew Juan's government. Juan himself was exiled to Spain. Evita's preserved body, in the meantime, traveled to Italy and Spain because Aramburu's party feared that it would cause a Peronist rebellion. Evita eventually returned to Argentina, where she was buried in the Duarte family tomb.
She remains there to this day, 20 feet below ground and perfectly preserved.
Sources: Biography.com, Britannica, The Daily Telegraph, HowStuffWorks, National Post