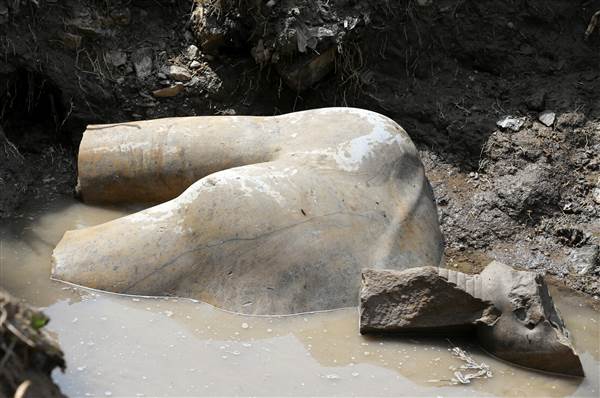 Egypt is a country with a rich history -- think pharaohs, mummies, hieroglyphs and pyramids. It is no wonder that many archaeologists flock to Egypt to discover more. 
Recently a team of German and Egyptian archaeologists uncovered what is said to be the biggest discovery yet – literally! 
A 26-foot tall (or eight meters) statue, submerged under mud and groundwater in the capital city of Cairo, has finally seen the light of day. The torso alone weighs 3 tons! Unfortunately, the statue is split in different parts.
Could It Be Ramses the Great?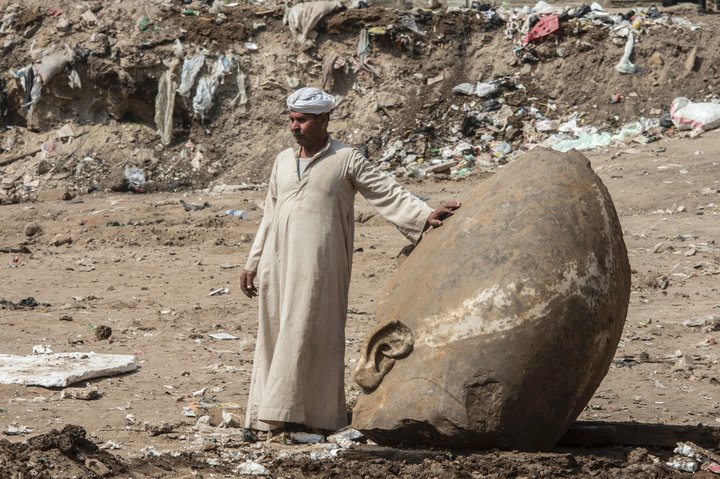 Initially, archaeologists thought the statue was that of Ramses the Great, a pharaoh with a formidable reputation as one of the greatest Egyptian rulers. He has been credited with building many cities, temples and statues. Archaeologists made the connection between the two as the statue was found in one of Ramses the Great's temple.
However, upon further discovery, Khaled El-Anani, an antiquities minister whose job is to investigate as well as protect Egypt's rich history, has stated that the statue is without a doubt Psamtek I.  Psamtek I ruled 600 years after Ramses and united Egypt under Assyrian reign. Mr. Anani noticed one of Psamtek's five names etched onto the statue. 
A Land Of Buried History
Cairo is noted for being the 'most challenging environment' for archaeologists, as many of its hidden treasures are submerged deep underground between one-and-a-half to three feet of water. 
This particular statue was found in a neighborhood of Cairo that was built over the ancient city of Heliopolis. Heliopolis, which means 'city of the sun', was famous for its Sun temple dedicated to Ra, the Egyptian Sun God. There are varying beliefs about Ra who is worshipped as a ruler of the skies, the earth and the underworld. In ancient Heliopolis, where he maintained a cult-like following, some also refer to Ra as the creator of the universe. The Sun temple was destroyed when the city fell to Greek and Roman invaders, and its stones were used for newer buildings. 
What's next for this larger-than-life statue? Expect to see it proudly displayed in the Grand Egyptian Museum in 2018, after archaeologists clean it up a bit, as well as piece it together.