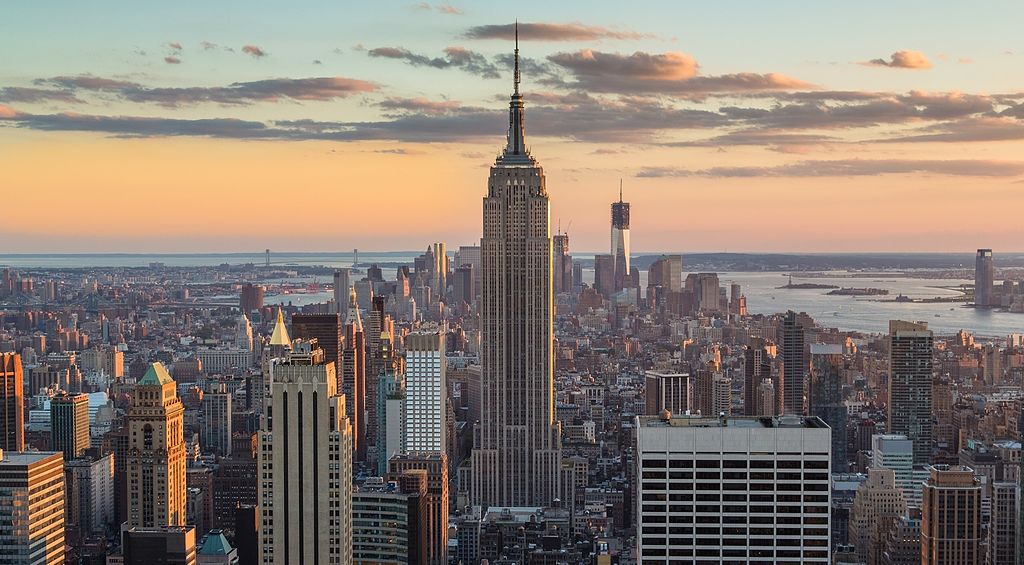 The view from the Empire State Building of the World Trade Center, Central Park, and the Chrysler Building is simply amazing. But did you ever think that view could become even more incredible? 
On October 12, the Empire State Building's renovated 102nd-floor observatory was opened to the public. The highest floor of the building now provides a panoramic view of Manhattan.
For an extra $20, visitors can see the new observatory which is sixteen floors higher than the previous 86th-floor observatory. The construction for the 102nd floor of the building started in January 2019 and cost 165 million dollars.  
History Of The Building
Did you know that the Empire State Building was born out of a competition between two businessmen to build the tallest skyscraper?
Walter Chrysler of the car-maker Chrysler Corporation had commissioned the construction of the Chrysler building in Manhattan. Not to be outdone, Jakob Raskob of General Motors put together a group of investors. In 1929, they purchased a property and hired William F. Lamb, an architect, to design a skyscraper.
The building was designed in the art-deco style which was very popular in the 1920s and 1930s. This style is characterized by bold colors, straight lines, and ornamental designs using different materials in geometric patterns. It was also designed to have a tapered structure for a reason. In 1916, New York City passed a Zoning Act which included regulation on building height. To allow light and air to reach the sidewalks. buildings beyond a certain height had to reduce their width in steps, giving them a tapered, pencil-like design.  
On May 1, 1931, the Empire State Building was inaugurated by President Herbert Hoover. 
A Few Fun Facts
More than 250 movies and TV shows have shot scenes at the Empire State Building such as An Affair to Remember, Elf, and The Amazing Spider-Man. There is also an exhibit on the second floor dedicated to the 1933 movie King Kong. 
The Empire State Building is also named as one of the Seven Wonders of the Modern World by the American Society of Civil Engineers. 
Every year, couples get married on February 14, Valentine's Day on the 80th floor and become part of the Empire State Building Wedding Club. They are allowed free admission to the building on their wedding anniversaries. 
The building also hosts an annual race to reach the 86th floor via stairs. The fastest record is credited to an Australian man, Paul Crake, who ran up the stairs in 9 minutes and 30 seconds. 
In 1986, Alastair Boyd and Michael McCarthy decided to skydive from the 86th floor of the Empire State Building. They secretly hid their parachutes and bought tickets to the observatory on the 86th floor. They managed to land safely, however, they were both charged with "reckless endangerment" and "unlawful parachuting."
Due to the many businesses situated in the Empire State Building, it even has its own zip code!
Sources: History.com, esbnyc.com, Al Jazeera, CNN, VOAnews