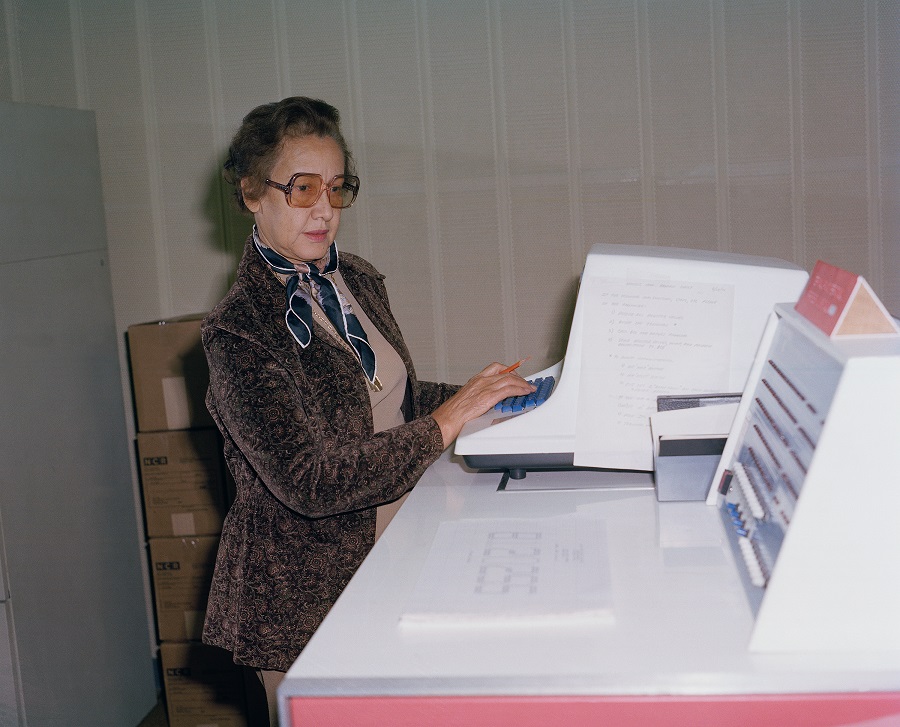 On February 24, Katherine Johnson, a trailblazing African American NASA mathematician, passed away at the age of 101.
A literal "human calculator," Johnson's mathematical calculations made U.S. space travel possible.
This March which also happens to be Women's History Month, we honor Johnson who deserves to be recognized for her cosmic accomplishments. 
Johnson's Early Life and Education
Born in 1918 in White Sulphur Springs, West Virginia, Johnson grew to be a brilliant student.
At the age of 10, she began attending high school on the campus of West Virginia State College. At 14, she enrolled in the college and was mentored by math professor W. W. Schieffelin Claytor. After graduating with the highest honors in 1937, Johnson began teaching at a black public school. 
In 1939, she was chosen as one of three black students to integrate West Virginia's graduate schools. Johnson chose to leave her job and enrolled in the graduate math program, but left after one session to start a family with James Goble, her first husband. 
Johnson's NASA Work and Accomplishments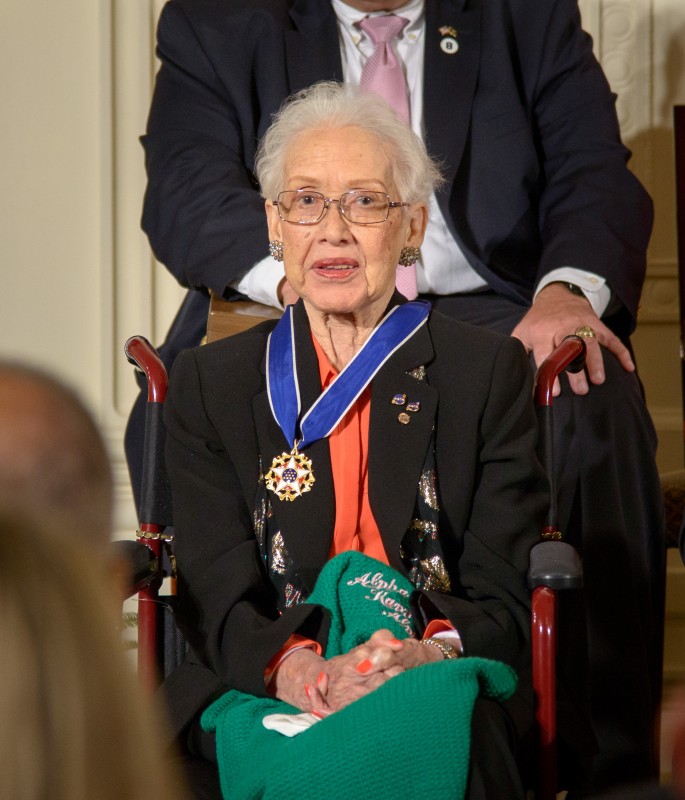 Johnson continued her teaching job until 1953 when she started working at the National Advisory Committee for Aeronautics' (NACA's) Langley Laboratory. After two weeks on the job, Johnson was moved to the Flight Research Division, where she analyzed data from flight tests. 
NACA became NASA (National Aeronautics and Space Administration) in 1958 after the Soviet Union's Sputnik satellite sparked the space race. In May 1961, Johnson performed trajectory analysis for Alan Shepard's Freedom 7 space mission—America's first human spaceflight. The following year, she performed trajectory analysis for John Glenn's Friendship 7 mission, manually checking the equations that controlled his orbit. 
Johnson went on to develop the Space Shuttle and the Earth Resources Technology Satellite, as well as make the calculations that helped synch key spacecraft modules. She also authored/co-authored 26 research reports. 
After 33 years of work at the Langley Laboratory, Johnson retired in 1986. Even after retiring, she continued to advocate mathematics education, visiting schools and delivering speeches across the country. In 2015, President Obama awarded her the Presidential Medal of Freedom, and in 2019, a building at NASA's Langley Research Center was dedicated in her honor. Her story was told in Margot Lee Shetterly's nonfiction book Hidden Figures, which was made into a 2016 award-winning Hollywood film of the same name. 
Katherine Johnson has definitely forged new paths for women and African-Americans in her inspiring life, and she deserves to be celebrated this Women's History Month. 
Sources: Encyclopedia Britannica, CNN, NASA, New York Times, Women's History Month