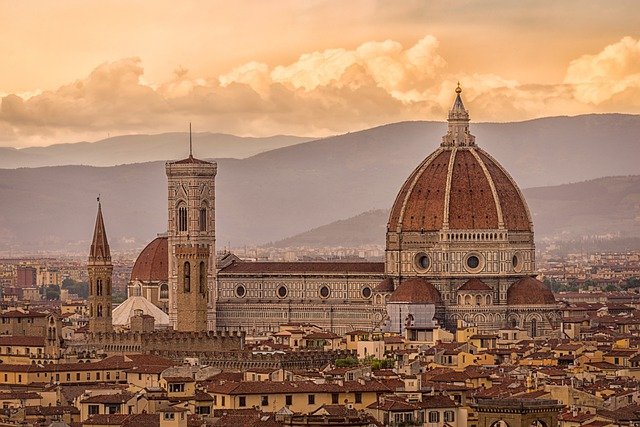 Michelle's favorite place to visit; Image Pixabay
Year of Study   Sophomore (Grade 10)
Which three words would you use to describe yourself?    Warm, Expressive, Committed
Favorite book or movie?    The Elegance of the Hedgehog by Muriel Barbery, a French novelist, has been my favorite book for quite some time. I really enjoyed Barbery's writing style, the complexity of the two central characters and their struggle, and especially the moral theme of the entire novel. 
Favorite thing to do in your free time?   Reading by the window, while enjoying the warm sunlight, and becoming captivated by the realms of the characters within the book
Favorite food?    Noodle soup or pasta
Dream vacation spot?   Florence, Italy
If you could have any superpower in the universe, what would it be and why?   The power to separate from my physical body and into my pure, spirit form. My superpower will bring me peace, as I can freely float and wander to any edge of the world I please, and I would also be able to take a step back from daily life and view everything in a different perspective (quite literally, too). 
What do you see yourself doing in the future?  Communication and some form of literature component
What do you like most about working with Youngzine?   Youngzine motivates me to not only become actively engaged in the current events, but also to ponder upon the background and factors that have ultimately shaped the situations in our society. Writing these articles have helped me to refine my penmanship and also learn to clearly articulate seemingly complex ideas by better grasping the main points. Best of all, I feel really enthusiastic to participate in this internship, because I always feel more knowledgeable and fulfilled afterwards! 
What's your favorite article that you've written and why?   UNESCO adding 32 cultural practices from different countries across the world onto their cultural heritage list. It was extremely fascinating to research and learn more about so many traditional skills or celebrations in different cultures.