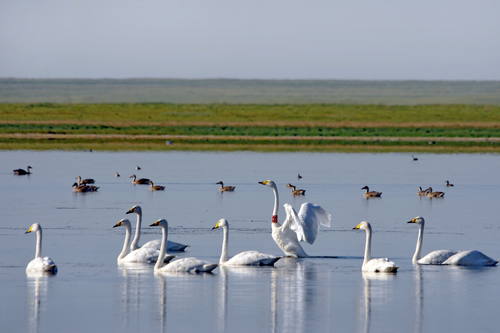 Have you visited the pyramids in Egypt, the Great Barrier Reef in Australia or Machu Picchu in Peru? 
These amazing wonders are designated by the United Nations as World Heritage Sites. Recently, the World Heritage Committee of the United Nations Educational, Scientific and Cultural Organization (UNESCO) announced that they've added 21 new places to its World Heritage site list.
According to UNESCO, "heritage is our legacy from the past, what we live with today, and what we pass on to future generations. Our cultural and natural heritage are both irreplaceable sources of life and inspiration."
Protecting Our Heritage
The idea of an international involvement in protecting important heritage sites emerged after World War I. However, it was Egypt's decision in 1954 to build the Aswan Dam that raised much concern. The resulting reservoir caused by the new dam would have flooded parts of the Nile valley and cover monuments and treasures from ancient Egypt and Syria. 
In 1959, after an appeal from both Egypt and Syria, UNESCO launched an international campaign to help accelerate archeological research in this area. As a result, hundreds of sites were excavated and recorded, and the famous temples of Abu Simbel and Philae were dismantled, moved to dry ground, and reassembled.
The campaign demonstrated the importance of our shared responsibility in preserving outstanding cultural sites. Fifty countries contributed financially to the $80 million campaign cost. Soon after, UNESCO drafted a formal agreement, called a convention, on the protection of cultural and natural heritage. The World Heritage Convention was officially adopted by UNESCO on November 16, 1972.  Since then, almost 200 countries have ratified it, thus agreeing to help protect and preserve world heritage sites.
How To Become a World Heritage Site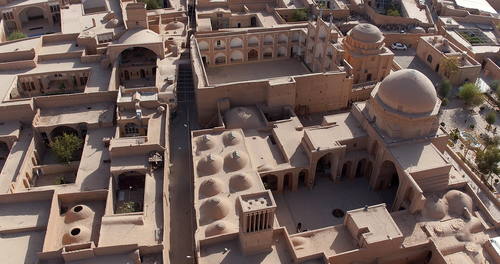 Countries often spend years campaigning to be included in the World Heritage list. Not only does it attract fame and resources, it also helps with funding for much-needed restoration and protection of the sites. 
The World Heritage Convention lists the criteria that nominated sites must meet. Once a year, the World Heritage Committee of UNESCO will evaluate and decide whether to add them to the list. The committee consists of 21 countries elected by the General Assembly of the World Heritage Convention, and each committee member serves a 4-year term.
Here are a few sites that were added this year -
Landscapes of Dauria – split between Russia and Mongolia, it features incredible biodiversity, such as grasslands, forests, lakes, and wetlands, due to cyclical climate changes. The Dauria covers over 2 million acres and provides habitat for rare species of fauna as well as vulnerable and endangered migratory birds.
Yazd, Iran – originally settled 5,000 years ago, Yazd is a traditional desert city.  It has retained much of its original architecture of mud-brick houses, including badgirs, which are wind towers that help to cool both water and homes. It also still uses its old qanat water system to transport water from deep water tunnels.
Valongo Wharf, Brazil – this former harbor area of Rio De Janeiro was the landing site for an estimated 900,000 African slaves starting in 1811. As such, it is an important physical history of the arrival of slavery on the American continent.
There are now 1073 World Heritage sites. Italy has the most, with 53 sites, followed by China with 52 sites. The United States has 23 sites. 
How many have you visited? http://whc.unesco.org/en/list/