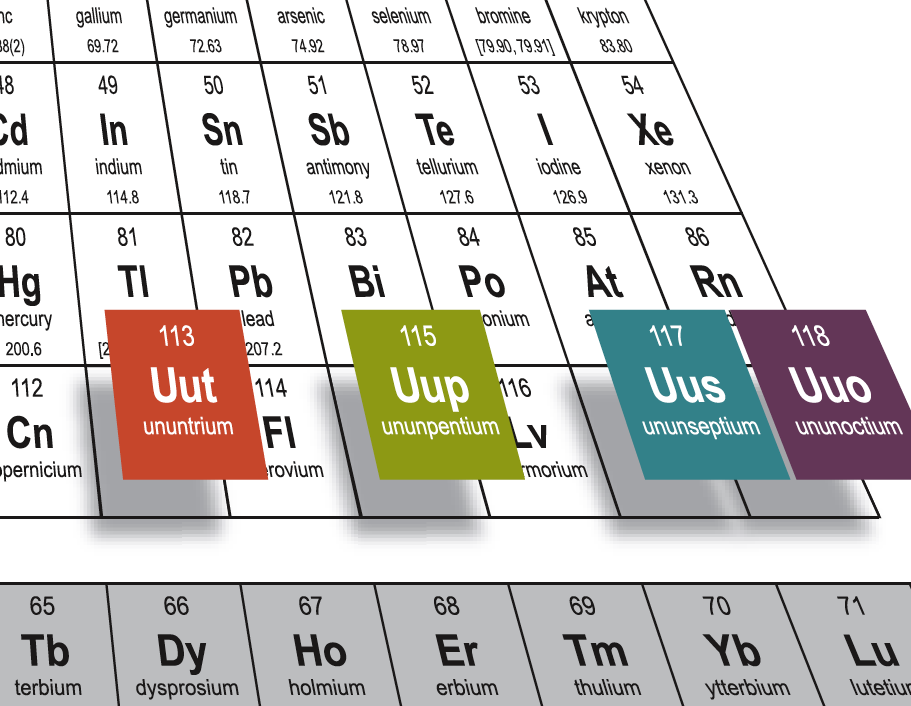 The chemistry-lovers are all abuzz! No wonder, with not one or two, but FOUR new elements formally making their way into the periodic table.
Last week, the International Union of Pure and Applied Chemistry (IUPAC) which assesses such new discoveries, gave the go-ahead to the 4 new elements.
This means your charts of the periodic table just got outdated!
Revisiting The Periodic Table
An element is a basic building block in nature. All matter, including we human beings, are basically combinations of different elements. Not surprisingly, all the atoms which make up an element have identical properties.
But how do we differentiate elements? The nucleus of every atom contains some positively charged particles called protons. Different elements have different numbers of protons, known as 'atomic number'. This is the identity of the element. Hydrogen has one proton and has been assigned the atomic number 1. Similarly, Helium has 2 protons and is numbered 2; Zinc has 30 electrons and is numbered 30 and so on. 
In the 1960's, Russian scientist Dmitri Mendeleev developed the foundation for the periodic table we know today. He wrote out cards with each element's properties and played around with different arrangements. Inspired by a dream, he drafted a table, arranging the elements into rows and columns. His structure was so sound, he was even able to accurately predict 2 undiscovered elements and their place in the table. And he was proved right within 15 years!
Elements are arranged in rows and columns. Reading left to right, the rows display elements in order of increasing atomic numbers. The columns are called groups, and strangely enough, the elements in a group behave very similarly during chemical reactions with other elements!
Super-heavy Metals
Of all elements discovered to date, only around half are found in a stable form in nature. Many are radioactive, especially those with higher numbers of protons. These are called 'heavy' elements and can be detected only for a few seconds as they decay due to radiation very rapidly. The 4 new elements are in fact considered super-heavy! They can be measured only when their source metals are bombarded with ions and so exist only for a fraction of a second.
Teams of scientists from Russia, USA and Japan worked for years to prove the existence of these elements. They have atomic numbers 113, 115, 117 and 118 and were given temporary names of ununtrium, ununpentium, ununseptium, and ununoctium. You can read more about Element 117 here.
The IUPAC is the world body for chemical sciences and officially recognized these elements last week. They will now be included in the 7th row of the periodic table and the teams have been asked to formally name these elements as per the society's naming protocol.