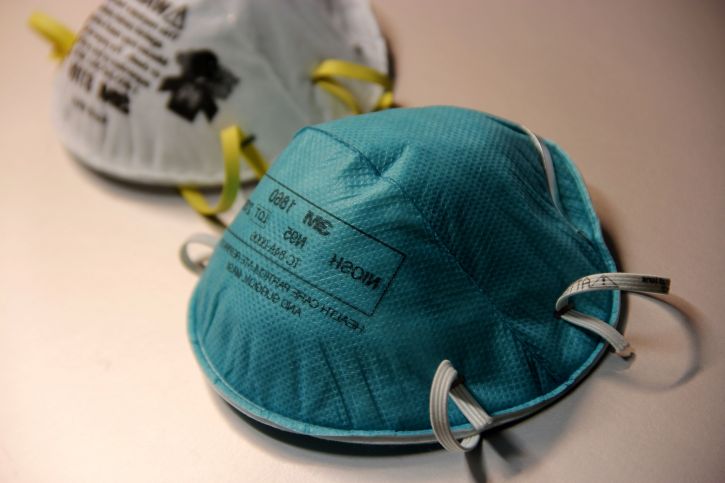 When COVID-19 broke out, people rushed to stores and online retailers to buy masks. Masks sold faster than manufacturers could produce them.
This is proving to be a huge problem, especially for medical workers. Many doctors are wearing loose surgical masks instead of the tight N95 respirators that can filter out 95% of airborne particles.
Currently, two doctors in the U.S are hospitalized and many more are sick or quarantined. Italy has lost nearly 40 healthcare workers to the virus. 
In an attempt to conserve masks, hospitals are regulating the use of masks by doctors. Volunteers at Providence St. Joseph Health had to make face shields out of masking tape and health officials in Oregon's Multnomah County are asking the public for mask donations.
Why Can't We Make N95 Masks Quickly?
The N95 face masks are made from a material called "melt-blown fabric." This fabric is made of fine synthetic polymer fibers that allow the wearer to breathe while preventing particles from passing through. 
A machine first melts plastic and then blows it in strands until the strands form a flat sheet. Each machine costs at least $4,320,000. These machines have to be incredibly precise, are hard to build, and setting up a production line can take five to six months. After making the melt-blown fabric, manufacturers have to make the ear loops, metal strip, and packaging for the masks.
Masks take time to manufacture, and hence the shortage. But there is no need to fret. The best way to protect yourself from the virus is to wash your hands and stay at home. 
Sources: NYTimes, NPR, Time, CNET, BBC, CBSNews