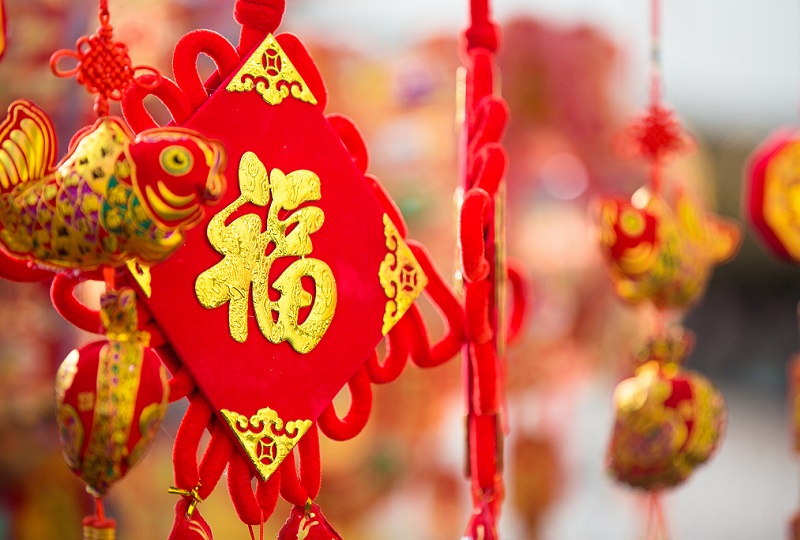 For Asia, a New Year is approaching. Not January 1st, but January 28, the first day of a new year according to the Chinese Calendar (also known as the Lunar Calendar).
This calendar is based on the lunar cycle (so the date changes every year with the moon's position). Each year is also characterized by one of twelve animals— rat, ox, tiger, rabbit, dragon, snake, horse, sheep, monkey, rooster, dog, pig— that also is said to determine the personalities of the people born that year. This year is that of the rooster!
The largest celebration of the Chinese New Year (or Spring festival) is in China, as hundreds of millions of people return home to celebrate. However, many other countries around the world celebrate the Lunar New Year in their own ways.
Where Lunar New Year Is Celebrated 
Start with China, the most prominent place of the Lunar New Year celebration. To celebrate, people return home to their families (this is the largest migration of people in China!). Traditions include pasting couplets on front doors, giving red envelopes with money, setting off fireworks, watching dragon and lion dances, and most importantly, visiting family.
Asian countries like Taiwan, Singapore, Philippines, and Vietnam have similar traditions to China, but with their own added cultural twist.  For example, Singapore celebrates the New Year with an annual street parade, complete with colorful floats, dance competitions, and many cultural performances.
Other countries around the world that celebrate the Lunar New Year include Australia, United Kingdom, Canada, and the United States. The Chinese populations have set up their own festivities to celebrate in each of these countries, especially in the Chinatowns of these countries.  
Fun Facts About The Rooster Year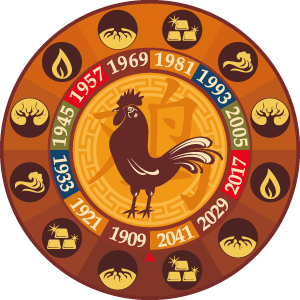 Those born in the year of the rooster (previous years include 2005, 1993, 1981, 1969, 1957, 1945, etc.) are said to be confident, hardworking, resourceful and talented. They are said to be happiest when with friends and company, and they tend to enjoy their time in the spotlight, which might also lead to a hint of arrogance and vanity. Nevertheless, these people are said to be entrusted with outstanding skills.
Other fun facts: 5, 7, and 8 are lucky numbers for the rooster. Lucky colors include brown, yellow, and gold. Famous people born in the year of the rooster include inventor Benjamin Franklin, writer Rudyard Kipling, First Lady Nancy Reagan, singer Beyonce, tennis players Roger Federer and Serena Williams.
Happy Lunar New Year!