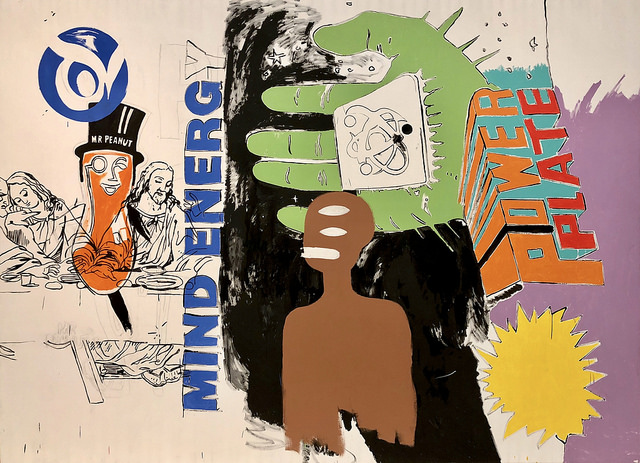 In 1926, the second week of February was deemed Black History week, since that week covered Frederick Douglas' and Abraham Lincoln's birthdays, two prominent figures who shaped African-American lives.
Fifty years later, under the Gerald Ford presidency, February became known as Black History month; this measure was taken to encourage Americans to value and appreciate African-American achievements that often went ignored and unnoticed.
To celebrate and honor Black History month, we look at four famous African-Americans who have made major contributions in the field of art.
Edmonia Lewis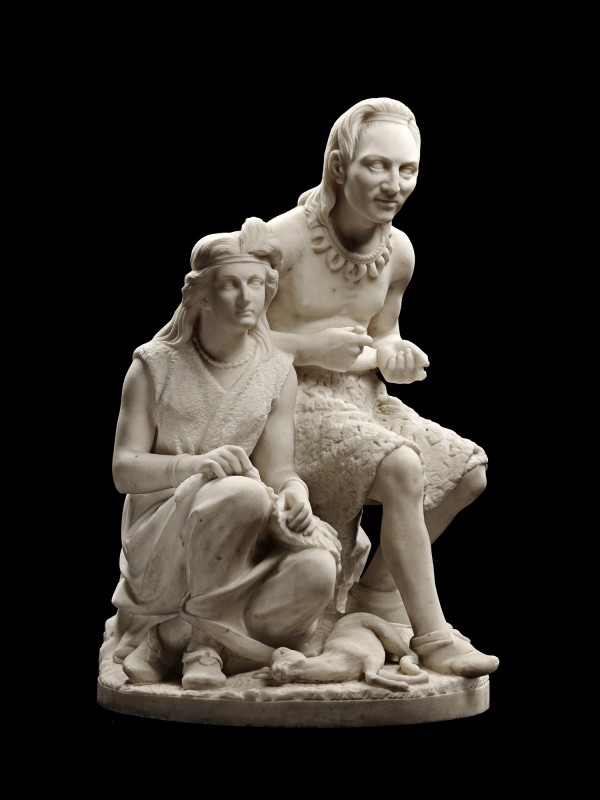 Edmonia Lewis is known as the first professional African-American sculptor. She rose to fame after the civil war, and as many African-American women of her time, was restricted from pursuing careers and especially a career in the arts.
She attended Oberlin College where she majored in sculpture. However, Lewis was unable to graduate because she was accused of stealing and misusing materials at college, her race playing a major role in these accusations. As a result, Lewis moved to Rome in hopes of avoiding the constant focus on her race -- her father was an African-American, her mother a Chippewa Indian.
Because she began in the midst of the Civil War, Lewis' initial work had a heavy focus on abolitionists. In Rome, her work transitioned from a more political focus to a more literary, biblical and mythological focus. In the eyes of the media, her life had many conflicting and confusing aspects; everything from her whereabouts to her date of death is inconsistent. Much of her art no longer remains, though whatever remains is highly admired today for its depiction of Black oppression and Native American history.
Augusta Savage
Another sculptor, Augusta Savage worked during the peak of the Harlem Renaissance in the 1920s. In 1919, she entered a County Fair in West Palm Beach in Florida, where she was honored and acknowledged for her excellence in sculpting.
Fueled by her success in the competition, she moved to Jacksonville and dedicated her time to sculpting portraits of African-Americans. An informal portrait of her nephew won her a fellowship to study in Paris after which she received additional grants that allowed her to travel to other European countries. When she returned to the United States, she taught in New York for a brief period of time before leaving to create a sculpture of African-Americans for the New York World Fair.
On her return, Savage found that her teaching job was no longer available and the art center was no longer funded due to World War II. With no job, Savage's popularity dropped, and she eventually passed away from cancer in 1962.
Gordon Parks
Gordon Parks, a renowned photographer, became a prominent figure in the late 1930s. Inspired by photos of migrant workers in a magazine, Parks purchased a camera and taught himself photography.
Parks joined the Farm Security Administration which was then covering racism and social conditions in the U.S. When the FSA closed, Parks became a freelance photographer; his portrayal of social issues allowed him to become the first African-American to work for Life Magazine -- the most popular magazine in the country at the time. Over the course of his life, Parks was recognized as a nationally acclaimed photographer, winning the National Medal of Arts in 1988.
His time in the art industry went beyond photography; he directed movies, wrote books, and recorded music, all of which received wide public acknowledgment. Parks passed away in 2006, but his legacy endures through the Gordon Parks Foundation which was built in his honor.
Jean-Michel Basquiat
Basquiat's interest in art was nurtured by his mother who took him to local museums in New York City. While recovering from surgery as a young boy, his mother gifted him a book on the human anatomy which inspired the style he was to develop later. After his parents divorced, Basquiat left his father's care to live on the streets, where he developed he started painting graffiti under the signature SAMO. He also sold sweatshirts and postcards featuring his art.
His first public exhibition gained him recognition and he quickly rose to fame to become one of the most celebrated artists, nationally and internationally. His success came in part due to the increased popularity of hip hop and street art, and a style known as Neo-Expressionism which represented figures in a harsh and exaggerated way. His friendship with Andy Warhol, whom he admired, led to a few collaborations. Unfortunately, his time in the industry was short-lived, as he overdosed on drugs after seven years in the spotlight.
Sources: Smithsonian, Gordon Parks Foundation, Americanart.edu, artnet.com, biography.com