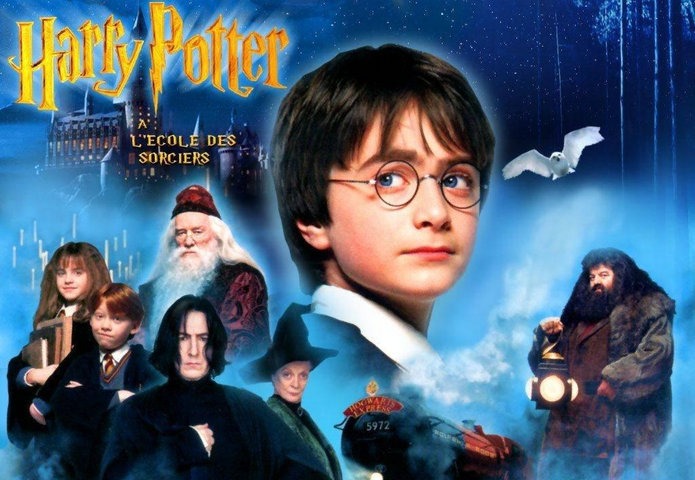 "It takes a great deal of bravery to stand up to our enemies, but just as much to stand up to our friends."
How could anyone forget the memorable line from "Harry Potter and the Philosopher's Stone"?
Twenty years ago, the book made its incredible debut in United Kingdom, home of its author J.K. Rowling. "Harry Potter and the Philosopher's Stone" skyrocketed to fame, conjuring up a whole new world for people to imagine.
This year marks Harry Potter's 20th anniversary, and fans are celebrating-- from throwing parties to revisiting the books and movies. Bloomsbury publishers have released four special editions of the Sorcerer's Stone to commemorate the event.
The Boy Who Lived
J.K. Rowling developed her idea for the popular series on a train, in 1990. Using scraps of paper, she planned out the seven books over a course of five years.
When Rowling finished her first book and submitted it to publishers, she received countless rejections. Finally, Bloomsbury Publishers accepted her book, and "Harry Potter and the Philosopher's Stone" was published in 1997. It became an instant bestseller. People queued up at bookstores and midnight launch parties were held each time a new sequel was released. The books have since sold more than 450 million copies worldwide, and have been translated into more than 60 languages.
The story follows the life of young Harry Potter, who was mistreated by his aunt, uncle, and cousin, but later discovers that he is a wizard. At Hogwarts, the wizarding school he is sent to, Harry befriends Ron Weasley and Hermione Granger. Soon, trouble brews at Hogwarts when Harry witnesses a series of unfortunate events. However, this doesn't stop him from trying to discover the culprit.
Potter Magic!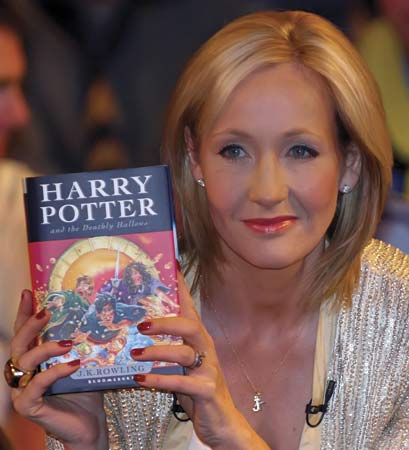 From books, the story went on to the big screen, topping the box office charts several times and grossing $2 billion! With each movie, Daniel Radcliffe truly became Harry, a gentle boy with unmatched magical powers, Rupert Grint his fiercely loyal but fumbling best friend Ron, and Emma Watson, the strong and incredibly bright Hermione.
Thanks to J.K. Rowling, Harry Potter has changed many aspects of literature and life. The books, with their many themes of selflessness and bravery, continue to inspire the same characteristics in readers.
Studies have found that Harry Potter has encouraged children to read. In a 2005 survey, 84% of teachers reported a positive impact on their students' reading skills. Furthermore, another report found that Harry Potter builds empathy and compassion in young readers. Also, many believe that Harry Potter paved the way for other popular books like "The Hunger Games" and the "Percy Jackson" series.
J.K. Rowling shared a heartwarming tweet with her fans on the anniversary-- "Twenty years ago today a world that I had lived in alone was suddenly open to others. It's been wonderful. Thank you."