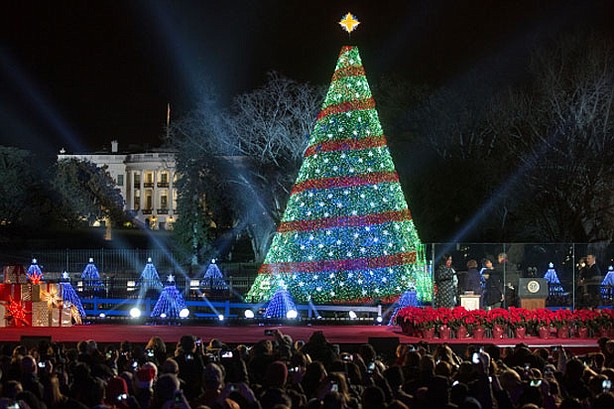 On Christmas morning, families gather around the tree in their homes to open gifts. Some attend church service on Christmas Eve and others on Christmas day. 
Christmas is a very special day for Christians, a celebration that marks the birth of their Messiah, Jesus Christ. Thousands of pilgrims and travelers gathered in the biblical city of Bethlehem in West Bank - a territory occupied by Israel. Traditional songs were played over loudspeakers and the sound of bagpipes and carolers filled Manger Square, which is believed to be the birthplace. 
In Vatican, Pope Francis delivered his Christmas message of peace and love. In a year where the world has seen much violence, and so many people have been displaced from their homes, the Pope's message was especially significant. He reminded Christians everywhere to choose love over hate, and to embrace the values of humility and simplicity. He spoke of how the world has become obsessed with gift-giving and feasting, instead of helping those less fortunate and living on the margins of society.
One of the most important symbols of Christmas these days is undoubtedly the Christmas tree. But, have you wondered how a tree became such an important tradition? 
The Saint Who Felled A Tree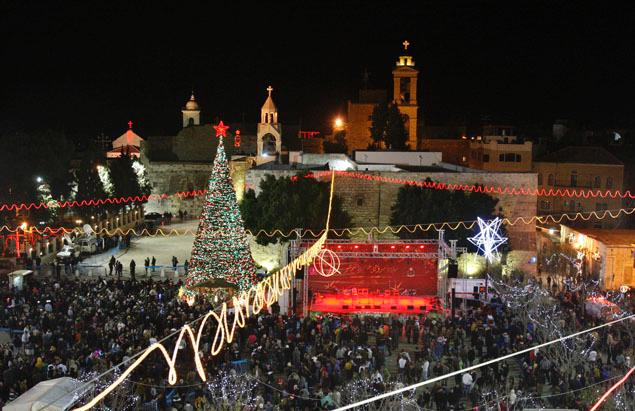 Since ancient times, people have taken evergreen plants and flowers indoors, seeing in them magical and religious significance. Greeks and Romans believed in ivy, while Celts and Scandinavians liked mistletoe. Holly, laurel, pine and firs were considered to have magical and medicinal powers by Pagans.
According to an 8th century legend, Saint Boniface - an English missionary, convinced German pagans that their Gods lacked power by felling a very revered oak tree with a single stroke of an axe. The tree destroyed everything around it, except the Saint and a few fir trees. The story goes that, convinced about the power of the Saint, those who converted to Christianity followed his advice and brought the the surviving firs indoors.
But the earliest proven record of an evergreen tree being used and decorated for Christmas - but without lights, was in the German region of Alsace in 1521. Christmas trees became a Catholic tradition only in the 19th century. In all these celebrations, evergreens have symbolized peace and immortality.
In the US, the Christmas tree tradition is attributed to Rev. Martin Luther King Jr. He is said to have been inspired by the starry heavens. He expressed his feelings to his family by bringing a fir tree into his home and attaching lighted candles to its branches. Fir signifies fire - an ancient symbol for spirit. The leaves pointing upwards symbolize heaven.
From the White House to the Rockefeller Center, and shops, restaurants and homes, a decorated Christmas tree marks this festive celebration. It spreads joy and cheer, uniting people who belong to different faiths or carry different beliefs. And the tall but simple tree, reflects the Pope's message of simplicity and humility as the signs of greatness.