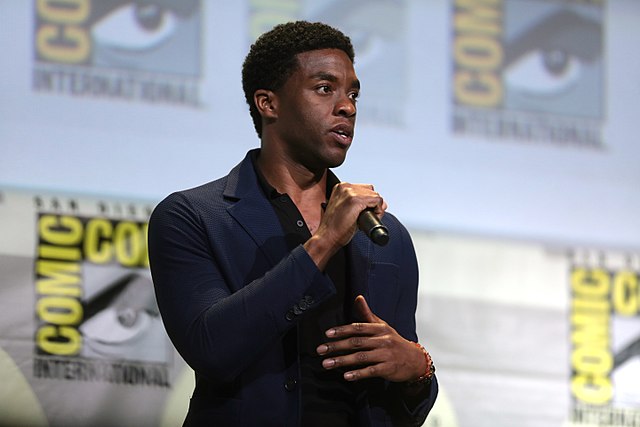 A role model for young kids, a hero within the Black and African communities, and a passionate man in the entertainment industry. Chadwick Boseman has left an undeniable legacy through the course of his life. 
On late Friday evening, August 28, Chadwick Boseman's passing was made known to the public through social media posts from his accounts. The posts stated that Boseman had lost a four-year-long battle with colon cancer. The actor was 43 years old and passed with his wife and family members by his side.
Despite having to go between surgeries and chemotherapy, Boseman continued to film, and some of his most known works were created during this period, one being Black Panther.
The Impact of Black Panther
With over $1.3 billion grossed worldwide at the box office, seven nominations at the Academy Awards, and three nominations at the Golden Globes Awards, Black Panther, released by Marvel Studios in February of 2018, is the highest-grossing film made by a Black director. 
Boseman's character, T'Challa, is the king and protector of the fictional country located in sub-Saharan Africa, Wakanda. Though he was African-American, Boseman's ancestry traces back to the Krio people and Limba people from Sierra Leone, as well as Yoruba people from Nigeria.
Prior to filming the movie, Boseman had pushed for his character to have an African accent, pinning African culture in the center of the film for the audience. Additionally, Boseman took steps to ensure that the film, as well as Africa, would not be shown through a colonial lens. 
After Black Panther's release, people in African and Black communities worldwide celebrated seeing a Black man portray a hero — someone who celebrated their own African heritage and was a respected leader. The movie serves as a reminder of how western images of Africa, ones that are filled with poverty and underdevelopment, do not define the continent.
Boseman's Lasting Legacy
In 2018, Boseman also visited children at St. Judes Children's Research, where he brought gifts and spent time with cancer patients. Boseman's diagnosis is an unfortunate reminder that cancer doesn't discriminate; it will target anyone of any age or race. This is why following his passing, the public has stressed the importance of educating society on cancer and implementing more treatment centers in Africa, where the current four cancer treatment centers are insufficient.
Furthermore, Boseman has taken on roles in films as prominent Black figures, such as Jackie Robinson in 42, Thurgood Marshall in Marshall, James Brown in Get on Up, Stormin' Norman in Da 5 Bloods, and of course, T'Challa in Black Panther.
He publicly and actively advocated for the Black Lives Matter movement. His death has been a devastating loss for the entertainment industry, and especially for people of color. However, his humanity and influence on society will not be forgotten.
Sources: BBC, CNN, NY Times, USA Today, NPR