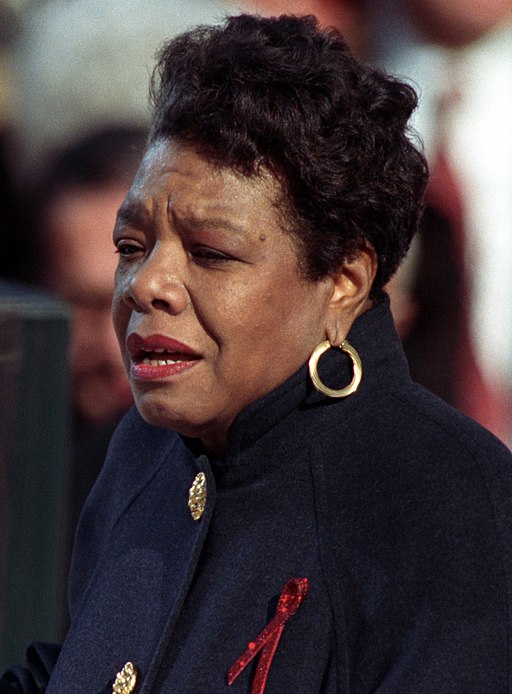 Author, poet, playwright, singer, dancer, actor, director, activist, mother, mentor. These are some of the roles Dr.Maya Angelou played in her long life spanning the years from 1928 to 2014.
Last week on May 28, the grand old lady, who had inspired generations of others, and whose works will remain a treasured legacy to the future, passed away peacefully at her residence in Winston-Salem, North Carolina, USA.
A Difficult Childhood
Marguerite Annie Johnson (nicknamed Maya) was born in St. Louis, Missouri. She had a hard childhood - her parents separated when she was a toddler, and Maya and her brother were raised by their grandmother in Arkansas.  Here, not only did Maya learn traditional values of African-American society, she also faced racial discrimination. 
It was during this traumatic period that Maya discovered in herself a love for the arts. She won a scholarship to study dance and drama at the California Labor School, San Francisco when she was 14. But she dropped out soon and became San Francisco's first African-American female cable car conductor.
Later at 16, she finished high school and soon after graduation, also became a single mother to her baby Guy. This again was a tough life, with young Maya working as a waitress and taking on other small jobs to support the two of them.
A Journey Into The Arts
Between 1954 and 1964, Maya explored different art fields – she toured Europe with an opera production, danced on television shows, recorded her first album 'Calypso Lady', participated in New York's theater scene as writer and actor, edited a weekly English newspaper in Cairo, and was a teacher-and-journalist in Ghana.
In Ghana, she met Malcolm X (an African-American human rights activist) and returned to the US with him to help him build his organization. However, his subsequent assassination led to Maya later meeting and working with Martin Luther King Jr. as a part of his civil rights movement. Again, his assassination (that too on her 40th birthday in 1968) shook Maya.
In 1969, her first-of-seven and most popular autobiographical book was published, titled 'I Know Why The Caged Bird Sings'. This became an international bestseller, even though detailed descriptions of her childhood tragedies led to the book being banned in some schools and universities. Her 1972 script named Georgia (later made into a movie) was nominated for the Pulitzer Prize. She was also a visiting professor at many colleges and universities.
Dr.Angelou may have never formally attended college, but she has been gifted over 50 honorary degrees from across the world for her works, that also include several soul-stirring poems. She was even asked by then President Bill Clinton to recite her composition, 'On the Pulse of the Morning' for his inauguration ceremony in 1993.
In addition, she has received numerous awards, the more recent ones (apart from 3 Grammy's) being the Medal of Freedom from President Barack Obama in 2011, the Lincoln Medal in 2008 and the Presidential Medal of Arts in 2000. Even today, Maya Angelou remains one of the most influential writers and poets ever, with thousands of her admirers and readers sharing her inspiring writing across different platforms.
Have you read any of her works? 
Source Mayaangelou.com