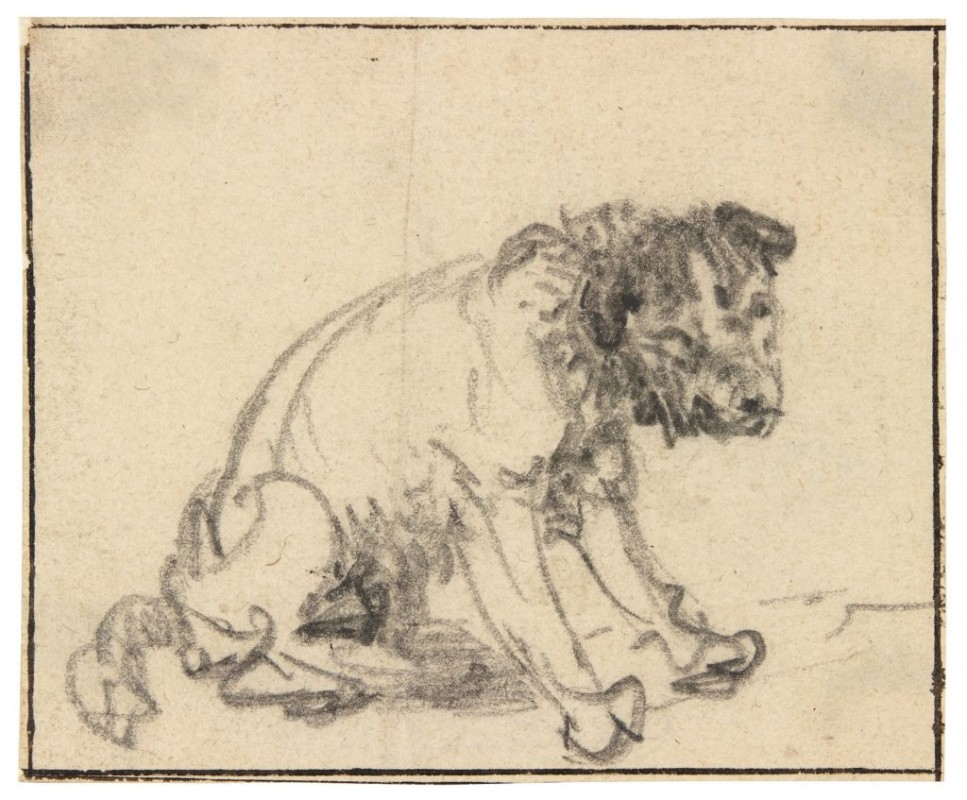 For almost 250 years, a chalk drawing of a dog was labeled as the work of Johann Melchior Roos. Now, it has been credited to the famous Dutch artist Rembrandt van Rijn.
The image, titled "The Braunschweig Terrier" dates back to around 1637 and has been at the Herzog Anton Ulrich Museum in Braunschweig, Germany since 1770. The museum's curator of prints and drawings, Professor Thomas Doring, first became aware of this error about two years ago.
The unique techniques used in the drawing helped Doring make his discovery. To confirm his theory, Doring visited Amsterdam, Vienna, and Paris to study Rembrandt's drawing and confide in experts. Three experts unanimously decided that the drawing was masterfully crafted by Rembrandt himself. "The Braunschweig Terrier," now with the correct artist's name, will be reinstated at the Herzog Anton Ulrich Museum in April.  
Early Years
Rembrandt van Rijn was born on July 15, 1606, in Leiden, Netherlands. He was born to parents who valued education. Soon enough, he was enrolled in the Latin School.
At the age of 14, Rembrandt started attending the University of Leiden but came to the realization he had no passion for what he was learning. He left the university to study art with Jacob van Swanenburch and then Pieter Lastman. They taught him everything he possibly needed to know and at the young age of 22, he started teaching students of his own.
In 1631, Rembrandt moved to Amsterdam and in 1634 married Saskia van Uylenburgh, the cousin of a successful art dealer. This brought him in contact with wealthy patrons who commissioned portraits and gave him business. The studio Rembrandt created was full of students at all skill levels due to his expertise.
Persisting Despite Tragedy
Early in his career, Rembrandt painted many portraits but as time went on, his specialty became biblical and mythological art. He sketched, used ink, and painted historical pieces with extreme detail and talent. His attention to light and dark as well as contour and form were exceptional.
While living in Amsterdam, Rembrandt made most of his masterpieces in a townhome that brought much tragedy. His beloved wife and three children all passed away while living in that house. He soon remarried and had four more children. Only the last child survived. Throughout the despair, Rembrandt's artistic abilities only increased. He was not affected by the tragedy around him and he continued to create one masterpiece after another.
Undoubtedly, one of Rembrandt's most famous pieces is 'The Night Watch', a portrait of a group of militiamen, depicting the company of Captain Frans Banning Cocq and his lieutenant. On October  4, 1669, Rembrandt died in Amsterdam but his masterpieces are far from forgotten today.