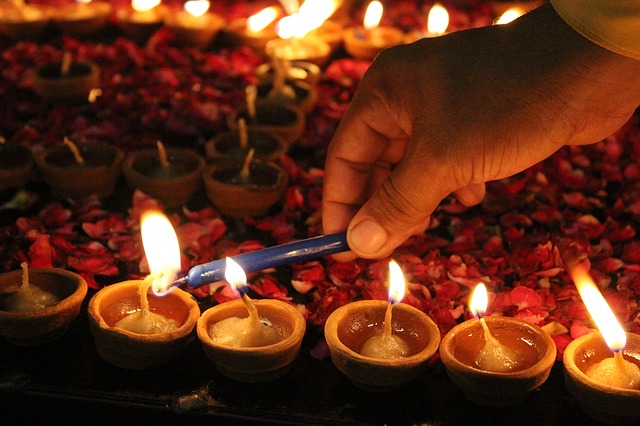 Glowing lights, sparkling fireworks, colorful dresses, mouth-watering sweets -- India's festival of light is a treat for the senses!
Diwali, as the festival is known, is celebrated each year in October or November according to the lunar calendar. This year, Diwali falls on November 14. 
Much like the Christmas season drives up sales in stores, India's Diwali is a blessing for shopkeepers. Shops are packed with customers buying new clothes, gold jewelry, gifts for friends and co-workers, and decorations for their homes. 
Many Reasons To Celebrate
Diwali gets its name from the word "Deepavali" meaning a "row of lamps" and refers to the oil lamps that people light up along the walls of their homes.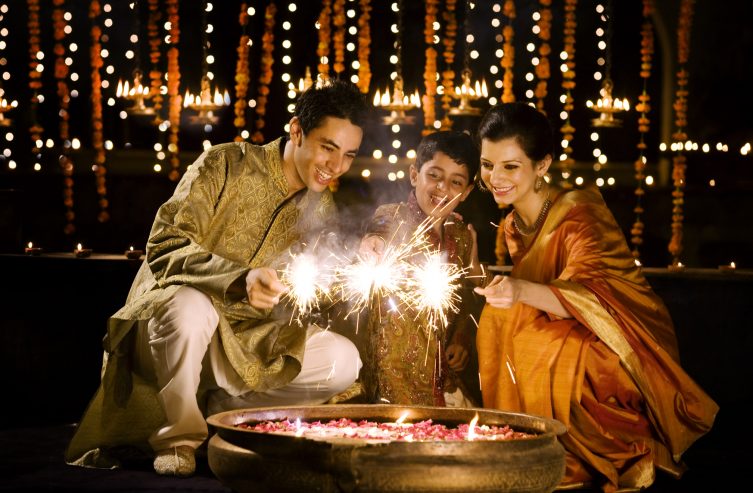 India is home to Hindus (the largest religious group) as well as people from other religious faiths such as Sikhism, Jainism, and Buddhism. Each religion and region in India has its own reasons for celebrating this festival.
For Hindus in north India, Diwali celebrates the victory of Rama, a mythological king, whose wife was kidnapped by the evil king, Ravana. After defeating Ravana, Rama was welcomed back to his kingdom by his people who lit up the city with oil lamps. This is where the practice of lighting rows of lamps comes from.
In South India, Hindus celebrate the victory of Krishna, the God of love, over another evil demon. For Jains, Diwali marks the spiritual awakening of Mahavir, the founder of the religion.
Despite these differences, everyone comes together to celebrate. The festival is celebrated over five days. On the first two days, people clean and decorate their homes and buy new clothes. On the third day, they light rows of lamps, create colorful art patterns in their house called rangolis, wear new clothes, and light large firework displays. Gifts are exchanged between families and friends, and many sweet and savory foods are consumed during the five-day festival. 
A Boon For Shopkeepers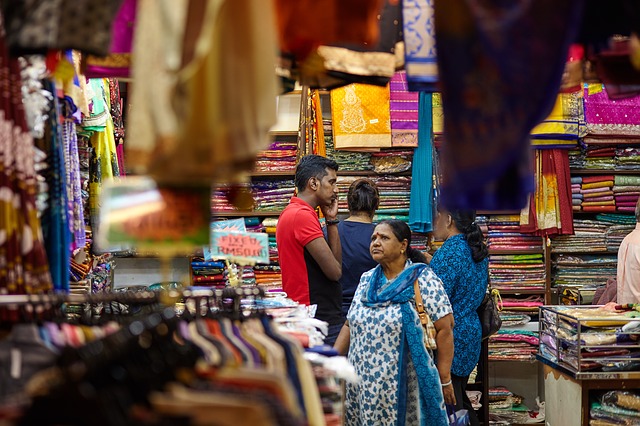 Diwali is also an occasion to honor the Hindu goddess of wealth and prosperity. People leave their windows open to allow her to enter their homes. Bookkeepers and business owners close their past year's account books and ledgers and open new ones for the coming year. 
For shopkeepers, the Diwali season usually accounts for 35%-40% of all yearly sales of consumer items because people purchase new clothes and jewelry. However, India's economy has been on a decline lately due to drops in exports, investments, and consumption of goods. Many retailers are expressing concerns over slower-than-usual sales. 
Despite the sales blues, Diwali is about celebrating the good things in life with family, friends, food, and fireworks. Happy Diwali!
Sources: Britannica, Economic Times, Quartz