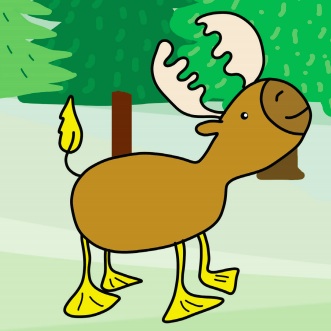 We're happy to have had the chance to interview Emma Young, an author from Australia who recently published her first picture book, Bruce the Mogoose.
Read on to learn more about what it takes to write a picture book and for some tips for aspiring writers!
How is writing for young children different? 
Writing a book for children is much different from writing for an audience of young adults/ adults. 
When developing an idea for a children's picture book, it is important to focus on how the pictures will tell the story just as much as the writing. Using simple language is an important element in creating the text, whilst also ensuring that bigger words are also incorporated to help in developing children's vocabulary.
A similarity between writing for children and adults is developing characters in which the reader can feel a sense of connection. Children's literature doesn't necessarily have to have a major storyline, it is more important for the reader to make simple associations between words and illustrations, rather than focusing on major plotlines such as those of young adult texts. 
How do you come up with ideas for a storyline? 
Ideas for stories come and go. Some ideas will be better than others and you start thinking about how you could develop them further. I always liked the idea of a story about an animal that was a cross between two types of animals (Moose and Goose). I also wanted the key theme of the book to be about acceptance and knowing that it's ok to be different and to always be yourself. The idea of individualism is a big aspect of the book. The concept of moose and goose worked well, as I wanted the text to be rhyming. 
How long does it take to write a children's story? 
As I only wanted the text to be around 500 words, it didn't take a huge amount of time to get the initial ideas down.
I actually didn't have the full story in mind when I was writing as I found it difficult to find words that rhymed, hence I wrote down ideas as they came. In saying that, this certainly wouldn't apply to all writers. Most writers would have a clear idea of the storyline before writing. 
The writing process can be very frustrating and some ideas will be no good, but you shouldn't become disheartened because new ideas will always come again. 
After reading and rereading the text many many times (to the point of becoming so sick of it), I was continually making small adjustments, particularly to make the flow of the rhyming better. I sent my draft to friends with young children, family members, elementary school teachers, and preschool teachers to obtain feedback and check for any editing that was required. After getting feedback from all these people, I made small changes to my work to ensure I was finally happy with it. 
How do you work with an illustrator?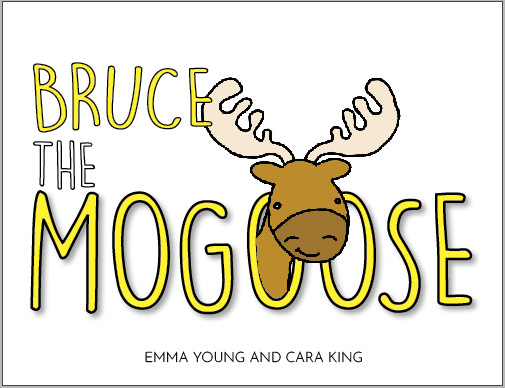 I found an illustrator by researching local illustrators online. I wanted to work with someone with experience in creating children's illustrations. I initially had the idea that I wanted the illustrations to be bright, bold, and simple, hence I researched illustrators who had previous work with this style.
The illustrator used the text to develop the profile of the characters. I left it in her hands to use her artistic expression to tell the story through the illustrations. My illustrator- Cara, would send me drafts of each of the characters and we could then work together in further developing visual characteristics. 
What happens after publishing? 
After publishing, the hard part comes in. I decided to self-publish, which is a very different pathway to traditional publishing. In traditional publishing, a publishing company will do all the marketing for you.
I wanted to self-publish because I wanted to take control of all marketing and promotion of my book on my own. As my book has only just been published, I am still in the early stages of promoting my book. I have done this through creating a website, social media pages, running a competition, advertising campaigns, and also going to libraries and local bookstores to promote the book. 
Any tips for aspiring writers?
One of the best ways to become a better writer is to read. Read, read, read! See what other successful authors have written. Find a style of writing that you like to read and try to mimic what you like about it in your own writing. 
As an aspiring writer, the best advice I can give is to keep persisting. Even when you are stuck for ideas, just remember that all writers get writer's block! Don't expect that everything you write will be an award-winning piece that is as successful as Harry Potter. Everyone has to start somewhere and the most important thing is to enjoy the journey.