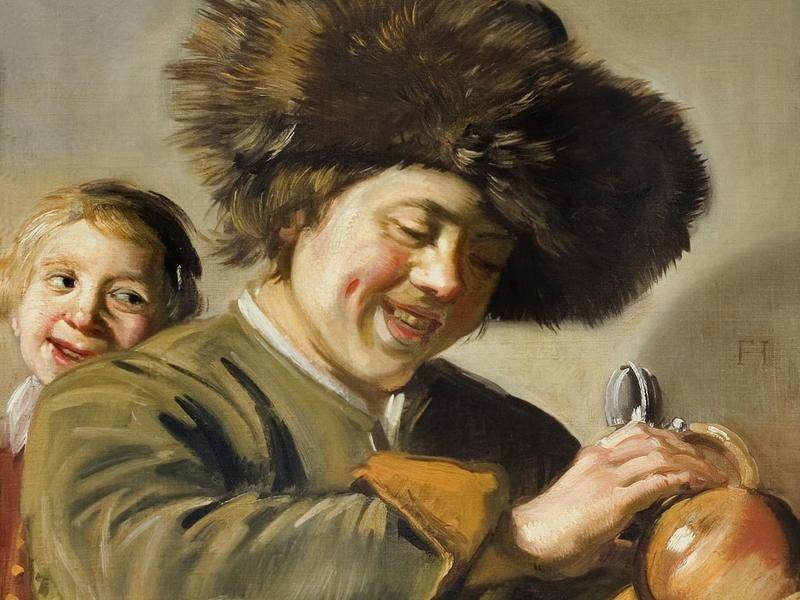 How would you feel if someone stole the Mona Lisa? Shocked? Worried? What if it happened a second time? … a third time? 
While the Mona Lisa remains perfectly safe and sound, Dutch police face a different problem with another renowned painting. Thieves once again have carted away the celebrated Dutch artist Frans Hals' delightful painting, Two Laughing Boys. And authorities are less than amused.
The painting, worth €15m ($18m) was stolen in 1988, recovered three years later, but stolen again for six months in 2011. Unfortunately, this piece was also the second painting swiped from a Dutch museum when closed due to COVID-19.
What makes Frans Hals's painting so desired? Let us learn more about the artist and why people admire his works thousands of years after his passing.
The Life of Frans Hals 
Hals was born around 1580, at the beginning of the Dutch Golden Age (1581-1672) when trade, science, military, and art flourished. This period produced many acclaimed artists such as Rembrandt, Vermeer, and Hals himself. And while he was still very young, his family moved to Haarlem, an artist hotspot. With all these artistic influences around him, it is no wonder that Hals became a painter. 
Hals joined a painting guild in 1610 and painted formal portraits in 1617 when he was just thirty years old. During this time, Hals painted his career breakthrough: ten large group portraits, titled The Banquet of the Officers of the St George Militia Company. These famous portraits are one of many displayed in the Frans Hals Museum in Haarlem. 
While a respected painter, like many artists of that time, Hals struggled: his wife and two of his children died in 1616. He remarried in 1617 and had eleven more children. Because of his family size and low wages of Dutch portrait artists, he also struggled financially, especially in his later years. 
Hals passed away in 1666 in Haarlem, but his legacy still lives on through his acclaimed paintings.
A Painting Master
Today, what distinguishes Hals from other artists at the time was his ability to give his portraits a sense of individuality. His paintings stand out for their lively nature, colorful palettes, and bold brushwork.
His themes often revolve around daily life or individuals having a good time. For example, in Two Laughing Boys, the two merry boys drink beer while sharing a chuckle. Hals' talent lies in painting realistic expressions and unique characters. One can see the defined personalities of his famous portraits. The Gypsy Girl depicts a red-faced woman grinning playfully at the painting's viewers. And in The Laughing Cavalier, a dignified gentleman smiles faintly as if mildly amused.
Ultimately, Hals defines his work by giving them colorful characteristics. The different expressions and personal touches on each portrait make his art feel more alive. His timeless, lively paintings are undoubtedly why art aficionados flock to Hals' museum pieces.
Everyone should be able to enjoy Hals's paintings, which is currently impossible for Two Laughing Boys. Police are calling in forensic teams and art theft specialists to solve the case of the missing painting. No doubt, the public will pitch in to support this third art hunt. Hopefully, police will once again recover the painting—for good—ending its remarkable three-times stolen streak.
Sources: Guardian, Al Jazeera, DW, Metmuseum, Britanica, frans-hols.org