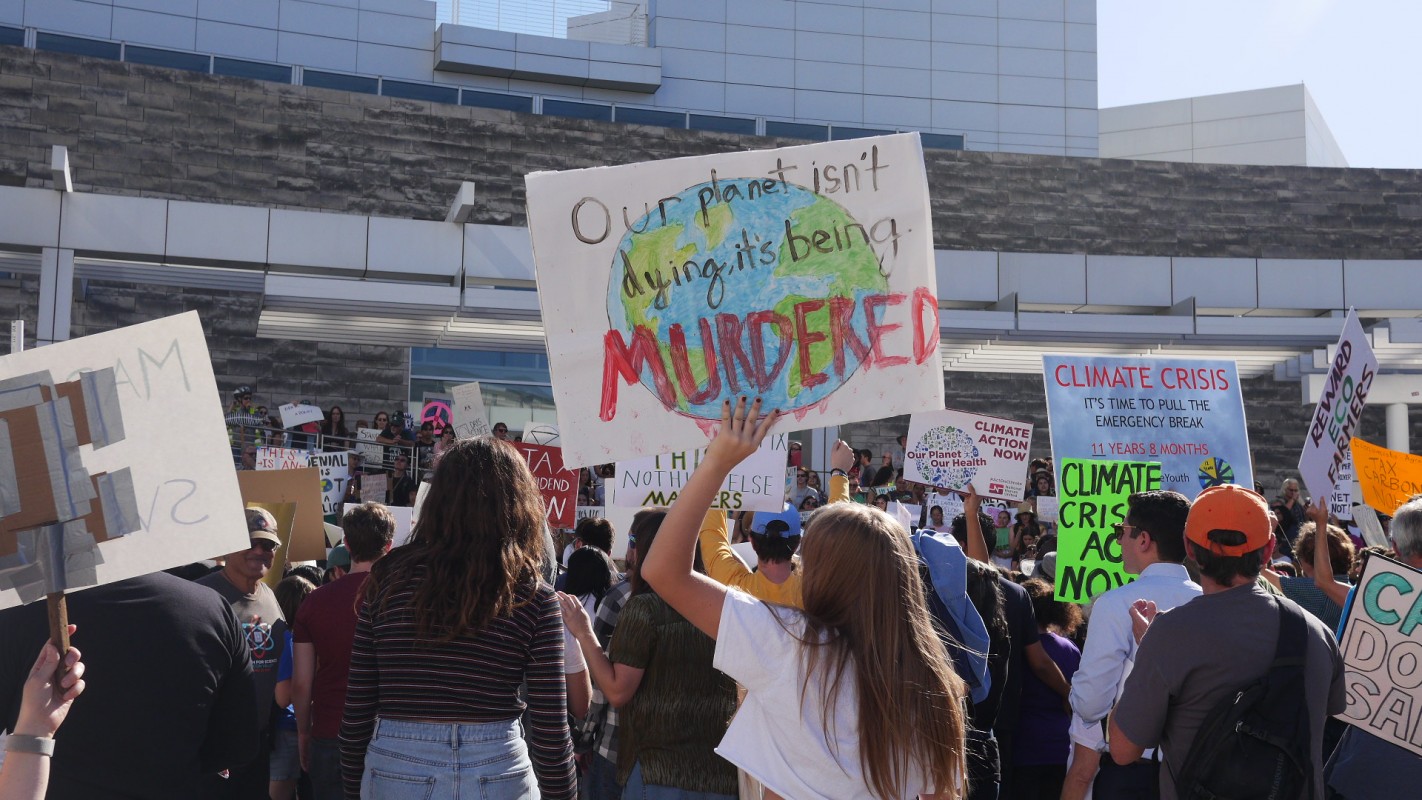 Greta Thunberg, Malala Yousafzai, Emma Gonzalez. In recent years, these teenagers have taken the world by storm, speaking out for what they believe in and proving that young people can change the world.
Now, a new non-profit is looking for extraordinary teenagers like these to build a better world and become the leaders of tomorrow.
Rise is a program created by ex-Google CEO Eric Schmidt and his wife Wendy, in collaboration with Rhodes Trust. Their aim is to identify 15 to 17-year olds from around the globe and give them opportunities and resources to help them improve the world. Rise is looking for teenagers with "brilliance, integrity, empathy, perseverance, and calling." 
How Does Rise Work?
Schmidt believes that the signs of exceptionalism in children appear around the ages of 15-16 according to studies. 
To apply, participants have to download an app called Hello World - Rise. For the next eight months, participants will upload videos of themselves and work on the Rise Challenge, a two-month project on anything they are passionate about. This can range from starting a business to conducting scientific research. Five hundred finalists will be selected for an interview and 100 of these young people will be declared winners by summer 2021!
The 100 winners will get many benefits for the rest of their lives. They will get career mentorship and financial aid for university and internships, as well as a chance to compete for funding for a social enterprise. Other benefits are a technology package and online courses. Winners will also take part in a residential summit where they will learn leadership and service, explore careers, and be a part of a global community of leaders.
Why Youth?
The Rise team believes teenagers can be very effective agents of change. They can pursue and address issues that they are deeply passionate about such as climate change and make a difference in this world. In fact, the founders of Rise drew inspiration from Greta Thunberg and Malala Yousafzai. Many young activists have shown that they can initiate change despite their age. Let's take a look at some examples.
Emma Gonzalez: After the Marjory Stoneman Douglas High School shooting in 2018, Gonazalez co-founded the group Never Again MSD and advocated for gun control. She gave a speech at the March for Our Lives, inspiring many and leading to the Marjory Stoneman Douglas High School Public Safety Act.
Jack Andraka: Andraka was only 15 years old when he created a fast and cheap way to detect pancreatic cancer. He came up with the idea while reading an article on nanotubes and listening to his teacher talk about antibodies. After contacting 200 researchers (and getting rejected from 199), he invented the test and won first place at the 2012 Intel International Science and Engineering Fair.
Boyan Slat: The Great Pacific Garbage Patch is an area in the Pacific Ocean with large amounts of plastic debris. Slat decided to do something about this growing plastic issue. At age 16, he founded the Ocean Cleanup, a project working on cleaning the Garbage Patch. They successfully built a huge floating boom that traps and picks up plastic from the ocean.
Do you want to make a difference too? If so, consider applying to Rise. But most importantly, remember that you can change the world from anywhere and at any age.
Sources: BBC, Guardian, National Geographic, risefortheworld.org