Throughout history, women have faced inequality and injustice. Though women's contributions to society have been many and crucial to the way our world is today, a majority of history books don't credit them.
In the past, women were not able to work, forced to conform to gender roles, and not allowed to vote. Today, those hardships and problems are still there. There are reports of infanticide in China and India. The rights of women with regard to voting, education, and divorce are still not established in other countries. And even in the West, women are paid only 80% of what men receive for the same work. 
The lack of rights for women is an important issue in our world today. Both International Women's Day and Women's History Month are celebrated in March each year.
Their Origin
International Women's Day was first observed on February 28, 1909, in the US to mark the one-year anniversary of the New York Garment Worker's strike against unfair working conditions. A year later, at a socialist party meeting in Denmark, the idea of an International Women's Day was circulated. Women used the opportunity to protest wars and fight for women's suffrage.
It was the Women's Day protest of 1917 that triggered the revolution responsible for bringing down the Russian empire. After the Russian Revolution, Women's Day came to be celebrated as a communist or socialist holiday. As a result, it was not especially embraced as a holiday in the United States. In 1975, the United Nations officially declared March 8 as International Women's Day.
In 1978, Women's History Week was first celebrated in the US. A parade and celebrations hosted by various local schools in Sonoma Valley, California spurred an uprising of events across the nation. Finally, President Jimmy Carter established it as Women's History week in 1980. Eventually, the week expanded into Women's History Month and was recognized by the Congress.
Continuing the Movement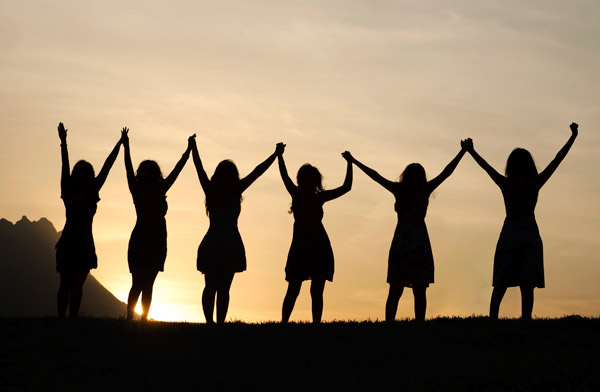 Both these holidays are meant to celebrate the contributions women have made to society, whether it be social, economic, cultural, or political. Every year, a theme is chosen for the two holidays.
Each year, a theme is selected as a focus and goal for the coming year, and 2019's theme is #BalanceForBetter. This year's theme aims to support growth towards achieving gender parity so that women receive equal pay and have equal representation in workplaces, boardrooms and in the government. 
It's important to continue fighting for women's rights, and hopefully, one day we will see a more equal and welcoming society that honors and respects every individual. 
Sources: UN, NYT, Guardian