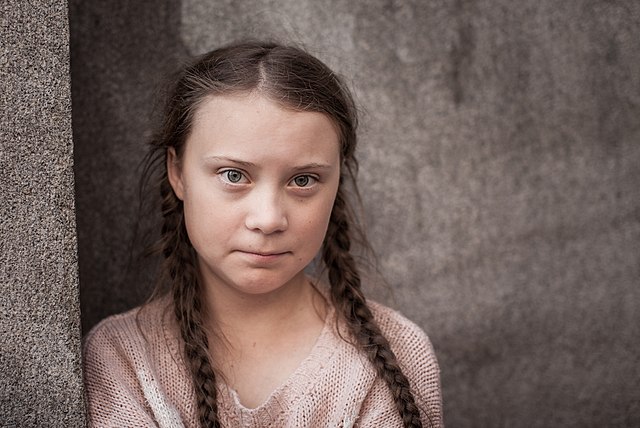 On August 28, 16-year-old Swedish climate activist Greta Thunberg arrived in New York harbor after a 15-day journey by solar-powered boat. She will be speaking on September 23 at the United Nations (UN) Climate Change Summit.
Greta, who believes that the government isn't doing enough about climate change, started protesting outside the Swedish parliament in 2018. In the same year, Greta gave a speech at the United Nations Climate Change Conference in Katowice, Poland, where she said, "We cannot solve the crisis without treating it as a crisis. You say you love your children above all else, and yet you're stealing their future in front of their very eyes."
She was also the inspiration for the movement Fridays for Future, where thousands of students around the world went on strike and did not show up to school to fight for climate justice. And on Friday, September 13, Greta attended a climate change protest outside the White House with other young activists.
Meanwhile, in an effort to reduce her carbon footprint, Greta does not take flights, instead traveling to New York by a zero-emission racing yacht. She managed to convince her mother, a Swedish opera singer, to stop flying too!
What Is Carbon Footprint?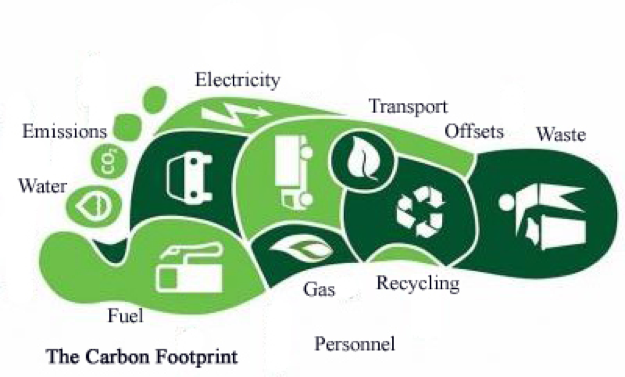 A carbon footprint is the amount of carbon dioxide (CO2) that a person or entity produces, represented in tons. The burning of fossil fuels to produce electricity is the single largest and direct cause for CO2 emissions.
Indirectly, buying a product can also contribute to one's carbon footprint, as energy needs to be expended in order to create and ship the product. Transportation makes up 33 percent of all CO2 emissions in the United States. Ways to reduce your individual carbon footprint would be to walk or ride a bicycle, take public transport, or drive a fuel-efficient vehicle. Home energy use makes up 21 percent of all CO2 emissions in the United States. Using energy-efficient appliances, lights, and energy sources as well as keeping the thermostat at moderate temperatures can also help to reduce your carbon footprint.
However, efforts to reduce individual carbon footprints alone will not be able to bring greenhouse gas amounts to safe levels. Considerable government regulation and less reliance on fossil fuels by energy, transportation, and manufacturing industries need to be accomplished in order to make this happen.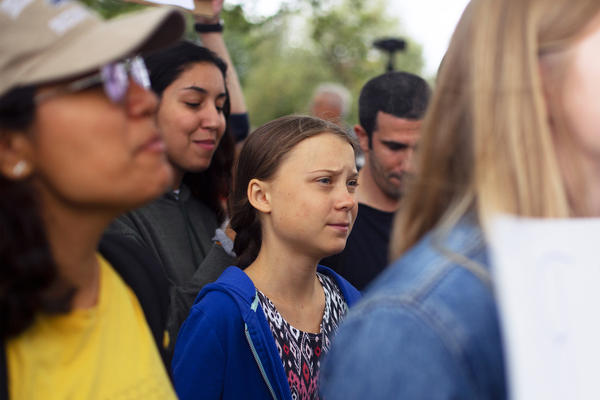 And that is what Greta Thunberg and other activists like her are fighting for. On September 20, people worldwide will participate in the Global Climate Strike, where they will come out to the streets to gain government attention and fight for climate justice and "an end to the age of fossil fuels".
The New York Climate Summit
Meanwhile, a three-day climate summit (September 21-23) is being organized by U.N Secretary-General, Antonio Guterres, to coincide with the annual U.N General Assembly meeting in New York.
While this meeting will not replace the annual climate summit to be held in Chile later this year, the goal is to urge governments to start putting together concrete plans to address climate change. Guterres urged countries to 'bring plans, not speeches' about how they plan to reduce greenhouse gas emissions by 2030 including banning new coal plants by 2020 and eventually getting to net-zero emissions by 2050.
Sources: Time, NYTimes, Britannica, Howstuffworks, Global Climate Strike, United Nations