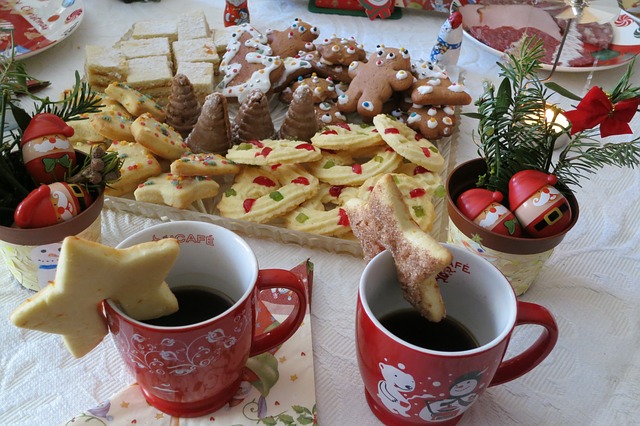 Christmas, Hanukkah, Kwanzaa -- the last week of December is a time for festivities, meeting families and friends, and celebrating the many blessings in each of our lives.
Dec 25: Christmas
Christmas is a very special day for Christians who celebrate the birth of their Messiah, Jesus Christ.
Thousands of pilgrims and travelers gathered in the city of Bethlehem in the West Bank, a territory occupied by Israel. Traditional songs were played over loudspeakers and the sound of bagpipes and carolers filled Manger Square, believed to be Jesus's birthplace. 
At the Vatican, Pope Francis delivered his Christmas message of peace and love. He prayed for the resolution of crises in Syria, Lebanon, and Venezuela, and urged people to open their hearts to migrants and refugees who make perilous journeys in search of a life of dignity. 
Each country has its unique (and quirky) Christmas tradition, with children in Mexico dressing up as Joseph and Mary and leading a procession, to Norwegians hiding broomsticks so that witches cannot fly, and Japanese feasting on fried chicken at KFC!
Dec 22-30: Hanukkah
Jews around the world are celebrating the eight-day festival of Hanukkah which began on Dec 22 this year.
This festival commemorates the return of the Holy Temple to Jews in Jerusalem, the capital of Israel, during the second century BC. The Temple had been seized by the Syrian-Greek king Antiochus and converted into a shrine for the Greek god Zeus. Antiochus had ordered all Jews to worship Greek gods and made practicing Judaism punishable by death.
The festival involves the ceremonial lighting of the menorah (candle), feasting on potato pancakes and doughnuts, and exchanging gifts. A new candle is lit each night of the festival for eight days, and the ninth candle stays lit. 
Dec 26-Jan 1: Kwanzaa
Kwanzaa began as a festival to celebrate African-American culture. It was created by Maulana Karenga, a U.S professor and author in 1966 to bring together the African-American community after the 1965 riots in Los Angeles, CA. It has since grown into a worldwide celebration.
Dr. Karenga established seven core principles of Kwanzaa namely unity, self-determination, community, purpose, faith, creativity, and working together. Each day, after discussing the principle, a candle is lit on a stand known as the kinara. The festivities include dancing, singing, gift exchange, and a feast on the last day which falls on the New Year.  
Today, regardless of race or culture, people around the world celebrate this festive time of the year with families and friends. 
Sources: Britannica, NYTimes, DW.com, Independent.co.uk