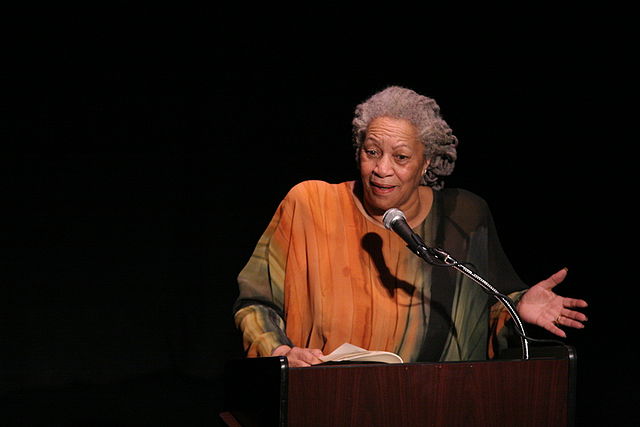 On August 5th, celebrated author Toni Morrison passed away at the age of 88.
A beautiful storyteller, Morrison wrote eye-opening stories featuring African American characters. Besides folklore and tragedy, but she also spun supernatural elements into the plot as well.
Recently, Morrison's hometown of Lorain, Ohio, designated February 18 - her birthday, as Toni Morrison day in her honor. 
Early Personal History
Born Chloe Ardelia Wofford in 1931, Toni Morrison grew up with a love for literature. As a young child, she lived in integrated neighborhoods and did not fully realize the extent of racial prejudices until she was in her teen years.
Morrison graduated from Howard University before continuing on to earn her Masters from the prestigious Cornell university. She taught at a university in Houston, Texas for two years. She met her husband, Harold Morrison, in the city and the two married in 1958. While she was pregnant with her second child, the couple divorced. 
Career in Storytelling 
Morrison eventually became the first black woman senior editor of the fiction department at the Random House publishing company. Here, she helped tell black stories by working on projects documenting experiences. These projects included The Black Book (1999) which was a collection of photographs, newspaper articles, letters, etc. assembled from roughly three centuries.
While leading a demanding life, Morrison woke before dawn to write. She brought a short story about a black girl who longed to have blue eyes to an informal writers group which later became her first novel in 1970, titled The Bluest Eye. Despite glowing critic reviews, the book did not do particularly well in terms of sales until it was added to a popular reading list from New York. 
Her third book, Song of Solomon became the first main selection of the Book of the Month Club written by a black writer since 1940. 
A Glittering Legacy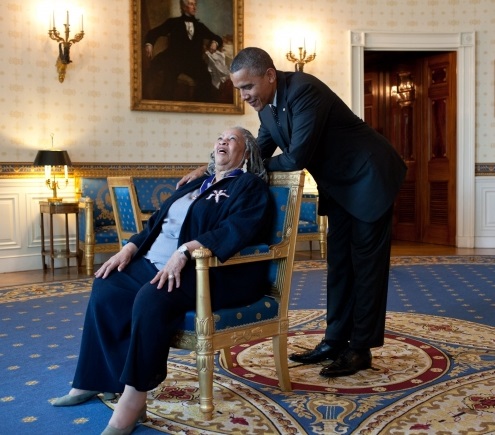 The rest of her career glitters with dozens of awards and nominations, including a Nobel Prize and Pulitzer Prize for her most famous work, Beloved. The novel is inspired by the true story of a slave who attempts to kill her children before they are caught be slaveholders rather than live to see them become slaves. The woman then is haunted by the spirit of her dead child years later.
This novel is most often regarded as Toni Morrison's best work, and was later adapted into a film. She also received the Presidential Medal of Freedom from Barack Obama in 2012. This is the highest honor any citizen can receive from the President.
The later years of her career saw her exploring different genres such as children's books, nonfiction, and opera. Morrison eventually returned to teaching humanities and African American history at Princeton University. 
Toni Morrison had been a major contemporary voice in African American literature. She had also commented on politics from the impeachment of Bill Clinton to the inauguration of Donald Trump. Morrison was a strong voice of reality that people were eager to listen to, and it is heartbreaking to see a true storyteller pass away.
Sources: NYTimes, Washington Post, Biography, Gradesaver.com