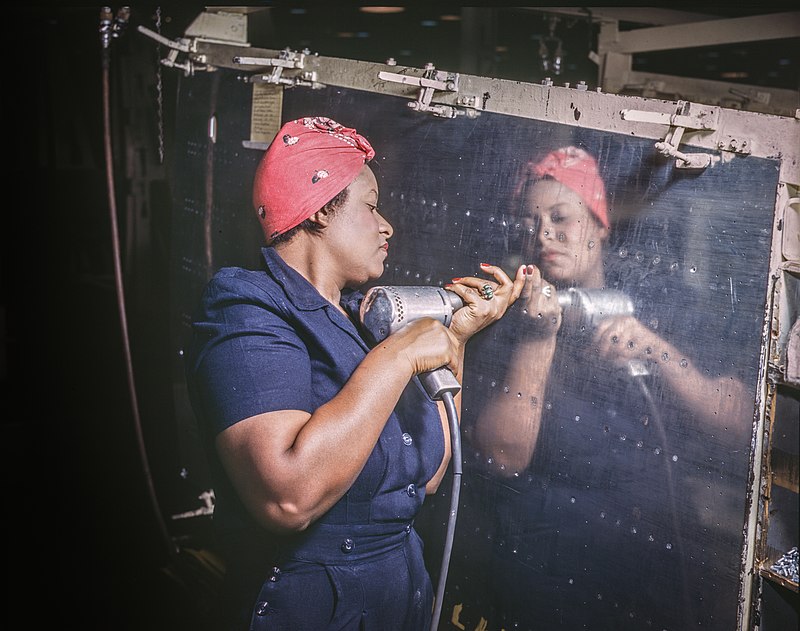 Rosalind P. Walter, the woman who inspired Redd Evans and John Jacob Loeb's song "Rosie the Riveter,'' died peacefully on Wednesday, March 4th, at her home in Manhattan.
Her name inspired the iconic "We Can Do It!" poster of the working woman with her hair wrapped in a red bandana, one arm flexed.
This poster, with other propaganda drawings, called women to support the war effort through their labor during World War 2. 
Who Was Rosalind P. Walter?
Ms. Walter was born to a wealthy family based in Long Island, New York and grew up at her family estate in Fairfield, Connecticut.
After graduating from the Ethel Walker School, a boarding school for upper-class females, she was recruited at the Vought Air Company as an assembly line worker. 
At the time, the Pearl Harbour attack had drawn the United States into World War II against Italy, Germany, and Japan. With American men sent out of factories and onto the battlefield, millions of courageous women rushed to take over jobs, assembling planes, munition, and warships. 
Although she was from a comfortable background, Ms. Walter proudly joined the war effort, driving in rivets to fasten together fighter planes.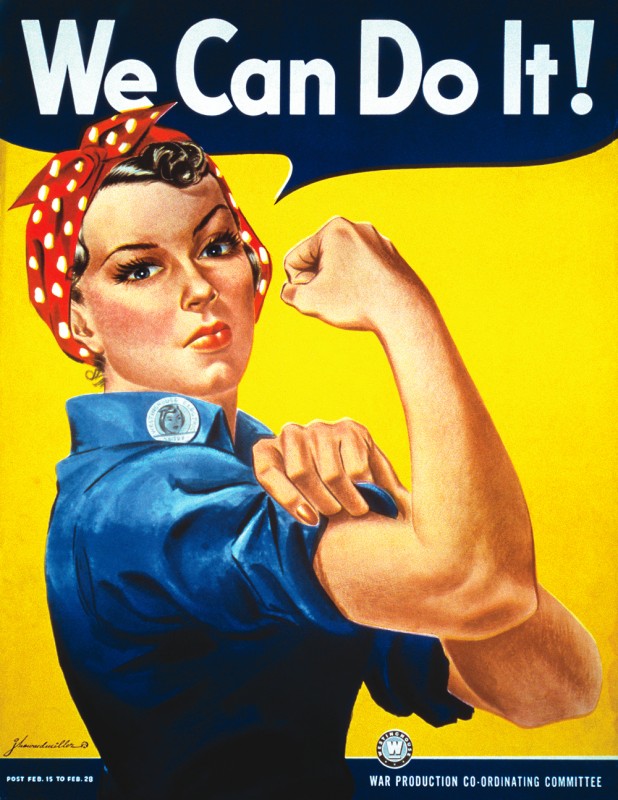 After World War 2
After the war, she worked as a nurse's aide in Manhattan and married her first husband, Henry S. Thompson, with whom she had a son, who was named after his father. 
In the next few decades, Ms. Walter used her wealth to support PBS, helping programs like "Nature", "American Masters", and "PBS NewsHour." She was also the largest single supporter of WNET in New York, financing 67 shows or series.
Since the war had taken away the opportunity to go to college for many, including herself, Ms. Walter was a fierce advocate for public television and media. She believed in the power of educational programs and documentaries. 
With her second husband, Henry Glendon Walter Jr., she donated to the American Museum of Natural History, Long Island University, Pierpont Morgan Library, and many other educational programs through what is now known as the Rosalind P. Walter Foundation. 
Rosie's Legacy
Ms. Walter's name and dedication to her country during a time of chaos inspired a patriotic song that highlighted the hard work and capability of millions of other women. The song coined these strong female workers as "Rosies," many of whom inspired propaganda posters, including the beloved Rosie the Riveter poster. 
The bold images of working women not only gathered more women to support the war effort, but the name and image of "Rosies" persists as a symbol of female strength and empowerment. Rosalind P. Walter's life work serves as just one excellent example. 
Sources: New York Times, AJC