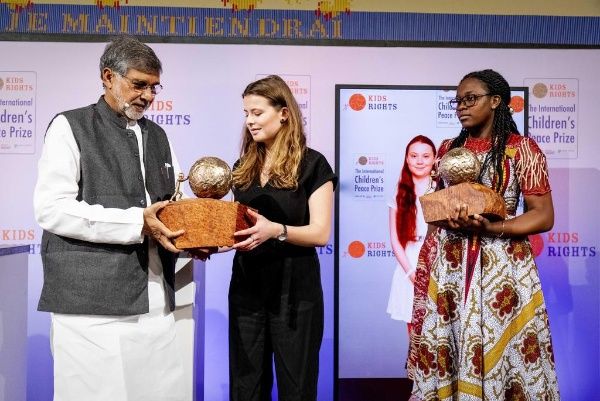 Malala Yousafzai is the youngest to ever win the Nobel Peace Prize. She made world history in 2014 when she was jointly awarded the prize at the age of 17. She was a teenager then — a child. And yet, she's not the only internationally recognized child activist.
Recently, Divina Maloum (15 years old) and Greta Thunberg (16) were both awarded the 2019 International Children's Peace Prize on November 20, Universal Children's Day.
Maloum, of Cameroon, earned the prize for promoting children's rights amidst violence from extremist armed groups. Thunberg, of Sweden, earned the prize for her work against climate change. 
What Is The Peace Prize?
The annual International Children's Peace Prize began in 2005 in order to recognize the children who fight for child rights.
This prize was created by KidsRights, an organization supporting child advocates and child welfare. Aside from a "Nkosi" trophy showing a figure pushing an orb — symbolizing children's potential to set the world in motion — KidsRights also gives its winners a study grant, an international platform to speak out, and a $110,000 USD investment towards projects related to their cause. 
Greta Thunberg
Greta Thunberg, who was on a ship bound for the UN Climate Change Conference in Madrid, couldn't attend the ceremony. Nevertheless, she sent a statement of her profound gratitude. German climate activist Luisa-Marie Neubauer picked up the award, on Greta's behalf. 
Greta is an international climate change activist who encourages children to unite and challenge governments around the globe to act on the environmental crisis. She first became aware of the impact of climate change when she heard about wildfires in Sweden's Arctic region. She lost her desire for eating and became increasingly lonely until she decided to channel her depression into ways she could make her voice heard.
Greta started protesting outside the Swedish Parliament every day during school hours with her black-and-white sign "school strike for the climate." She stopped eating meat, flying, and buying unnecessary things. Her slogans, #FridaysForFuture, and #ClimateStrike went viral on Instagram and Twitter, inspiring other student activists to take action.
Today, Greta has spoken at conferences and is known for her direct way of calling out adults and leaders for not taking action and robbing children of their future. 
Divina Maloum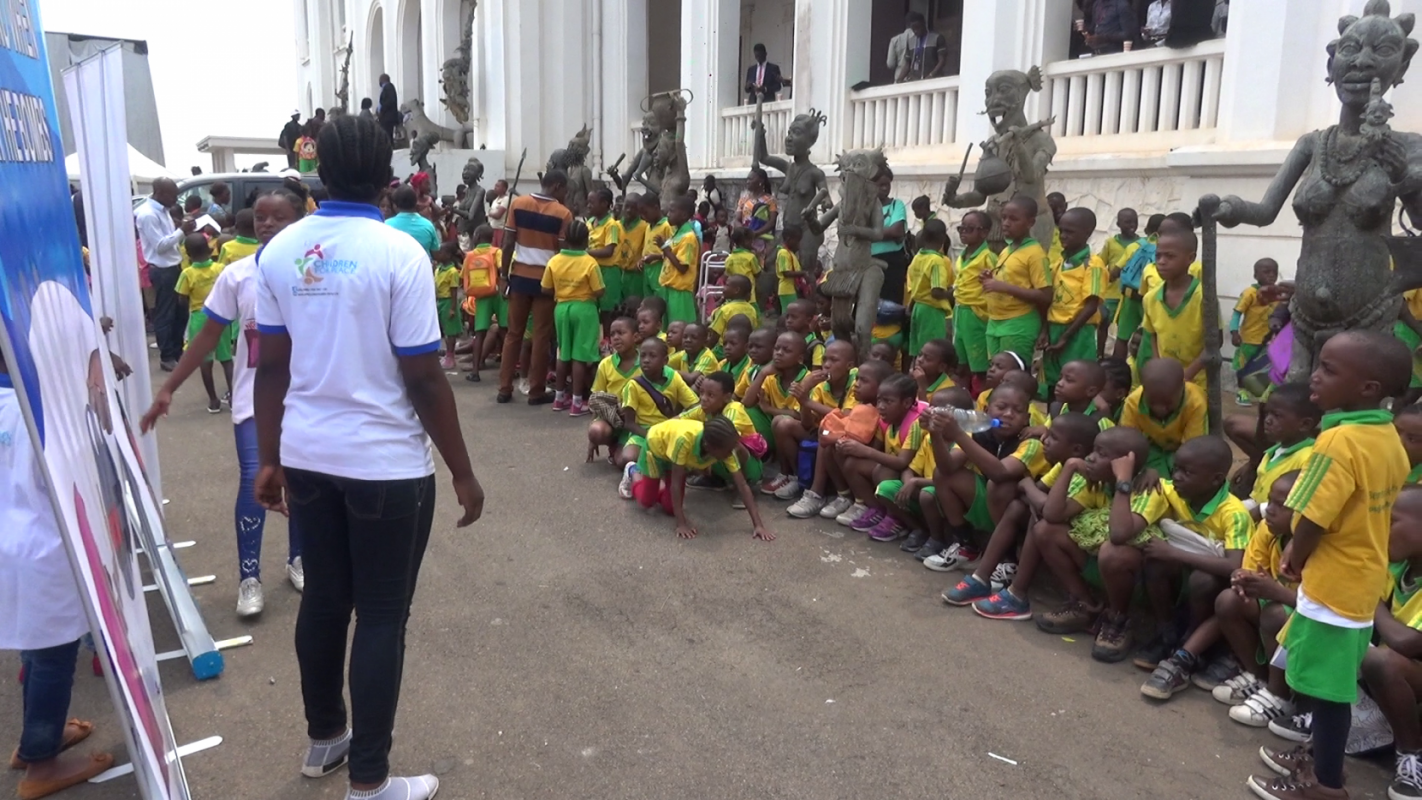 At the event, Divina Maloum received her award from Nobel Peace Prize winner Kailash Satyarthi. Four years earlier, Divina founded Children For Peace, a network that has grown to a hundred children across the ten regions of Cameroon who speak against the escalating violence of terrorist groups in Africa.
Divina first became aware of the impact of violence on children when she visited a village in Cameroon. Cameroon is a country in Africa that is in the midst of conflict as armed groups attack villages and more recently, a separatist group is demanding their own state and has blocked children from going to school. 
Divina met children who were injured or traumatized, had lost their families, and had been forced to flee their homes. Some children were either abused or forced to join terrorist groups as child soldiers or child brides. She started creating cartoons that capture their stories, and also visits schools to warn students against joining such groups, creates children's peace camps and inspires her community to monitor underage substance use.
These teenage girls inspire youth everywhere that no matter how young you are, you have the power to make a difference and stand up to injustice. 
Sources: kidsrights.org, VOA, UN.org