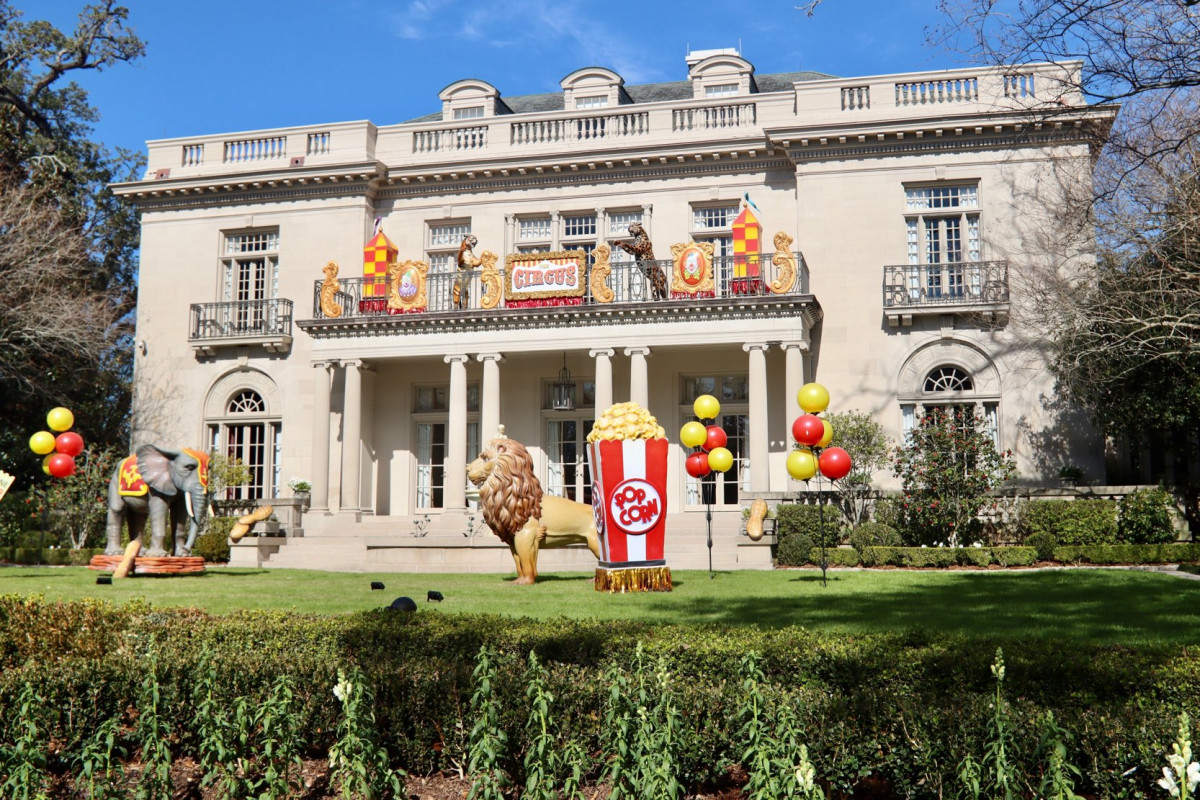 For nearly every year since 1857, Mardi Gras has been celebrated in New Orleans, Louisiana.
The festivities include enormous floats, each with a wacky theme or celebrating a person or time in New Orleans' rich history. Decked in costumes and draped in beads and carnival masks, partygoers parade down Bourbon Street.
This year, however, the pandemic has disrupted tradition, as city officials feared huge parades would become super-spreader events.
But the city's residents got creative. With the efforts of friends, neighbors, and local artists, residents decorated their homes as stationary "house floats". This year, Mardi Gras fell on February 16. 
A Brief History of Mardi Gras
Mardi Gras is an age-old Christian holiday harkening back thousands of years ago.
The ancient Romans celebrated the festivals of Saturnalia and Lupercalia, honoring fertility and the coming spring. When Christianity arrived in the Roman Empire, these traditions were maintained and became the official start of the season of Lent. Lent is a 40-day period of penance and fasting from Ash Wednesday until Easter Sunday.
On the Tuesday before Ash Wednesday, Christians would feast upon meat, eggs, milk, lard, and cheese -- "fatty" foods they could not consume during Lent. In France, this celebration became known as Mardi Gras, or "Fat Tuesday", a holiday French colonists would bring to America.
On March 9, 1699, French explorers Pierre Le Moyne d'Iberville and Sieur de Bienville landed near what would become New Orleans. They named their landing spot Point du Mardi Gras. The newly established French settlements began celebrating Mardi Gras with masquerade balls, street parades, and luxurious parties.
However, when Spain took over New Orleans, these festivities were banned. The restriction would remain until 1812, when President Thomas Jefferson made the historical Louisiana Purchase, and the region became an American state. Fifteen years later,  in 1827, a group of rowdy students set out to imitate the parties they had seen in France.
In 1857, the secret businessman society Mistick Krewe of Comus organized a grand celebration of Mardi Gras with showy displays, rolling floats, and musical accompaniments. "Krewes", as the floats were called, soon became an important part of the festivities, as did the society's trademark colors—purple, gold, and green.
Mardi Gras 2021: House Floats Galore!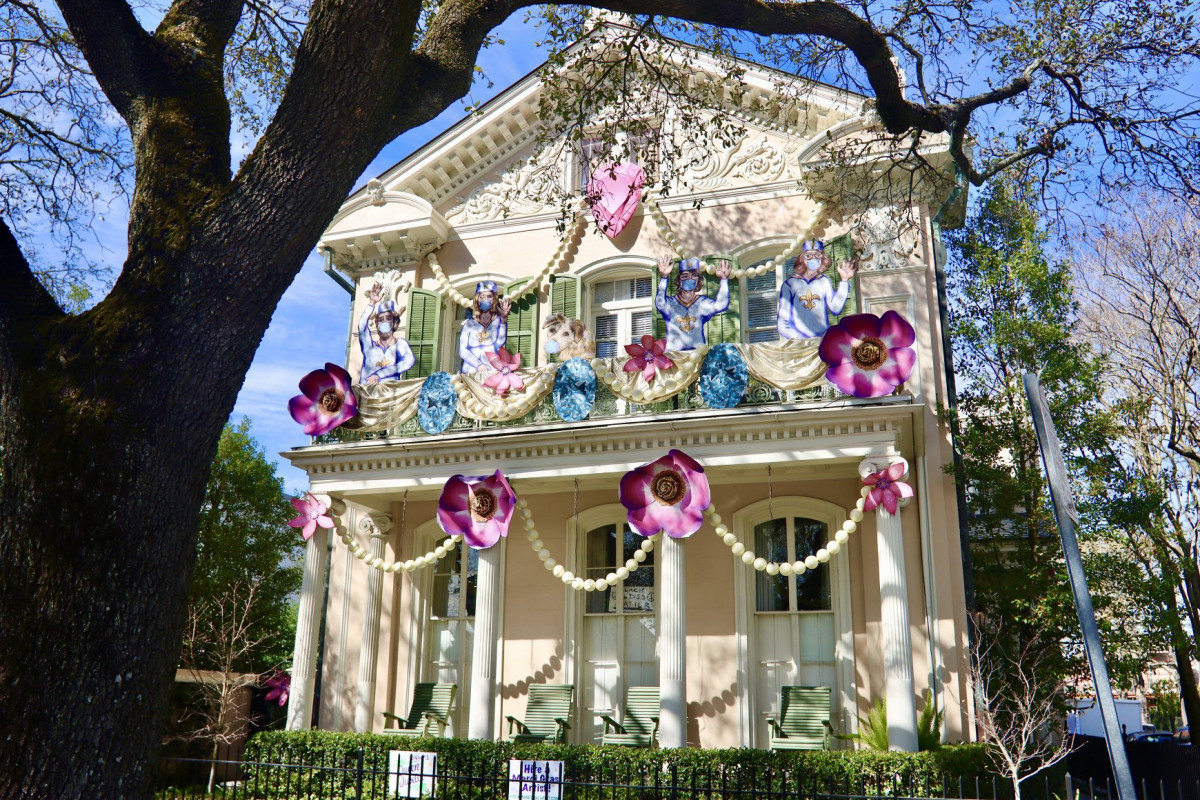 On November 17, 2020, when Megan Joy Boudreaux heard Mardi Gras parades would be canceled, she commented on Twitter, "We're doing this. Turn your house into a float and throw all the beads from your attic at your neighbors walking by."
The joke blossomed into a movement. By the start of Carnival season, thousands of people had begun to decorate their houses. This was an unexpected boon for local artists and designers, who had been seriously impacted by the pandemic.
Boudreaux converted her home into the "USS House Float", complete with navy-themed waves, boat hulls, and life preservers. Others decorate their homes with glowing flowers, enormous Kraken tentacles, skeletons, huge candy props, dinosaurs, and American culture icons like country-singer Dolly Parton.
With more than 3000 house floats, the residents of New Orleans are certainly keeping the spirit of Mardi Gras alive in the midst of this pandemic!
Sources: CNN, NPR, Guardian, Smithsonian, Britannica, History, NY Times