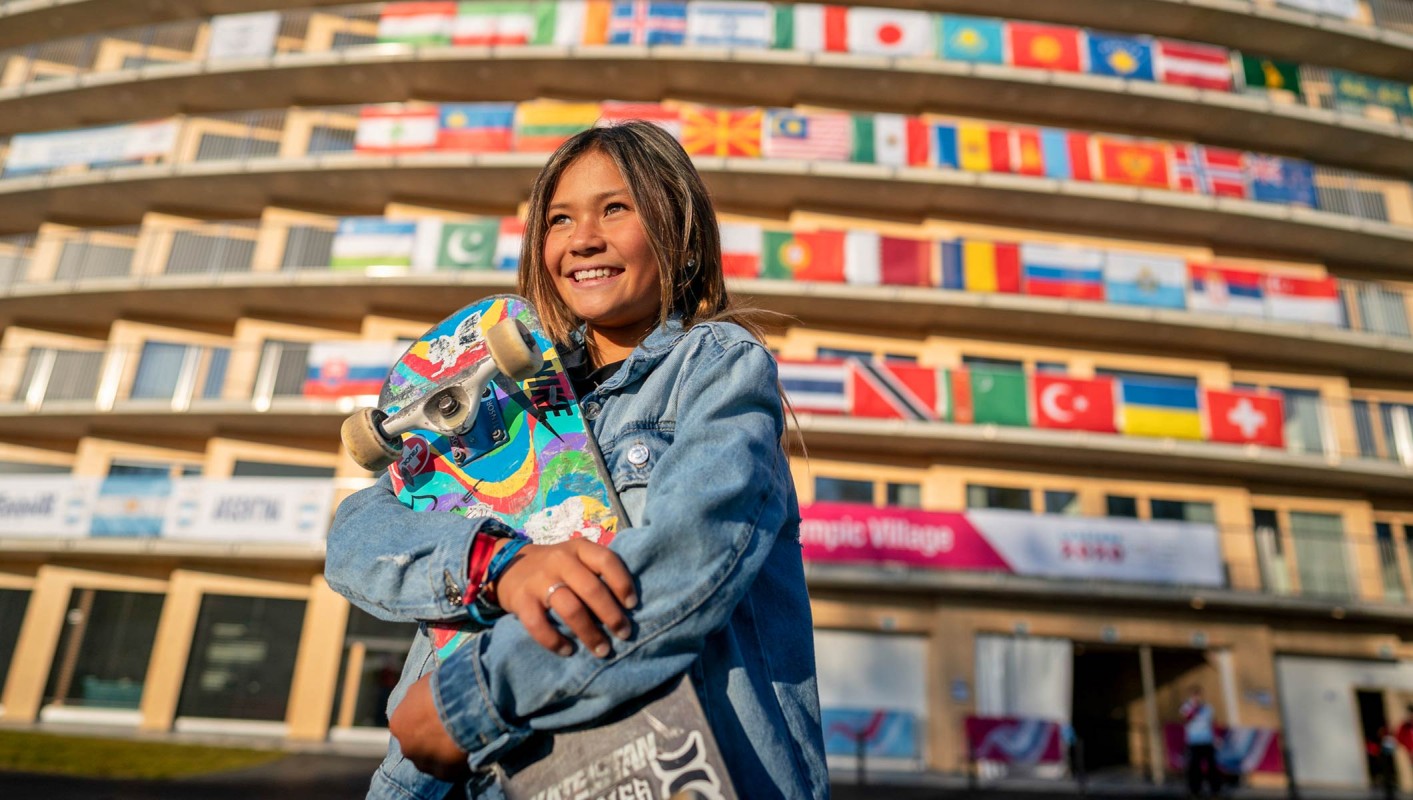 The Olympic Games, the renowned sports event going back to the days of ancient Greece, will return once more this summer in Tokyo, Japan, with six new sports added to the roster.
Skateboarding, a thrilling sport from the streets of California, is one of them, and an event 11-year-old Sky Brown hopes to compete in.  
Sky started skateboarding when she was just three years old, and has taught herself tricks off YouTube. Despite not having had a formal coach, Sky is now a professional skateboarder and has participated in numerous competitions, notably winning a bronze medal at the World Championship.
Just last year, Sky became the first female skateboarder to land a 'frontside 540', a trick involving one-and-a-half rotations in mid-air. Sky, a dual citizen of England and Japan, is now set to represent Team Great Britain (GB) at the 2020 Olympics, and is currently working her way through qualifiers.
Sky isn't only a skateboarder. She also likes surfing, jiu-jitsu, and soccer, and she won the 2018 reality TV show Dancing With the Stars: Juniors. On top of all her remarkable achievements, Sky has done charity work with Almost Skateboards and Skateistan, designing boards to raise money for children's education in poor countries. Furthermore, she's an enthusiastic advocate for the rise of women's skateboarding, which has been a primarily male sport.
At the Olympics, Sky hopes to inspire people – she says, "if people see me, the smallest girl, doing the highest trick, then anyone could think they could do anything."
Notable Young Olympians
Sky isn't the only young athlete in history to aim for the Olympics. Let's take a look at some other young notable Olympians.
Greek gymnast Dimitrios Loundras was just 10 years old when he competed in the Athens Summer Olympics of 1896, winning a bronze medal.
Italian gymnasts Luigina Giavotti, Ines Vercesi, and Carla Marangoni, all 12 years old, participated in the 1928 Games. Their team won a silver medal.
Japanese swimmer Kuoso Kitamura won gold at the 1932 Olympics at 14 years of age.
Danish swimmer Inge Sørensen won bronze at the age of 12 at the 1936 Games.
U.S. figure skater Tara Lipinski was 15 years old when she competed in the 1998 Winter Olympics and won a gold medal. Lipinski was the youngest person to hold both the Olympic Champion and the U.S. World titles.
The Olympics certainly has a vivid history of talented young athletes competing, and Sky could soon become one of them. Let's cheer her on as she makes her way through qualifiers.
Sources: BBC, CNET, Guardian, TeenVogue, Olympic.org, TIME