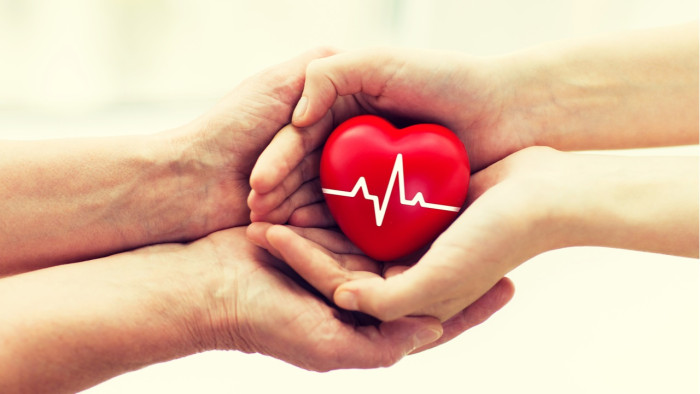 Fifty years ago, surgeons Dr. Christiaan Barnard and Dr. Norman Shumway raced to transplant the first human heart.
While the first animal heart transplant had been completed by Dr. Shumway a few years prior, the first human heart transplant was yet to be administered.
On December 3rd, 1967, the surgery was completed by Dr. Christiaan Barnard at Groote Schuur Hospital, located in Cape Town. December 2017 marked the 50th anniversary of Dr. Barnard's completed heart transplant.
Why Heart Transplants?
Heart transplants fall under the category of open heart surgery. They are usually performed on patients suffering from heart failure or coronary artery disease: instances where healing is not an option and the entire heart must be replaced.
Donors for heart transplants are typically people whose lives have ended unexpectedly and they are declared brain dead, but are on a ventilator. This ensures that their heart is in good condition. Since organs like the heart can survive only for 4-6 hours outside the human body, the procedure has to be done quickly. It is important for the body sizes to match for the donor's heart to be accepted by the recipient's body. 
Today, more than 2,300 heart transplants are performed a year, with many more patients on the waitlist. The first-year patient survival rate is now approximately 85%. The two biggest challenges that remain for heart transplants today are the availability of donor hearts and preventing the recipient's body from rejecting donor organs.
While the difference between Dr. Barnard's operation and today's operation is very little, newer technologies are available to assist doctors and make the surgery easier. Mechanical parts of the heart and artificial hearts are also an option.
First Human Heart Transplant  
Dr. Barnard and Dr. Shumway had done their residency together at the University of Minnesota and were both at the forefront of heart transplant research. While Dr. Shumway had more experience from his time with animal transplants, Dr. Barnard had the edge because he resided in Cape Town, a city in South Africa. As opposed to the strict US laws Dr. Shumway faced (the US did not allow doctors to take hearts from brain-dead patients), Dr. Barnard could use the heart of any patient whose brain did not respond to pain.
On December 3rd, 1967, Dr. Barnard took the heart of a young woman who had been injured in a car accident and transplanted her heart into a 55-year-old grocer dying from chronic heart disease. The transplant was successful! However, since the patient was given drugs to suppress the immune system (to prevent his body from rejecting the heart), he contracted a lung infection and died from pneumonia 18 days later.  
When the surgery was complete, news of Dr. Barnard's success spread all over the world. It sparked racial tensions as well as an intense moral debate-- were human heart transplants ethical? Today, the answer is a yes. In addition, limitations for donors came into question--could doctors take the hearts of brain-dead patients? The answer varies from country to country.
Despite the initial concerns, heart transplants are one of the most innovative breakthroughs in medicine.  
Sources: NYTimes, Columbiasurgery, world-heart-federation, medicinenet, timeslive.co.za