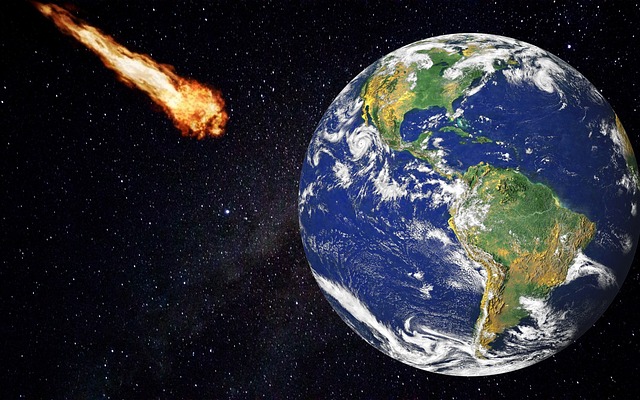 There's an asteroid in an unstable orbit, 300 to 1,000 feet wide, big enough to decimate a large region of our planet.
And within the next eight years, there's a 10% chance of it striking Earth... just kidding!
This asteroid was a five-day simulation created as an exercise for scientists attending the 2019 Planetary Defense Conference in Washington. Although the odds of such an event are very unlikely, scientists hope to be prepared for such an event.
What are Asteroids?
Asteroids are small, rocky objects that orbit the sun. Most of them are found in the asteroid belt, an orbital area between Mars and Jupiter, although around 20,000 are found orbiting near Earth.
Asteroids are lumps of clay, rocks, and metal that were created during the formation of the solar system. Although asteroids are created from the same condensing dust that formed planets, they are leftovers that were never incorporated into their own planet. While some are barely the size of a pebble, others are miles wide in diameter!
Fortunately, most asteroids don't form that big, and the huge ones usually burn up as they enter the Earth's atmosphere.
The Story
The "story" for the simulation goes like this: In March of 2018, scientists discover an asteroid that's about 300 to 1,000 feet wide. This asteroid, called 2019 PDC, is expected to pass the Earth by a safe distance on May 13. But after a few weeks, the scientists realize the asteroid has a 1% chance of swinging back and hitting Earth in 2027. And then it gets worse. When we fast forward to July of 2019, the chances of the asteroid hitting Manhattan, NY have gone up from 1% to 10%.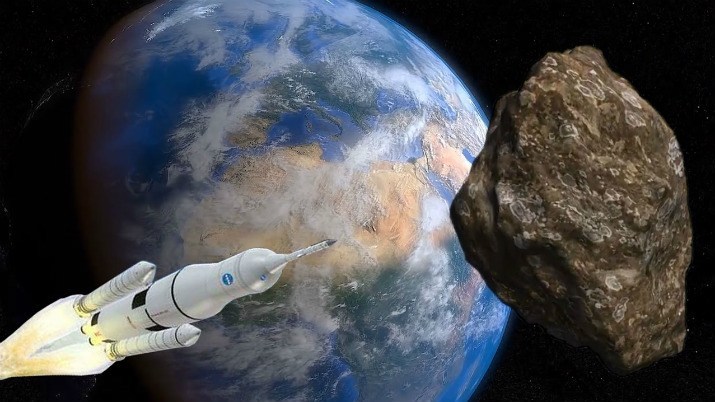 In the simulation, experts from different agencies had to come up with a game plan. They decided that they would send a reconnaissance spacecraft to learn about the asteroid's size, orbit, and composition in 2021.
Then, in 2024, they would send out three space probes that would try to break up and deflect the asteroid. Since a small piece was still heading towards Manhattan in 2027, the emergency team initiated a mass evacuation of the city, even as they raised awareness of the threat to politicians and the public through events. 
Reality: Less Than 1%
In reality, the chances of an asteroid like the one that wiped out the dinosaurs hitting Earth and causing severe damage are low–the most being one out of a hundred thousand. But the risk is severe enough that NASA, FEMA, ESA, and a handful of other agencies are creating exercises that prepare.
This event is expected to give professionals from a wide range of fields the ability to discuss and work as a team with one another. The simulation will expose any details that can be used to improve a disaster management team. With this, NASA hopes to build an efficient communication network, as well as developing efficient emergency response plans.
Thankfully, no asteroid like 2019 PDC exists at the moment. Even so, we take comfort knowing that officials are prepared in case of such an event.
Critical Thinking: Imagine yourself as a scientist or a citizen. What would you do if you knew an asteroid were to strike the Earth in 2027? 
Sources: NPR, ScienceAlert, The Verge, Popular Mechanics