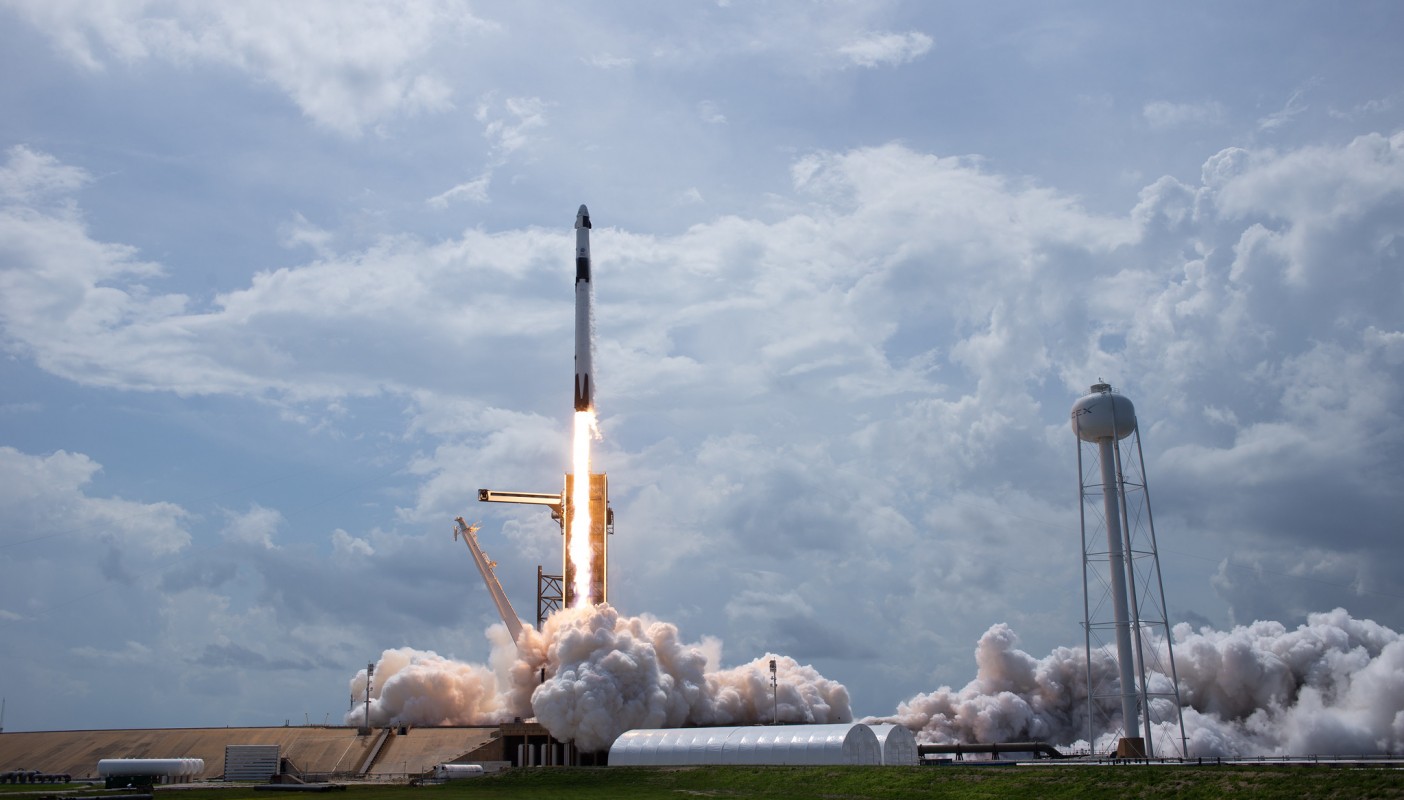 "Are you going to listen to Mommy and make her life easy?" asked astronaut Robert L. Behnken to his son before the historic launch of SpaceX. A firm nod and "let's light the candle!" was the response.
Behnken along with fellow veteran astronaut, Douglas O. Hurley, are part of the first space mission launched from America in almost a decade. The rocket that is carrying the astronauts was built not by NASA, but by billionaire Elon Musk's private company SpaceX. 
Of course, amid a global pandemic, such a feat was not easy to manage. Proper social distancing guidelines were followed by the astronauts and crew to ensure a safe liftoff. However, many viewers did not heed warnings from officials to stay at home to prevent the spread of coronavirus. About 150,000 people gathered in locations around Florida to watch the launch.
A Space Race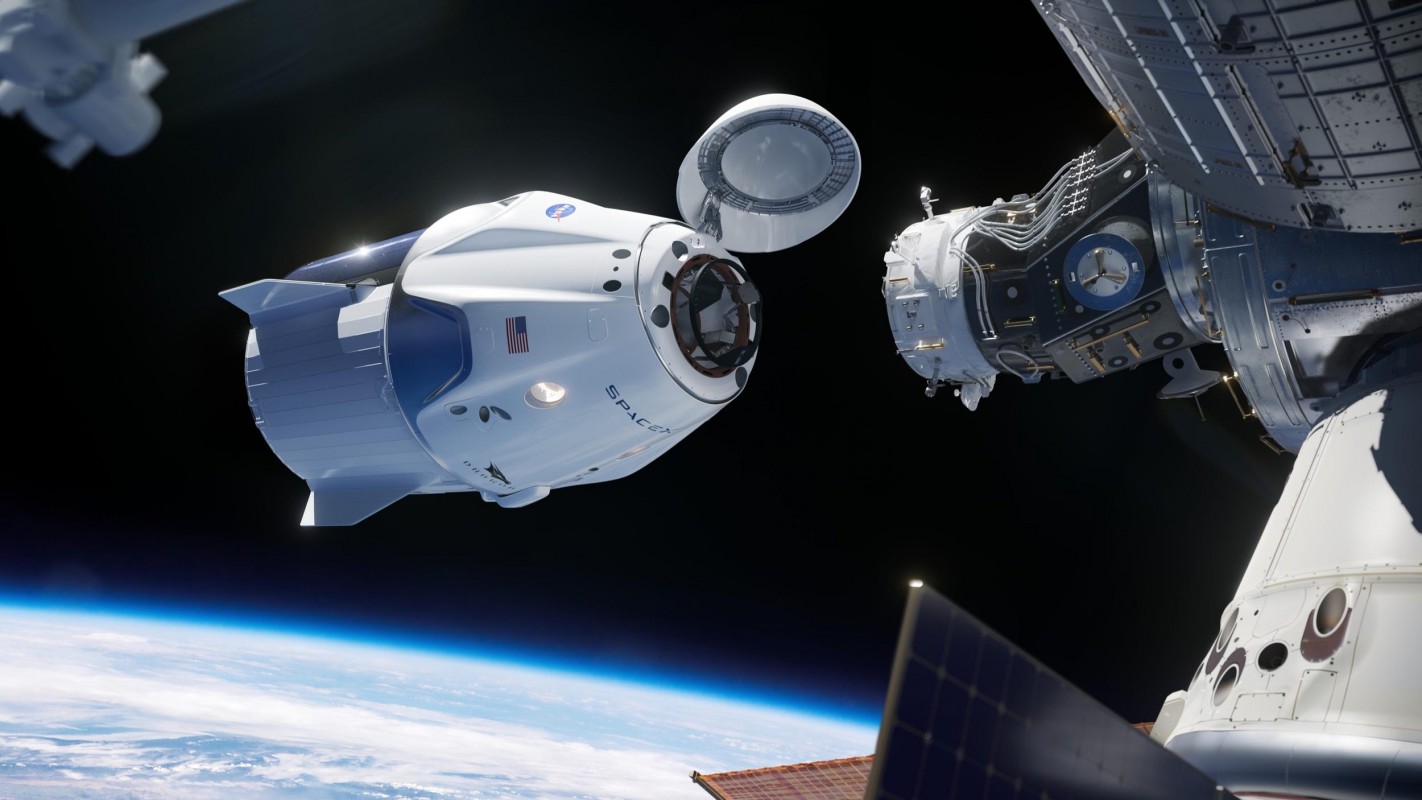 In 2003, NASA's space shuttle Columbia disintegrated as it was returning back to Earth, killing all seven astronauts on board. This led to the decision by then-President George W. Bush to retire the government shuttle fleet.
This order fueled the rise of the private space industry. With the completion of the International Space Station in 2011, the shuttles were retired. Commercial space shuttles, such as SpaceX's Dragon capsule, began transporting goods to the station.
However, NASA was forced to rely on the Russian Soyuz spacecraft to launch American astronauts into space. This was an expensive option, with NASA paying tens of millions of dollars for a ride. In 2014, NASA selected two private companies -- SpaceX and Boeing, to carry manned missions into space.  
SpaceX has clearly come out ahead in the race. It is also the first to pioneer reusable rockets -- the Falcon-9 rocket lands back on the ground after launching the Dragon capsule! 
A Historical Moment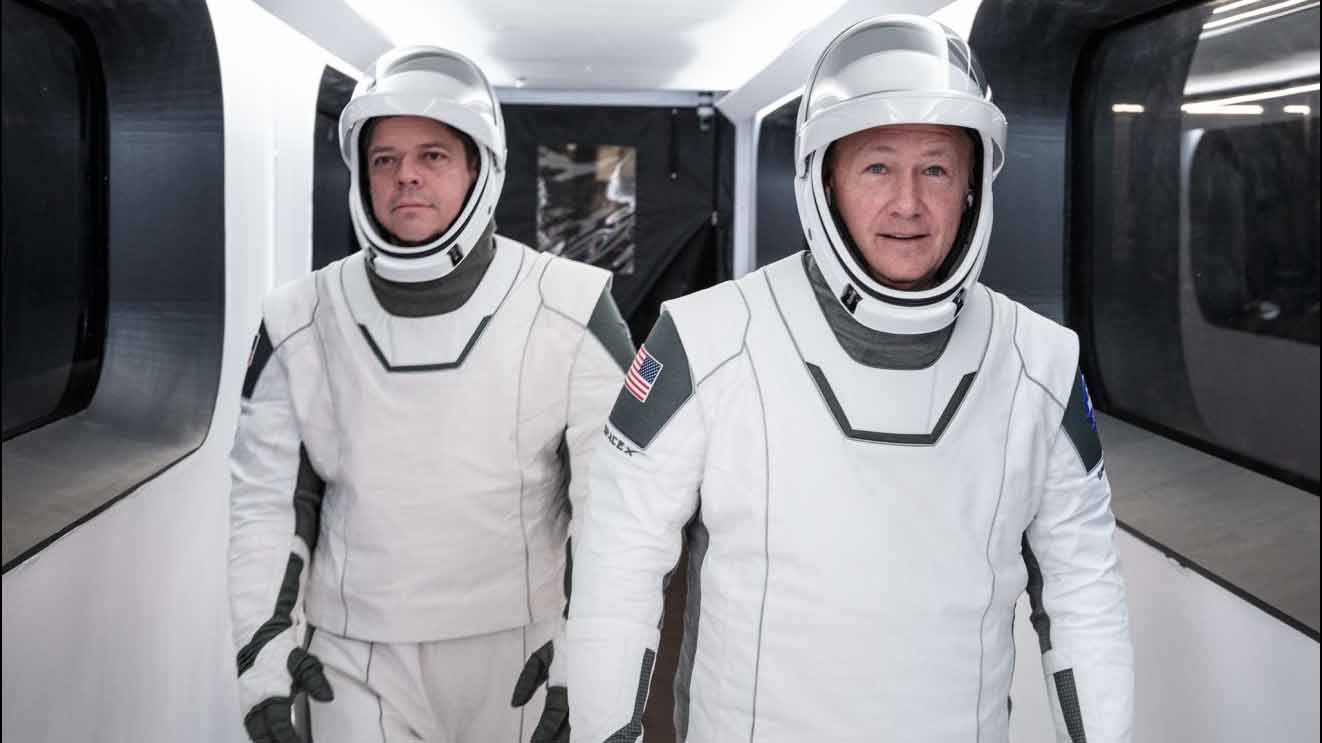 At 3:22 PM EST on May 30, the Falcon-9 rocket blasted off carrying the two astronauts in a gumdrop-shaped capsule called the Crew Dragon. After launching Crew Dragon into orbit exactly 12 minutes after takeoff, Falcon-9 returned back to Earth for a flawless landing.
The Crew Dragon is a huge improvement over existing capsules with touchscreen controls. And how about those spacesuits? Also designed by SpaceX, they are tailored to each astronaut to provide the perfect fit. The sleek, pressurized suits feature a 3D printed helmet, touchscreen gloves, and a flame-resistant outer layer.
After a long 19-hour flight, the spacecraft successfully docked with the ISS at 10:16 AM on May 31. Behnken and Hurley were warmly welcomed by an American astronaut and two Russian cosmonauts who are already aboard the ISS. The duo will spend between 2-4 months before heading back.
This is considered a test mission and after the return of Crew Dragon, SpaceX and NASA will conduct tests to make sure the spacecraft is worthy of future space flights. However, there is no doubt that SpaceX has already made history!
Source: NYTimes, NASA, Washington Post, The Verge