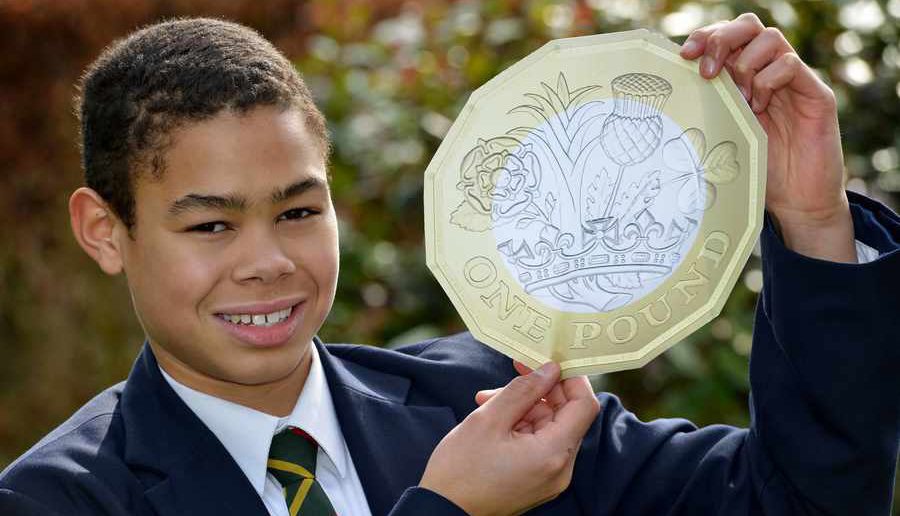 On March 28th, 2017, the Royal Mint in the UK released 300 million new one-pound coins to the public.
The fresh design was announced a couple of years back. While one face of the coin carries the Queen's image, the other face carries the design by a 15-year old school student. However, its most striking aspect is a secret security feature hidden inside the coin.
The UK's current 'round' pound has been in circulation for the last thirty years, and has been targeted by numerous fakes and imitations. Some estimates say one out of every 30 pound coins used today is counterfeit. Let's see why the Royal Mint needed what they call the world's most secure coin.
What Is Counterfeit Currency?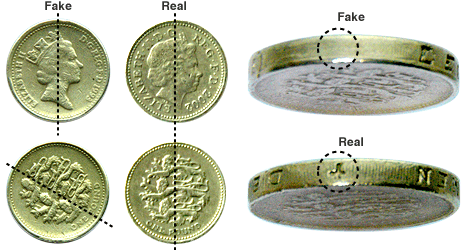 A country's currency or legal coins and notes are issued by a central authority that manages its design, printing and circulation. But counterfeits or imitations of genuine notes and coins can damage a country's economy in multiple ways. Today, counterfeiting is treated as a serious crime and offenders are given heavy punishments to discourage such activities.
Some of the first attempts at counterfeiting were as simple as using color photocopies of the original notes or molds of genuine coins. Over the years, authorities have introduced new security features such as holograms, magnetic ink or security strips to make counterfeiting difficult.
But fake currency has kept pace with these developments. Most people don't even realize they have counterfeits with them, until machines or banks scan the fake money and reject them. Since counterfeit money cannot be refunded, this could mean heavy losses for small shopkeepers and others who deal regularly in cash. 
UK's Hi-fi £1 Coin
The Royal Mint took more than 3 years and £2million to develop the new coin. It is slighter larger than the older one, but is both thinner and lighter.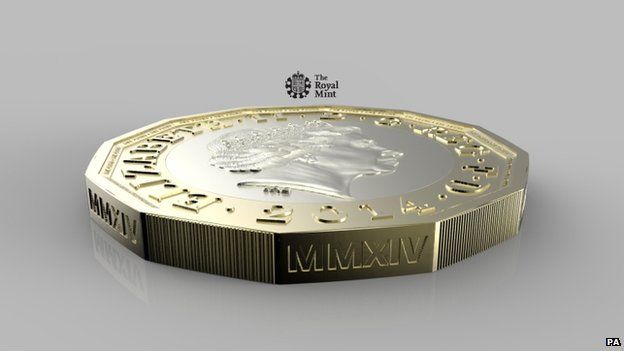 The new coin has a distinctive twelve-sided shape with laser-cut grooves on alternate edges. Both faces have an outer ring of gold surrounding a nickel center. They also contain some fine lettering including the year of production, which is very hard to replicate.
One side has a portrait of Her Majesty the Queen. Below that is a raised hologram, which switches between '£' and '1' from different angles. The other side has a design created by fifteen-year old David Pearce in a competition. It shows the English rose, the Welsh leek, the Scottish thistle and the Irish shamrock coming out from a coronet and represents the four countries that make up the UK. 
The coin also has a secret high-security feature that has been embedded physically inside each disc. This means scanning machines can quickly verify authentic coins and identify fakes. The Royal Mint believes the new construction and design makes counterfeiting impossible. 
All over the UK, machines that accept coins will have to be changed to accept the new design in addition to the older ones till October 15th of this year. After that, all the old coins will be pulled out, including the counterfeits too.