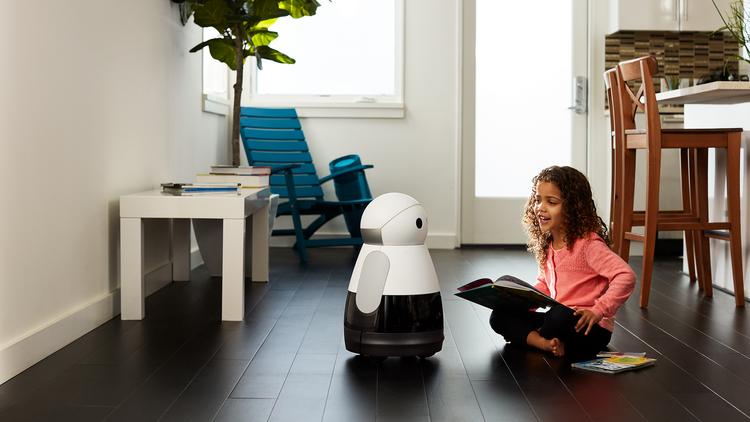 Ever heard of International CES? 
It's an annual electronic convention in Las Vegas where established and emerging tech companies from all over the world come and show off their latest gadgets. Many of the products displayed will be on sale in the future.
The 2017 convention took place this past week, from January 5th to January 8th. Here are a few of the coolest gadgets displayed at the convention.
Here One Earbuds
One of the most anticipated displays at the convention is from Here One Earbuds, created by Doppler Labs. With the rising popularity of wireless earphones such as Apple Airpods, many users have been eagerly awaiting this product.
Unlike other earbuds, Here One is connected to an app that lets the user filter different sounds. Different volume settings allow users to select the volume that is most appropriate for them to hear music, weather, and game updates, all while perfectly engaged in the world around them. Talking to a friend with music playing simultaneously?  No problem!  
LG's W7 OLED TV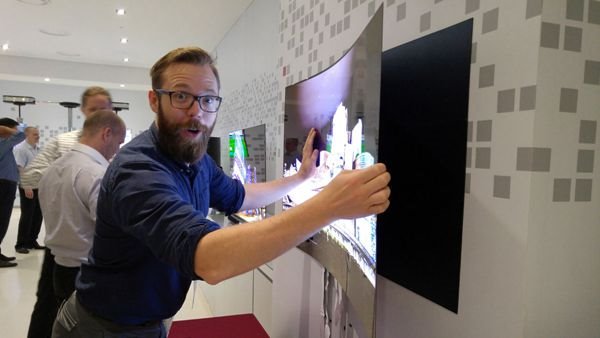 Ever imagine having a TV so thin you could hang it on your wall like a painting?  LG's newest TV is 2.57 millimeters thick, and the 65-inch option weighs just about 18 pounds! Not only that, but it's also brighter and has the latest ultra-high-definition display known as 4K HD (To learn more, read HERE).
Colors have improved greatly from past models. It's flexible enough to bend a little and is connected to a speaker device that creates the sound. Experts say that the TV is so thin that it is almost like looking at a window.
Kuri
Meet Kuri, the most adorable robot on the market. Kuri is created by Mayfield Robotics and is activated by voice commands. However, Kuri doesn't talk but instead uses lights and sounds to communicate. Kuri is safe around children, responds to touch, and recognizes faces. It also connects to an app on your phone, so you can check on the house whenever you're away. Kuri will come out later this year.
Feeling Texture!
The touchscreen has already revolutionized technology, but a group at Northwestern University is looking to take it a step further. With their new software system, users can feel different textures on the touchscreen. At CES, Tanvas was demonstrated with four textures: choppy, grainy, fine, and wavy.  With the combination of friction and sensors that detect your finger position, the device can replicate the touch of different objects.
From smart home systems that can monitor to home appliances (such as Amazon's Alexa and Google's Assistant) and drones for taking aerial photographs, there was something for every kind of technology lover at the 2017 CES.