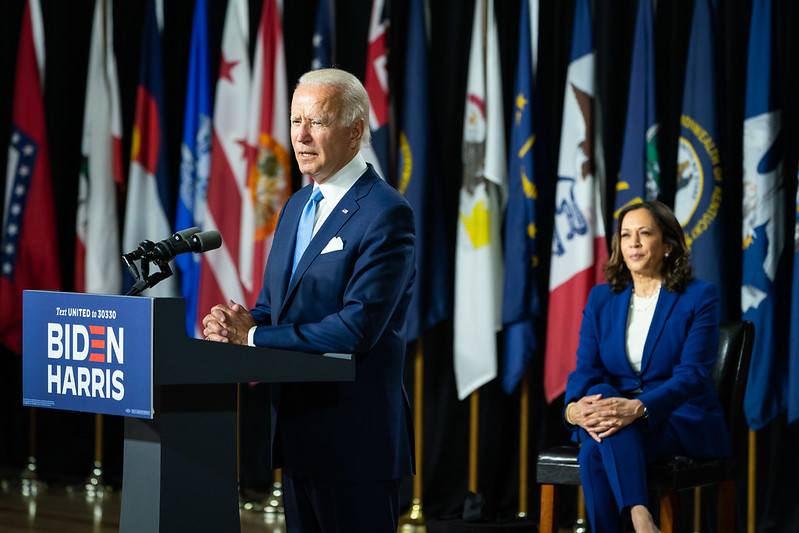 With the election drawing near, both the Democratic and Republican parties are officially nominating their presidential and vice-presidential candidates through their conventions this fall.
The Democratic National Convention was held from August 17th to August 20th, with a plethora of messages from keynote speakers.
Held every four years, the DNC marks the end of the primaries and the beginning of the general election season. The oldest party in the United States, the Democratic party initiated the first DNC which was held between May 21 and May 23, 1832, in Baltimore.
While the initial DNCs voted on the candidates, the post-1980 DNCs have merely ratified the presidential candidate chosen during the primaries. Over its 188-year history, the DNC has evolved tremendously from being aired on radio to being televised, from dissent-filled-conventions to showcasing a unified front and from having primarily white, male nominees to including female, black, gay, and Latino candidates.
Delegates and Superdelgates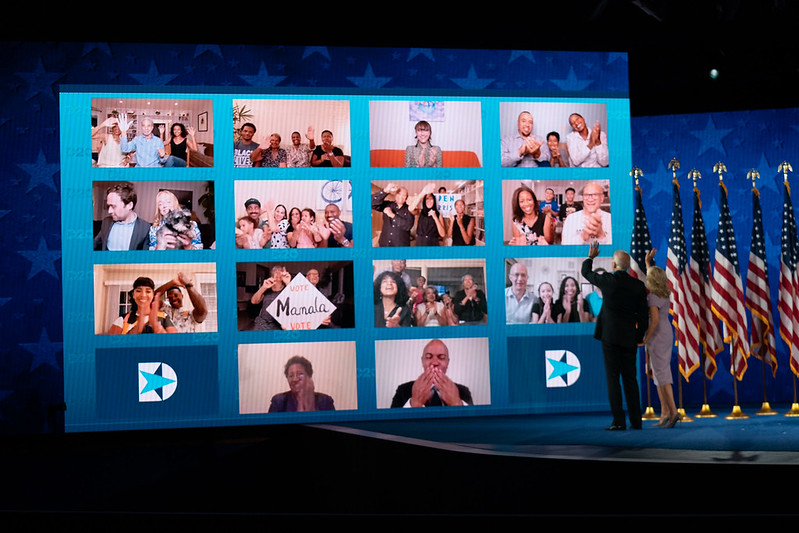 Every DNC has delegates and superdelegates, individuals who select the presidential nominee.
This year, there were 4,750 delegates (of which 3,979 are pledged delegates and 771 are superdelegates). Pledged delegates are selected in the local caucuses and primaries, and they must cast their ballot on the basis of the popular vote. This rule was created after the 1968 Democratic nomination when Hubert Humphrey became the presumptive nominee despite failing to secure a primary.
However, superdelegates have a lot more power. Superdelegates are people who might have held or hold leadership positions in the party and include DNC members, Democratic governors, and Democratic members of Congress. They can cast their ballots for any candidate and can change their vote until the official nomination.
In order to become a nominee in 2020, a candidate needs votes from a majority of the pledged delegates on the first ballot -- this would be 1,991 pledged delegates. If this does not happen, then superdelegates cast their ballots in the next round.
Key Impactful Speeches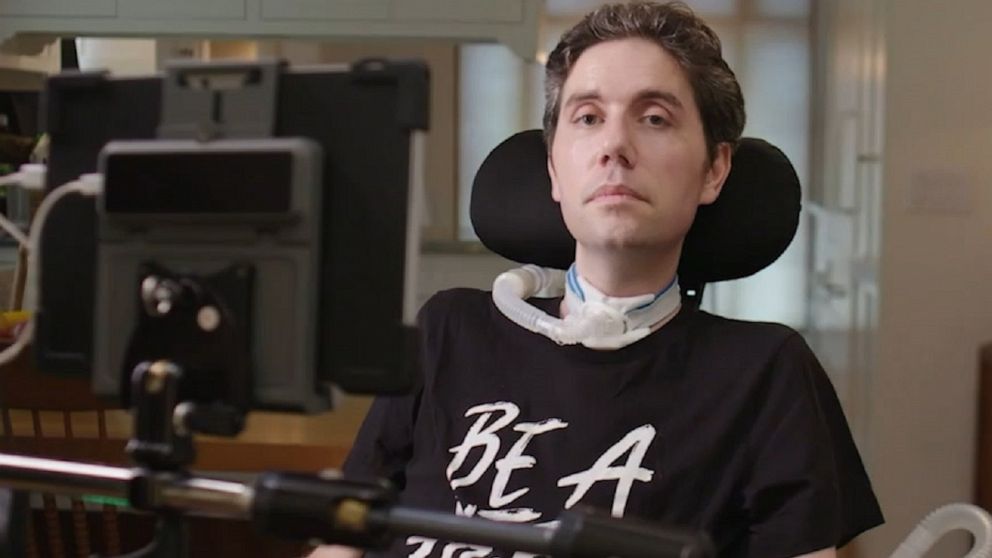 In its first-ever virtual convention, DNC-2020's theme was "Uniting America". Kamala Harris also made history as the first vice presidential candidate of color. 
The opening day featured a moment of silence for George Floyd, hosted by his brothers Philonse and Rodney Floyd. Both former First Lady, Michelle Obama and Sen. Bernie Sanders spoke about several topics including climate change, empathy, and the importance of voting in this election. Remembering John Lewis, Michelle Obama culminated, "When you see something that is not right, you must say something. You must do something."
The second night featured Jill Biden, who spoke about the hardships of the present time. In discussing the challenges that the Biden family faced she said, "How do you make a broken family whole? The same way you make a nation whole." She ended on a positive note on the grit and resilience of the American people. Another heartfelt speech came from wheelchair-ridden Ady Barkan, who is stricken with ALS and an advocate of "Medicare for All."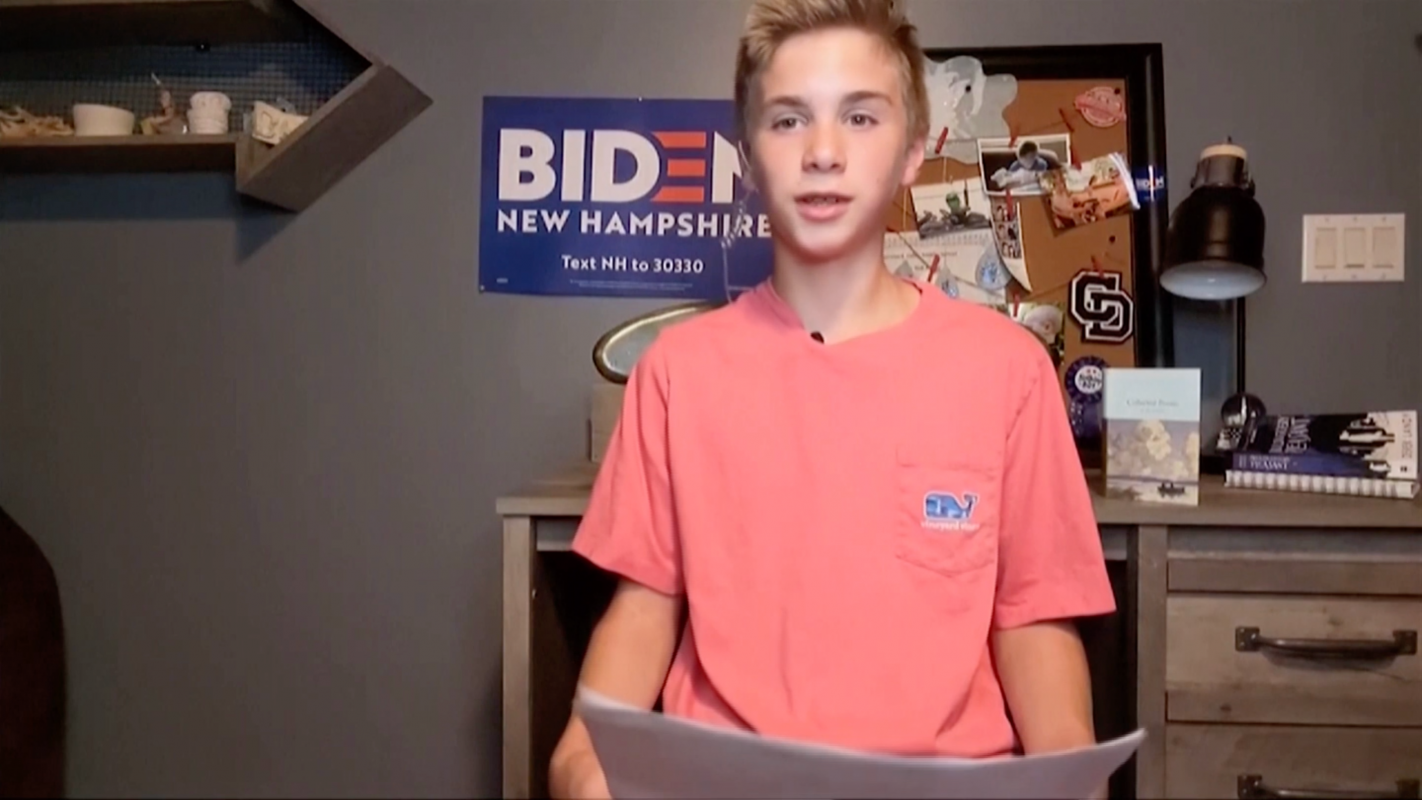 Night 3 brought vice presidential nominee Kamala Harris, former Secretary of State Hillary Clinton, and former President Barack Obama into the spotlight. In her momentous speech, the California senator talked about the pandemic, racial injustice, and job losses. "There's no vaccine for racism," she said. Hillary Clinton cautioned, "This can't be another woulda-coulda-shoulda election."
The last night of the 2020 DNC was centered around Biden's character as a candidate. Brayden Harrington, a 13-year old boy, thanked Biden for telling him, "We are members of the same club. We stutter." Joe Biden helped give tips to Harington throughout the summer to fix his speech impediment. Additionally, a tribute was made to Beau Biden, his late son, who succumbed to brain cancer in 2015.
The night culminated with Biden accepting the nomination. In his sentimental speech, he said," America's ready, we can find the light once more."
Sources: History, CNN, NPR. The Guardian, Scientific American, Ballotpedia