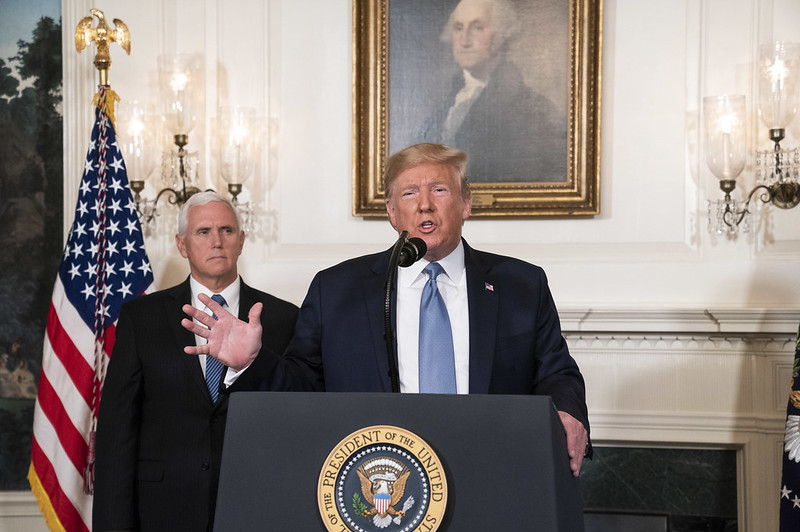 Following the Democratic National Convention (DNC) last week, The Republican National Convention (RNC) took place in Charlotte, NC from August 24 to August 27.
Like the DNC, the purpose of the RNC was to officially nominate the presidential and vice-presidential candidates.
Let's take a look at the background of the RNC.
Background Of The RNC 
While the DNC existed before the RNC, the very first RNC was held during a momentous time, just before the Civil War began. John Fremont, a California senator and explorer, was the presumptive nominee, and William Dayton of New Jersey was chosen as a candidate for the vice presidency.
Before 1980, the RNC voted on the presidential and vice-presidential candidates at the convention. The "Grand Old Party" (GOP) that passed the 13th, 14th and 15th amendments to the constitution has evolved a lot over time -- from advocating for the rights of African Americans to a conservative party that promotes minimal federal intervention in the government and economy.
Incumbent President
Since the rules for selecting delegates and superdelegates are not created by the Constitution, the GOP has its own rules on how the delegate system is managed.
Delegates are selected either by an election, district conventions or through leadership. The 2020 RNC has an estimated 2,551 delegates (2,441 pledged delegates and 110 unpledged delegates). Pledged delegates are bound to vote on behalf of their state's caucus, and unpledged delegates are not bound; they can nominate the candidate that they choose. For a Republican nominee to win, he/she would need 1,276 delegates. 
This year, the Republican Party's presidential nominee is an incumbent president, a president who seeks reelection. Interestingly, In its 231-year history, six U.S. presidents have chosen not to run for a second term.
Key Speeches 
While the 2020 RNC was mostly virtual, a few speeches were held in front of an audience, including the night of President Trump's acceptance speech. The RNC's 2020 theme was "Honoring the Great American Story". 
The four nights featured several of President Trump's family members. On the first night, his son Donald Trump Jr. spoke about the need to "learn from the past, not erase it." First Lady, Melania Trump was the final speaker on the second night and  offered her condolences to coronavirus victims, stating, "My deepest sympathy goes out to everyone who has lost a loved one." On the final night, the President was introduced by his daughter Ivanka Trump. 
Other speakers included former U.N. ambassador Nikki Haley who praised the President for his quick actions against American rivals, civil rights activist Clarence Henderson, Senator Tim Scott of South Carolina, and Alice Johnson, a former federal prisoner who was pardoned by President Trump. The third night featured Vice President Mike Pence who spoke about law and order amidst protests over racial justice, adding a punch line, "We are not going to defund the police, not now, not ever."
President Trump concluded the final night with his acceptance speech, professing, "We will make America prouder and we will make America greater than ever before." 
Sources: NPR, NY Times, CNN, Fox News, CNBC, History.com