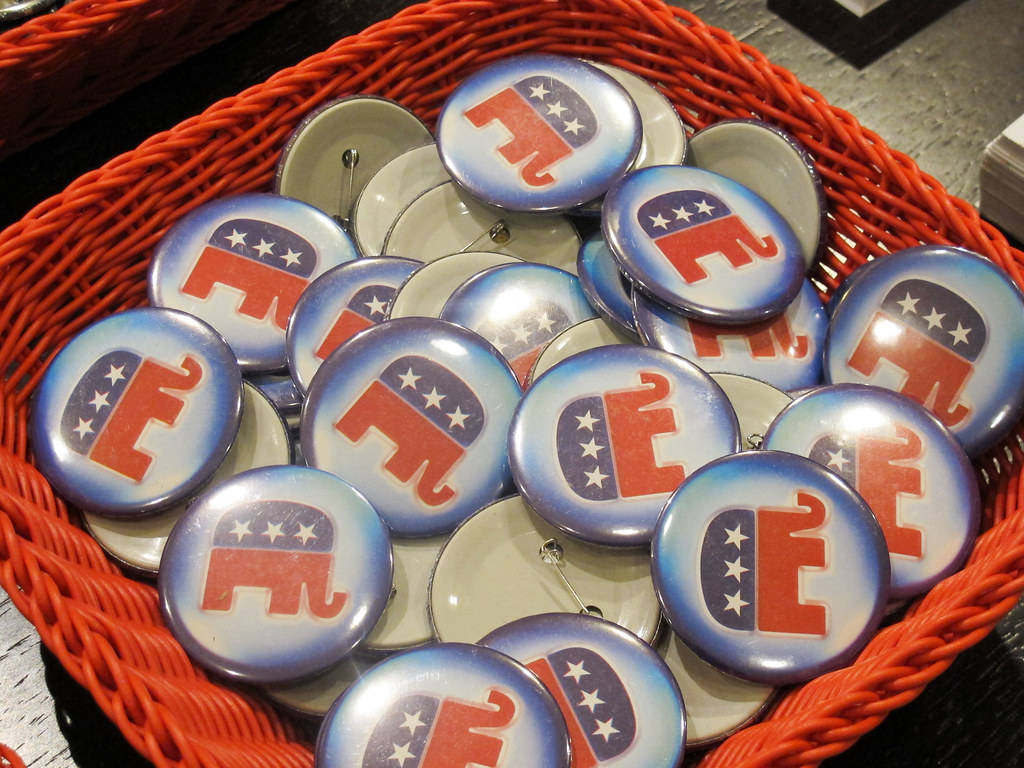 Some of you may have lived long enough to have both a Republican president in the White House as well as a Democrat.
Chances are you know whether your mom voted for Obama, your father is an Independent, or your uncle is an avid supporter of the Green Party, Tea Party, or Libertarian Parties.
But what exactly does it mean to be a Democrat or a Republican? When someone says they're a conservative, moderate, or a liberal, what do they stand for? We continue our election series with a look at the Republican Party. 
What Does 'Conservative' Mean?
Republicans, also known as the Grand Old Party (GOP), lie on the conservative end of the political spectrum. Let's look at what we mean by that.
Conservatives strongly believe in the value of the free market -- in other words, they think that businesses should generally be left alone to make products and provide services without government interference. They support less government regulation (rules) and less taxes because they believe that taxes slow down economic growth and make it harder for companies to do business.
Regulations are laws that tell companies what they must and must not do when running their business. They can be as complicated as telling a Bank of America when they can and cannot charge fees on a bank account. Or they can be as simple as telling Tyson Foods that they cannot knowingly sell chicken nuggets that would make people sick.
Conservatives also support individual responsibility. This means they think people should be responsible for their own actions and for their circumstances in life; they should not be supported by government programs such as welfare.  
It's All About Taxes
The biggest battles in Washington, D.C. between the Republicans and Democrats are about taxes and the economy.
As you know, governments depend on taxes to provide services such as roads, schools and more. Republicans think that if you were to become a doctor, invent the next iPhone, or open your own restaurant, you worked very hard to earn that money. Therefore you should keep as much of it as possible because you're likely to take that money you would have paid in taxes and invent another iPhone or expand your restaurant.
In addition to taxes and personal responsibility, Republicans also support a whole bunch of policies about other areas of American politics. Most Republicans argue for strong national defense as President Bush did after the attacks on the World Trade Center in 2001. Other conservatives are proponents of the 2nd Amendment right to bear arms, while others believe in the death penalty for prisoners who have committed extremely heinous crimes. On the social side, conservatives support traditional marriage values and the sanctity of life of an unborn child.
Many Republicans share common beliefs, but not all have the same viewpoint about every political issue. In the next article of this series, we'll look at what traits Democrats share.