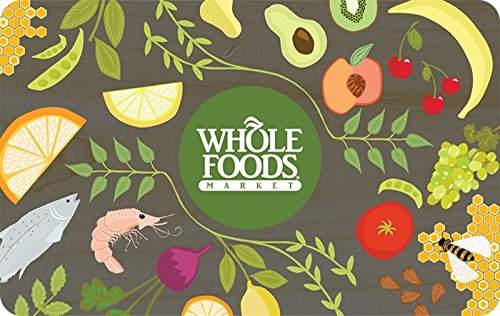 Many of us buy books, electronics and virtually any household item we can think of from Amazon.
Did you know that Amazon sells over 480 million different types of stuff on their online store? Besides being a marketplace for our everyday essentials, Amazon has pioneered many products such as the Kindle e-book reader, and the intelligent personal assistant, Alexa that is invading our homes and lives in more ways than we realize.
On June 16, Amazon announced that it will buy the natural and organic retailer, Whole Foods Market for $13.7 billion. Most experts view this acquisition by Amazon to be a significant game-changer for the retail industry.
How will it affect the way we will all shop in the future? Let's find out...
Amazon Over the Years
It all started in the 1990s, when Jeff Bezos, the founder of Amazon, saw the potential of the internet and began selling books online from his garage.
He was able to leverage the e-commerce platform he created, to expand and offer many other household goods. The benefit of comparing products and prices, ordering goods online and having them delivered to your home was initially a novelty. It soon began to disrupt the way customers shopped. Now, it has become a trend.
Along the way, big retailers such as Walmart and Target, grocery chains such as Kroger and Safeway, and wholesale clubs like Costco and Sam's Club started reeling because of the "Amazon effect." In less than two decades, Amazon has grown to be valued at $480 billion today to become the world's largest online retailer.
Besides offering new product categories to sell, Amazon has grown through mergers and acquisitions.
Mergers and Acquisitions
To be successful, sometimes companies decide to join together to leverage each other's strengths. This could be through a merger (two companies coming together) or an acquisition (when one company acquires another).
For all of Amazon's strength in competitive prices and fast and reliable shipping, they have been unable to serve customers who prefer to touch and feel items before they buy it. Selling fresh produce too had been difficult for them because of the lack of a physical store. Meanwhile, the organic food supplier Whole Foods has been struggling because of increasing competition from traditional grocery chains that are now offering more organic goods. But Whole Foods had an important asset that Amazon had been lacking - a physical store. 
In the near future it is quite possible that your next order of organic fresh produce may be delivered by an Amazon drone. Or you might find yourself driving to a local Whole Foods store to pick up a competitively priced book or electronic item that you bought from Amazon.