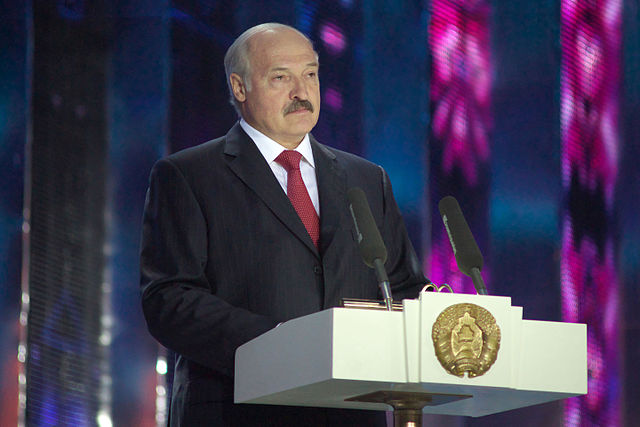 Tens of thousands of people in Belarus gathered to demand the resignation of President Alexander Lukashenko, in the fifth weekend of protests.
Dubbed "Europe's last dictator," Lukashenko has held onto power since 1994. He is currently entering his sixth term on election results that are largely assumed to be false.
Despite Lukashenko's violent suppression tactics and police beatings, protests have persisted. The people are upset at his handling of the coronavirus and stifling of democratic ideals, and are showing no signs of surrender. Neither is Lukashenko, who met with Russian President Vladimir Putin today seeking support. This leaves both sides in a tense standstill, fuming and insistent. 
To understand this heated battle, let's review the history of Belarus and its ties with Russia.
Belarus under Domination
Belarus, a small eastern-European country nestled between Russia and Poland, declared its independence in 1918 after WWI.
This independence disintegrated in 1919, as the Russian Red Army invaded and established communist rule. Belarus thus became part of the USSR bloc, controlled by Russia for the next 72 years. In 1991, Belarus regained sovereignty and re-established its red and white flag of 1918. 
Three years later, in 1994, Lukashenko was elected because of his stance against corruption and close links with Russia. He soon changed the red and white flag to a red and green flag, closely aligning with the flag that was used under Soviet rule.
Although he has launched attacks against Russia in the past, Lukashenko's recent military appeal to Putin and Putin's willingness to intervene has drawn the two countries closer together. In an effort to support the Russian state, Lukashenko has claimed that the poisoning of Alexey Navalny, an opponent to Putin, was faked.
Lukashenko has been most preoccupied, though, with retaining power. During his rule, he has maintained state control over the media, economy, and political opponents. When it was clear that his opponent Sviatlana Tsikhanouskaya was gaining popularity in the recent election, Lukashenko falsified election results. He claimed 80 percent of the vote while opponents believe that Tsikhanouskaya won. The EU and the UN have condemned the results, urging for "free and fair" elections. 
As Belarusians march against their president, what comes next?
The Future of Belarus
People are flooding the streets carrying Belarus's former red and white flag as a symbol of liberty and opposition against Lukashenko's red and green. It is almost as if the country has almost adopted a secondary, unofficial flag!
Despite arrests, beatings, expulsion, and a looming Russian military, activists continue to protest without foreseeing their future. 
Tsikhanouskaya, who fled to Lithuania, urged the UN to send a monitoring mission to Belarus "to document the situation on the ground." European countries and the United States are reviewing possible sanctions. Estonia, Latvia, and Lithuania, indicating dissatisfaction with the West's guarded response, have announced travel bans on Lukashenko and other Belarusian officials. 
The future of Belarus is uncertain. Only time will tell which way the wind will blow.
Sources: NYT, Al Jazeera, NPR, Reuters, Atlantic Council, UN.org