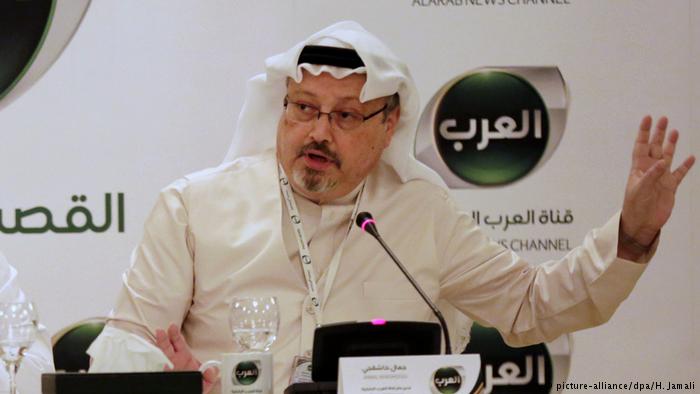 On October 2nd, journalist Jamal Khashoggi went into the Saudi Arabia consulate in the capital city of Istanbul in Turkey to pick up some official papers. He has not been seen since. 
Turkish officials now indicate that they have evidence that he had been tortured and killed by the Saudi government inside the consulate. However, Saudi Arabia denies the charges and instead claim that Khashoggi left the consulate via a different entrance.
Who is Jamal Khashoggi?
Khashoggi is a well-known Saudi journalist who worked with various Saudi news organizations, covering major events such as the rise of al-Qaeda and its chief,  Osama bin Laden.  
He was fired twice as editor-in-chief of the Al-Watan daily newspaper during the 2000s because the newspaper frequently criticized extremists and the government's enforcement of religious values. He also served as an advisor to top officials in the Saudi government.
In June 2017, Khashoggi went into self-imposed exile to the U.S. and became a columnist for the Washington Post newspaper. In official interviews on TV, he indicated that he had feared being arrested. He felt that Crown Prince Mohammed bin Salman was clamping down on people like himself who were not dissidents but independent thinkers who criticized certain government policies.
Turkey and Saudi Arabia
The relationship between the two countries has been tense for years, especially after the Arab Spring uprisings in 2010. 
President Erdogan of Turkey supported the pro-Islamists protestors while Saudi Arabia supported the anti-Islamists leaders who squashed the revolts. More recently, in 2017, Turkey sided with Qatar after Saudi Arabia cut diplomatic ties with Qatar over their alleged support of terrorism.
Despite their differences on political issues, both Turkey and Saudi Arabia have tried to maintain a cordial relationship for economic reasons. The two countries did $8 billion of business with each other last year. In addition, Turkey is in the midst of an economic downturn due to more than $200 billion in foreign debt, which has caused its Turkish lira currency to drop in value as well as inflation to rise. It cannot afford a further deterioration in its relationship with Saudi Arabia over Khashoggi's disappearance. 
Similarly, Saudi Arabia does not want to risk its international economic image as that will affect tourism and investments by other countries. Both countries have agreed to a joint working group to investigate what happened to Khashoggi. Political experts see this agreement as an attempt by both countries to defuse the situation.
The Global Reaction
Foreign ministers from France, Germany and the United Kingdom issued a joint statement, calling on Saudi Arabia and Turkey to conduct a "credible investigation to establish the truth about what happened", and to ensure that those responsible for the possible attack on Khashoggi would be held accountable.
Saudi Arabia is slated to host an economic summit called "Future Investment Initiative" from October 23rd to 25th. It is seen as a forum for Saudi Arabia to show how it is modernizing and planning for its economic future beyond oil. However, many of the summit's major guests and media sponsors have been dropping out. These include CNN, Financial Times, New York Times, World Bank President Jim Yong Kim, Richard Branson of the British Virgin Group, and Uber CEO Dara Khosrowshahi, to name a few. 
Other sponsors and company executives are monitoring the situation as it develops and may also pull out between now and then.
Sources: BBC, Bloomberg, NYTimes, AlJazeera, NPR, MEI.edu