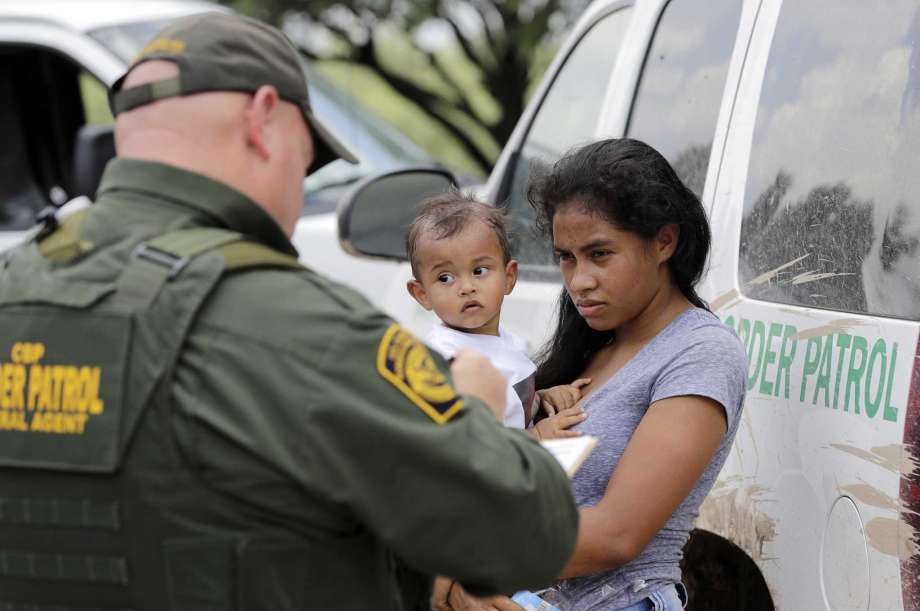 On June 30, 2018, marches were held across the country protesting the United States (U.S.) government's decision to separate young children from their parents at the United States-Mexico border.  
This policy, called the Zero-Tolerance Policy, was implemented in May 2018 by Attorney General Jeff Sessions and President Trump and detains anyone who crosses the border illegally.
When an adult crosses with a child, they are now separated and the children are sent to live in shelters, foster homes, or a relative's home while the parents are sent for prosecution. Critics consider these actions unjust and inhumane and the policy sparked wide-spread popular outrage, forcing the Trump administration to soften its stance. 
The Border Issue
While many immigrants have been entering the U.S legally, some have done so illegally. This has sparked a growing resentment of immigrants among U.S citizens and led to new laws.
Many of the immigrants arriving at the U.S. southern border are traveling from impoverished countries such as Mexico, Chile, Guatemala, and Venezuela. Fleeing persecution, war, violence, and imminent death, some paid thousands of dollars to human traffickers and made dangerous journeys.
Once they arrive, if these migrants wish to apply for political asylum, they must present themselves and say that returning to their country would cause them physical harm because of violence and war. The process consists of a fear screening (figuring out whether their fear of persecution/violence is valid), detention, and immigration court. In the past, many were placed on parole and released from custody while their cases were processed. 
What Have We Done In The Past?
Immigration policy in the U.S. has been hotly contested for decades. In addition, between 2012 and 2014, tens of thousands of older children (mainly ages 15-17) crossed the U.S southern border, not accompanied by adults. Because of a 2008 anti-trafficking law, these children were placed into shelters if they lacked family to assist them while they awaited immigration hearings. Officials were overwhelmed by the number of children, and it led to sharp criticism of the Obama administration. 
The U.S Government has been trying to find numerous short- and long-term solutions to the crisis. In 2007, the U.S Congress attempted to pass the Comprehensive Immigration Reform Act of 2007. The idea of the bill was to give undocumented immigrants a path to citizenship. It was also supposed to increase the policing of the U.S-Mexico border. Unfortunately, this bill did not pass.
Another action, Deferred Action for Childhood Arrivals (DACA), was a policy that allowed illegal immigrant children to live in the U.S for a two-year period and to become eligible to obtain a work permit. 
Impact of Separation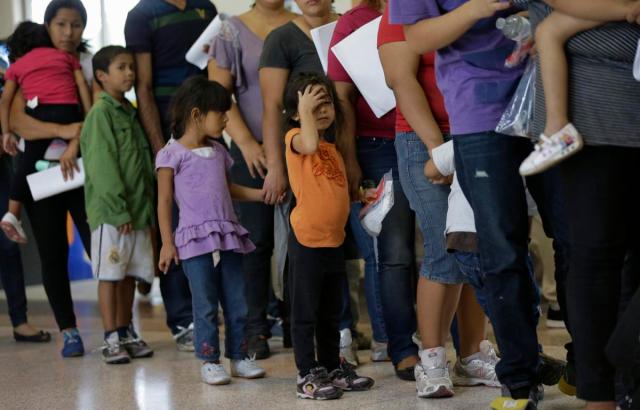 The current situation involves a greater number of younger children and families. The policy separating parents from their children, especially young children, has prompted the American Civil Liberties Union (ACLU), to file a lawsuit against the U.S. government.
Psychologists argue that these separations could affect children significantly, and very young children may not remember their mothers at all.
To the relief of many, Trump said children would no longer be separated and families will be detained together. However, reuniting the already separated children is not easy. Officials have to match each child to their parent with genetic testing, and there's a risk of child trafficking occurring once the children are turned over to the adults.
The District Court had said all children under age five must be reunited with their parents by July 17, 2018. But that is expected to be delayed due to the complex process of reuniting families. For now, these children will be held for the foreseeable future.
Sources: VOX, CNN, CFR, NPR