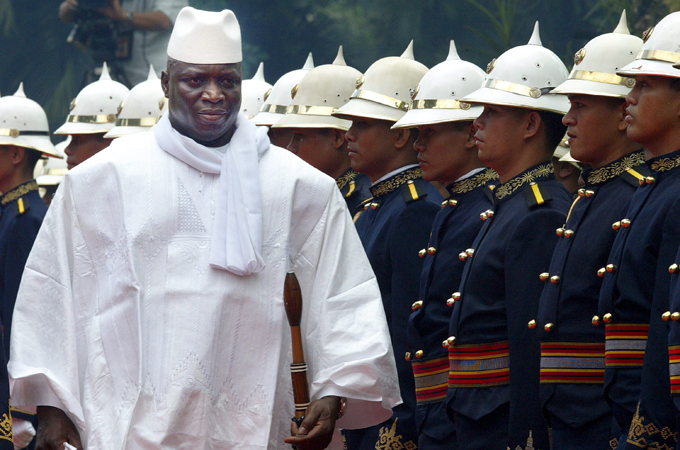 In December 2016, the smallest West African state of Gambia held its presidential elections. President Jammeh was defeated by his opponent, Adama Barrow. 
However, Jammeh refused to accept the results of the elections or to cede power to the newly elected President. This caused an internal crisis, with many citizens fleeing to neighboring Senegal.
The country was invaded by regional troops. At the same time, mediators persuaded Jammeh to leave the country and make way for the new government. Let's track the events that occurred. 
Political History of Gambia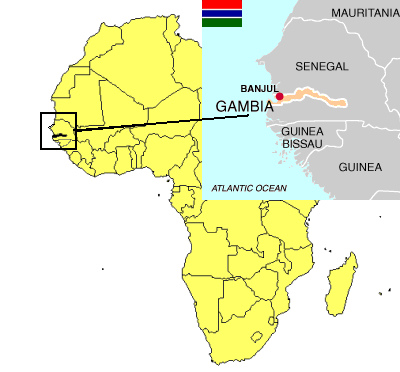 'The Gambia' as it is known, is a small and rather narrow country on the west coast of Africa. It shares land boundaries with Senegal all around, and is bound by the Atlantic Ocean. Formerly a British colony, The Gambia became independent in 1965 with Dawda Jawara leading the new country's government. He dominated Gambian politics for almost 3 decades, with no significant opposition. 
In 1994, Lieutenant Jammeh of the Armed Forces Provisional Ruling Council (AFPRC) led a military coup that was successful in overthrowing Jawara. He took charge but announced a plan to restore civilian rule. As it turned out, Jammeh made sure he himself was re-elected several times. His government brought about some much-needed regulations enforcing women's rights, and helped set up roads and universities. 
But soon, he gained a reputation as a ruthless dictator. Using torture, he squashed out opposition from media and other political parties. Many of his opponents simply disappeared. His own tribe, the Yolas, were given many privileges, while the larger ethnic tribe of Mandinkas faced a very real threat of extermination. He even approved the executions of death-row convicts and interfered with healthcare practices, insisting on herbal treatments for HIV patients.  
Ousting Jammeh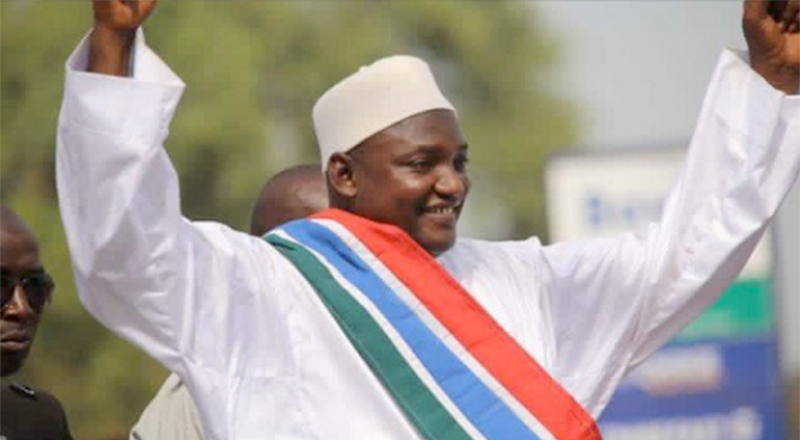 Gambians were soon leaving the country in large numbers to seek out a better life elsewhere. There were allegedly two failed coups in 2006 and 2009. Jammeh's 2011 re-election itself was not recognized by regional African associations. Yet another coup in 2014, planned by American-Gambian citizens, was foiled again. 
In the elections of December 2016, Jammeh lost to Adama Barrow. But fearing a trial for his crimes, he refused to step aside, instead calling for fresh elections. By mid-January, matters had escalated. Even as Jammeh declared a state of emergency, troops of the Economic Community of West African States, or ECOWAS marched into Gambia. Only when he was assured amnesty, did Jammeh agree to go into exile. Persuaded by ECOWAS leaders, he left the country on 21st January, but not before looting the national treasury.
Meanwhile, Adama Barrow had been sworn in at the Gambian embassy in Senegal, but returned to his country only on January 26th. After his ceremony is held on native soil, President Barrow will have his hands full, right from immediately selecting a Vice President, to the long term goal of rebuilding his country.