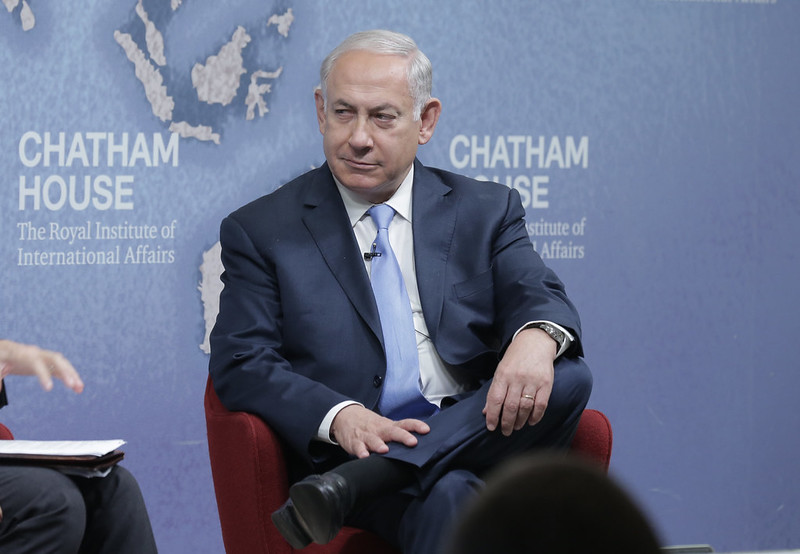 Last week, the Middle Eastern country of Israel was rocked by the news that its longtime prime minister, Benjamin "Bibi" Netanyahu, would go on trial for crimes including bribery and fraud.
The decision comes at a time when the country is in the midst of a growing political crisis and struggling to form its next government.
Let's look at what is happening in Israel's government and its political future. 
The Election Process
In Israel, citizens vote to elect a 120-seat parliament called the Knesset (Hebrew for "gathering").
Unlike countries such as the US or the UK, where each lawmaker represents a unique district, Israel chooses its representatives proportionally. Political parties receive seats in the Knesset depending on what percentage of the nationwide vote they get in the election. 
Since Israel has many popular parties, no party has ever won a majority of seats in the Knesset. As a result, no party can pass laws to govern the country unless it has the support of other parties. This forces leaders to form coalitions of multiple parties that work together to elect the prime minister and form the government. 
Election 2019: No Winner So Far
In the Knesset elections held in April, both Netanyahu's Likud ("Consolidation") party and Blue and White party, led by his rival Benny Gantz, did not receive a majority.
Netanyahu started negotiating with the smaller parties to build a coalition that would keep him in office. Gantz, in turn, tried to form a coalition that would let him replace Netanyahu as Prime Minister. In the end, however, neither side was able to form a majority coalition in time.
The only solution was to hold another election and see if it would shift the balance. But the new election held in September did little to help - in fact, both Likud and Blue and White ended up losing seats. Once again, Netanyahu and Gantz each tried to form a government, but neither of them has been successful. 
If the Knesset does not form a coalition by December 11th, Israel will need to hold an election for the third time in a year. Politicians are doing what they can to avoid this, but it is unlikely that there is a chance to meet the deadline. Some have suggested a "unity government" in which Netanyahu and Gantz would share power, but Gantz has rejected this idea, insisting that Netanyahu has to go. 
The End Of Bibi?
Israel's political situation got even more complicated on November 21, when Netanyahu became the country's first leader to face criminal charges while in office.
One of the accusations asserts that he approved laws that benefited a news company in exchange for its journalists writing favorable articles about him. Another charge is that he accepted gifts from a rich film producer and rewarded him with an easy path to getting a US visa. If he is convicted on charges of bribery, he could go to prison for up to ten years. 
Having been prime minister for over 13 years, Netanyahu is the longest-serving leader in Israeli history. Although he faces serious charges, he will be allowed to continue serving as prime minister. Even if he is convicted, no one can remove him from power until Israel's courts reject all of his appeals. But many Israelis think that the seriousness of Netanyahu's situation means that his record-breaking rule will soon come to an end. 
Will Israel be able to finally form a government, and can Netanyahu prove his innocence? Only time will tell.
Sources: BBC, NYTimes, NPR, Guardian, Haaretz, Knesset.gov.il